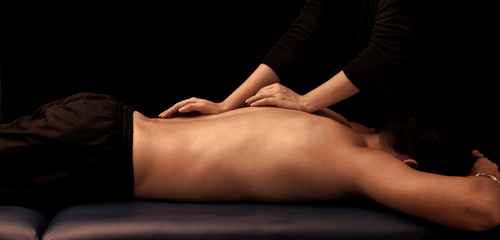 Complementary and Alternative Treatments for Traumatic Brain Injury
Nutritional Supplements
Music Therapy
Massage
Exercise Therapy
Cognitive-behavioral Therapy With a Mindfulness Approach
A person interested in a degree or career in psychology, counseling, therapy or medicine may wonder about the types of unconventional treatments for traumatic brain injury. There are many alternative and complementary treatments for traumatic brain injury that can be used in order to aid in the recovery of a person. These treatments could begin while a person is still in the hospital receiving medical care, and they can continue for years after a person's physical recovery is as complete as physicians expect it to be.
Related resource: 30 Most Affordable Bachelor's in Applied Psychology Online
1. Nutritional Supplements
The brain and body need optimal nutrition after a traumatic brain injury. These injuries cause inflammation, and antioxidants such as vitamins D and E can help. Lipoic acid aids in the recovery of neurons. Magnesium supplements may help from the two-week to six-month post-injury period. Other supplements to consider include omega-3 fatty acids and DHA for one year or longer after the injury.
2. Music Therapy
Music therapy is another unconventional option to consider after a traumatic brain injury. There are many techniques used in music therapy. A session might involve listening to music. It could also include singing or moving to music. In some cases, a therapist helps the patient create music. Over time, most or all of these techniques can be used. A person who has difficulty communicating or ambulating after a traumatic brain injury may find that their recovery goes faster with music therapy.
3. Massage
Massage is an alternative treatment for traumatic brain injury that has been proven effective in veterans, people with repeated concussions and others. Massage helps relax tense and tight soft tissues. It promotes better blood flow through those tissues and encourages a reduction of inflammation. Getting a massage is often a relaxing experience. A person may feel less stressed and more at ease after receiving a massage. Hot stone, deep tissue and Swedish massage are a few techniques to consider.
4. Exercise Therapy
Exercise gives a boost to the blood flow to the brain. An increase in blood flow also means an increase in oxygen to the brain cells. The brain needs this increase in nutrients and oxygen in order to heal itself from the injury. The improved blood flow also helps get rid of waste products that build up from cellular repair and activity in the brain. Going outside for exercise yields and even bigger benefit. The natural sunlight and view of nature promotes a good mood and lowers stress. The exercise does not have to be intense. Doing yoga or going on a 30-minute, moderately-paced walk five or more days per week is a good start for exercise therapy. All exercise should be cleared with a physician first.
5. Cognitive-behavioral Therapy With a Mindfulness Approach
According to Neurology Times, cognitive-behavioral therapy with a mindfulness approach can also help a person with the emotional and behavioral recovery from a traumatic brain injury. This type of therapy promotes positive self-esteem. It also gives a boost to mental clarity. This therapy works best when combined with other techniques, including exercise and nutritional supplements.
Medical treatments for traumatic brain injury are important to the physical healing and recovery processes. However, they do not often take into account the emotional or mental recovery from such a traumatic event. Each of these five unconventional treatments for traumatic brain injuries offers hope for a person and their friends and family.