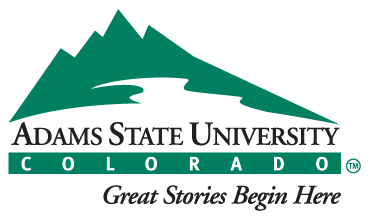 Psychology & Counseling at Adams State University
Adams State University appears in our ranking of the 29 Most Affordable Master's in Psychology Online Degree Programs.
Adams State University has a few programs in psychology and a few offerings in counseling, and students are encouraged to explore the different degree options to find a route that suits their future career goals best. Degrees in psychology include a Bachelor of Arts in Psychology and a Bachelor of Arts in Sport Psychology. There is also a minor in sport psychology and a graduate degree in sport psychology.
Counseling students can choose the Master of Arts in Counseling or the Ph.D. in Counselor Education. One of the conveniences of the programs in counseling is that they're available on campus or online, and students who enroll in online classes only have to participate in limited on-campus engagements to receive their degree.
For the Doctor of Philosophy in Counselor Education and Supervision, students will take most of their classes online and spend four one-week summer residencies on campus throughout the time they spend earning the degree. The program was first accredited by the Council for Accreditation of Counseling and Related Programs (CACREP) in 2012.
Students can also consider the Master of Arts in Counseling, which offers two distinct options in school counseling or clinical mental health. The M.A. degrees are also accredited by CACREP and the Colorado Department of Education. The program requires that students complete 60 credit hours, and classes may be taken on campus or online.
For students in psychology, the Bachelor of Arts in Psychology program offers students many options to study at the research laboratory within the Psychology Department, as well as participate in the local Psi Chi chapter, which is the official collegiate psychology club. Classes students will take in the program include Behavioral Neuroscience, Abnormal Psychology, Theories of Personality, and Introduction to Psychology.
Students interested in the psychological principles at work in the health and physical activity arena may want to consider the sports psychology degree. Students who earn the degree can continue their studies in graduate school or consider work in educational, research, or clinical settings. Graduates can also become coaches or teachers.
Applicants who already have a bachelor's degree can consider the Master of Science in Applied Sport Psychology, which is offered online and features a scientist-practitioner model that introduces students to psychological theory, research, and practice. The degree helps students qualify to become Certified Mental Performance Consultants.
About Adams State University
Adams State University was founded by a man named Billy Adams, who was a state legislator in Colorado and would later become governor of the state. The Adams State Normal School was founded in 1921 and was meant to provide education to future teachers. The school was renamed from Adams State College to Adams State University in 2012. The first graduate of the school was a woman named Harriet Hester, who became the school librarian.
Today, approximately 3400 students attend the school at its Alamosa, Colorado location. The university's official colors are green and white, and the mascot is the grizzly bear. The varsity teams play as the Grizzlies in their NCAA Division II games in the Rocky Mountain Athletic Conference. Academic buildings, residential halls, and athletic facilities on campus cover a total of 90 acres.
Adams State University Accreditation Details
Adams State University is regionally accredited by the North Central Association of Colleges and Schools, The Higher Learning Commission. This accreditation applies to the entire institution and is essential for the school's participation in the federal student financial aid program. There are programs offered throughout the university that are additionally accredited by specialized groups or at a programmatic level.
Agencies that have accredited programs include the Commission on Collegiate Nursing Education, the Teacher Education Accreditation Council, and the National Association of Schools of Music. Each of these agencies has been recognized by the Department of Education. Accreditations from agencies recognized by the Council for Higher Education Accreditation include the Council for Accreditation of Counseling and Related Educational Programs.
Adams State University Application Requirements
Freshmen admission requirements for Adams State University require that students have completed a minimum of their third year in high school. The average weighted GPA of freshmen students is between 2.80 and 3.60 on a 4.00 scale. Admitted students also generally have an ACT from 17 to 23 and an SAT score between 870 and 1080. To complete the admission process, students must submit the official application and a non-refundable application fee of $30.
Applicants must also submit official SAT and ACT scores during the application process. The admissions team will grade the student's application based on the Colorado Commission of Higher Education admissions eligibility index, and students must achieve an index score of at least 80 to qualify for admission. Students should make sure to take the Colorado Higher Education Admissions Requirements for their high school curriculum.
Tuition and Financial Aid
Tuition for undergraduate students at Adams State University starts at $333 per credit, and residents receive a discount through the College Opportunity Fund (COF) that pays a portion of the student's tuition and makes each credit $239.00. Students will also pay some fees that include a $36.00 college service fee per credit, a capital fee of $97.39 per credit, and a technology fee of $17.80 per credit.
For non-residents, the tuition rate is $715.00 per credit, and the other fees like the service fee, capital fee, and technology fee are the same as they are for resident students. For graduate students, the tuition rate depends on the student's program. For example, residents pay a total of $406.19 per credit when all tuition and fees are included, and non-residents pay $586.19 when all fees are included.
Students will receive their financial aid notification from the Office of Financial aid at Adams State University but must submit applications for aid before receiving an award. The university awards more than 90 percent of its students some type of financial aid that may include loans, scholarships, work-study awards, or grants. The average award received by a student is $12,000, and there are more than 100 scholarships available from the ASU Foundation.
The university has a tuition guarantee program that ensures students don't experience any tuition increases once they've enrolled and have begun classes. The tuition guarantee is in place as long as the student remains enrolled, and it lasts for four consecutive years before expiring. Adams State University also has a special tuition program that can save students up to $3,000 a semester.