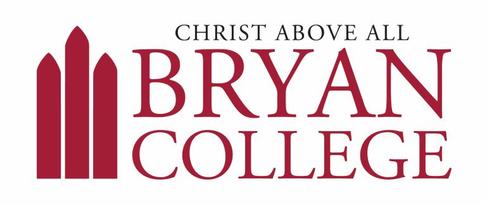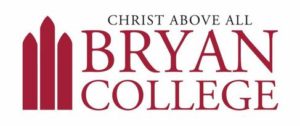 Bryan College Psychology and Counseling Degree Programs
Bryan College appears in our ranking of the 30 Most Affordable Bachelor's in Applied Psychology Online.
According to the Bureau of Labor Statistics, positions for psychologists and counselors are expected to increase by 14 percent over the next ten years. The average salary for a psychologist is $79,010 per year and, although some positions require just a four-year degree, there are positions that require graduate-level degrees. Bryan College offers several degree programs designed to prepare individuals for careers in this growing industry.
Bachelor of Science in Psychology
The Bachelor of Science in Psychology at Bryan College integrates scripture with psychology, providing students with a Christian worldview that prepares them to provide direct services in a variety of settings. The program has a liberal arts focus that does more than prepare students for careers as psychologists, helping prepare students for the world around them. Courses required may include:
Abnormal Psychology
Counseling Techniques
Counseling Theories
Dating, Marriage & Family Life
History and Systems of Psychology
Lifespan Development
Methods & Models of Integration
New Testament Literature & Interpretation
Old Testament Literature & Interpretation
Personality Theory
Physiological Psychology
Professional Applications in Psychology
Research Design & Methodology
Social Psychology
Soul Care Counseling
A capstone course is also required. The program is available on campus.
Bachelor of Science in Applied Psychology
The Bachelor of Science in Applied Psychology is offered online and provides opportunities for students to explore psychological theory and research methods using a Christian worldview. Students gain an understanding of human behavior using Christian principles. Instruction includes human services, early childhood development and more. Students are prepared for advanced training, graduate study or leadership careers in counseling, marriage and family therapy, education and school psychology. Classes required may include:
Abnormal Psychology
Counseling Techniques
Counseling Theories
Family Life
Lifespan Development
Methods and Models of Integration
Personality Theory
Philosophy of a Culture
Research Design and Methodology
Social Psychology
Twentieth Century America
Students must also complete a practicum.
About Bryan College
Bryan College got its start with one of the most celebrated court cases in Rhea County, the State of Tennessee vs. John Thomas Scopes which took place in 1925. William Jennings Bryan came to Dayton for the Scopes Evolution Trial where he expressed a wish that a school could be built on one of Dayton's scenic hills that would teach truth from a Biblical perspective. Scopes had been charged with teaching evolution in his biology class, a violation of Tennessee law. Clarence Darrow led the defense while Bryan, a three-time Democratic nominee for president, represented the state as well as fundamentalists who opposed the Darwin theory. After an eight-day trial, Scopes was found guilty and fined $100 but his conviction was overturned by the Tennessee Supreme Court.
For five days after the trial, Bryan ignored doctors' orders regarding his weak heart and diabetic condition, traveling several hundred miles to speak to large crowds. On Sunday, July 26, after delivering a morning prayer at a church, Bryan died that afternoon in his sleep. Almost immediately, Bryan's supporters began raising money to establish an educational institution in his honor in Dayton, Tennessee.
The William Jennings Bryan University was chartered in 1930 with the mission to provide for the higher education of men and women under the auspices of Christian and spiritual beliefs. In 1958, the name was changed to William Jennings Bryan College and, in 1993, it was shortened to Bryan College.
Today, Bryan College offers a first-class education with degree programs that equip students for their future. The school has responded to changing times with various modifications to its educational program. Although there is a changing climate in American higher education, Bryan College remains focused on providing an education steeped in Christian-focused liberal arts.
Bryan College Accreditation Details
Bryan College is accredited by the Southern Association of Colleges and Schools Commission on Colleges. Accreditation is a voluntary peer-review process that confirms to parents, students and employers that programs offered are of the highest quality. The school undergoes periodic review to confirm that the programs continue to meet the criteria created for the Association and any areas that are identified as needing improvement are addressed immediately. Programs are also accredited by the following organizations:
Accredited Higher Institutions Bulletin
Accreditation Council for Business Education
Association of Christian Schools International
Bryan College Application Requirements
Applicants to on-campus undergraduate programs must submit official high school transcripts as well as official transcripts from every college or university attended. Official ACT or SAT scores, as well as an essay, are also required.
In order to apply for online programs, applicants must submit official transcripts from all colleges and universities attended as well as high school. Once the application and transcripts have been submitted, an admission counselor contacts the applicant to follow up and answer questions.
Bryan College Tuition and Financial Aid
Full-time undergraduate tuition is $16,900 per year while online tuition at Bryan College is $380 per credit hour. Recently, Bryan College lowered its tuition 40 percent, making it the lowest-priced of any private college in the region.
Financial aid is available and students are required to complete the Free Application for Student Financial Aid (FAFSA) in order to qualify. Students may be offered grants or loans which do not need to be repaid. They may also be offered loans that must be repaid. On-campus students may be offered work-study, fellowships or assistantships.
Bryan College identifies as a Christian liberal arts college which is evangelical, non-denominational and regionally accredited. The school offers programs with a firm biblical emphasis, based on acceptance of the inerrancy and authority of the Scriptures. Bryan College provides students with a balanced position regarding theological beliefs, daily life and conduct as well as an educational philosophy that has a close bond of fellowship under the Lordship of Jesus Christ. Today, Bryan College offers programs with a Christian worldview as the foundation for engagement of faith, learning, and living.