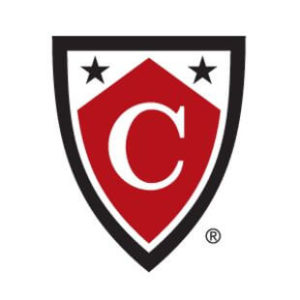 Capella University Counseling and Psychology Degrees Available
Capella University appears in our ranking of the 30 Most Affordable Master's in Psychology Online Degree Programs.
Counselors and psychologists provide an important function in today's society. They have the training and knowledge necessary to help individuals who may be dealing with personal, mental or family issues that may be interfering with life. In most states, you must have at least a bachelor's degree to obtain a position as a counselor while psychologist positions often need a master's degree or higher. Capella University offers several degree programs that prepare individuals for careers as counselors and psychologists.
Those who have a passion for helping others will excel in the undergraduate Psychology program with a concentration in Pre-Counseling. The program provides a solid foundation that prepares students for a wide range of careers in psychology. Three graduate-level courses are built into the program which helps students make progress toward a master's degree in counseling. The program is available online and requires 180 credit hours. Some of the courses include Abnormal Psychology, Psychology of Personality, Human Development, Introduction to Counseling and Psychotherapy as well as Counseling Advocacy with Diverse Populations.
The Bachelor of Science in Psychology provides students with an understanding of what drives human behavior. They are able to expand their understanding and discover the path to applying knowledge in a wide range of professions. Students are able to concentrate their studies in Applied Behavior Analysis or General Psychology. The Applied Behavior Analysis track focuses on helping those with developmental disabilities, such as those on the autism spectrum, while the General track provides a broad understanding of psychology.
The Master of Science in Counseling with a focus on Addiction Studies is designed for those who wish to move into leadership roles in the area of addiction counseling. Students learn to conduct prevention programs that are designed to turn the lives of addicts around. They learn as part of a team or working independently with real-world situations in order to develop the skills that allow them to make a difference in the lives of those dealing with substance abuse and their families. The program is online and requires ten courses plus a residency. Courses may include Assessment of Addiction, Ethical and Legal Issues in Addiction Treatment and Group Therapy in Addiction Treatment.
Capella University offers a graduate certificate in Contemporary Theory in Addictive Behavior which increased knowledge regarding addictive and compulsive behavior. The program is available online and includes five core courses. Students gain an understanding of human development, group therapy and the theories of addiction treatment. Courses also include methods for intervention with substance abuse as well as contemporary issues in substance abuse.
The graduate certificate in Contemporary Theory in Couple and Family Systems updates knowledge of family therapy and counseling. It is available online and includes five core courses. It does not meet the requirements for licensure as a marriage, family or couple therapist. Courses include Survey of Research in Human Development, Introduction to Marriage and Family Therapy, Family Therapy Theory and Methods, Marriage and Family Systems as well as Couple and Marital Therapy.
Those who wish to teach, work in psychological research or manage a psychology-related organization would benefit from the Ph.D. in Psychology at Capella University. The program helps deepen an individual's understanding of human behavior and development. The program is available online and designed to remove obstacles that may prevent non-traditional learners from achieving a doctorate level degree. In order to take the mystery out of the dissertation process, Capella University begins the process early in the program. Students may specialize their studies in:
Behavior Analysis
Educational Psychology
General Psychology
Industrial/Organizational Psychology
About Capella University
In 1993, Stephen Shank, former CEO of Tonka Corporation and Dr. Harold Abel, a leader in education, joined together to create what was then known as the Graduate School of America. Initially, the school only offered graduate degrees in Human Services, Education and Management. It was in the early days of online education, but Shank wanted to establish a distance program as part of the new university. Even Abel, Shank's partner, was skeptical that it would work.
The two worked together to create a unique institute of higher learning that focused on distance learning rather than classroom learning. At first, the school was not accredited and there was concern it would be unable to receive accreditation due to its unique approach to education. In 1995, Bruce Francis took over as president and soon decided to add online classes to their distance education option. The concept was an instant hit. Capella University received accreditation in 1997 and added undergraduate degrees in 2000.
The school still uses a learner-centered approach to education today, offering 43 programs with an enrollment of 36,000 students.
Capella University Accreditation Details
Capella University is accredited by the Higher Learning Commission of the North Central Association and has been since 1997. This indicates that the school meets or exceeds criteria set forth by the accrediting agency that indicate the highest level of education. The university also agrees to periodic evaluations by the Commission and, if any programs are identified as needing improvement, Capella agrees to address them. In addition, programs throughout the school are accredited by the following industry-specific organizations:
Accreditation Council for Business Schools and Programs
American Counseling Association's Council for Accreditation of Counseling and Related Educational Programs
Commission on Accreditation for Marriage and Family Therapy Education
Commission on Collegiate Nursing Education
Computing Accreditation Commission of ABET
National Council for Accreditation of Teacher Education
Project Management Institute Global Accreditation Center for Project Management
Capella University Application Requirements
All students must complete an application with the assistance of an admissions expert to ensure the necessary information is provided. Part of the process is to give permission to Capella University to obtain transcripts and other information necessary for admission.
To apply for master's level programs, students must hold a bachelor's degree or higher from an accredited college or university. Doctorate applicants must hold a master's degree or higher. Official transcripts from all colleges and universities attended are required. Applicants must have a minimum GPA of 2.3 or higher in all undergraduate study. If an applicant holds a degree and works in the field, they must provide relevant work history. field.
Capella University Tuition and Financial Aid
Tuition for certificates at Capella University is $387 to $805 per credit hour and undergraduate tuition is $357 to $411 per credit hour. Master's degree program are $435 to $805 per credit hour and doctorate tuition is $540 to $800 per credit hour.
Financial aid is available in the form of grants, scholarships, and loans. Students must complete the Free Application for Federal Student Aid (FAFSA) in order to qualify. Military and employer benefits are also accepted.
Capella University has been offering higher education designed for non-traditional learners since it began. Today, Capella University offers many degree programs in an online format that provides flexibility to those who have difficulty attending traditional classes.