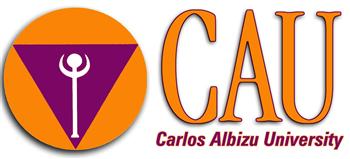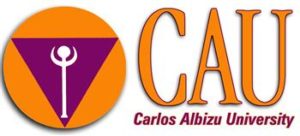 Studying Psychology and Counseling in 22 Albizu Programs
Carlos Albizu University appears in our ranking of the Top 25 Master's Degrees in Industrial and Organizational Psychology Online.
At a 14:1 student-faculty ratio, Carlos Albizu University grants a 120-credit B.S. in Forensic Psychology in Miami for culturally-sensitive undergrad training that builds an understanding of mental health treatment within the criminal justice system. Chaired by Dr. Lizzette Alcaraz, the B.S. in Speech and Language Therapy plots a 129-credit, eight-term San Juan curriculum with a 90 percent employment rate helping children with communicative disabilities. The B.S. in Applied Behavior Analysis delivers a 120-credit, BACB-aligned program in Miami with hands-on practicum, such as Highpoint Academy or Riviera School, for board certified assistants. Other undergrad options include the B.S. in Child Psychology, B.S. in Health Psychology, and B.S. in Case Management.
Known for its Goodman Services Center, the M.S. in Counseling Psychology at Carlos Albizu University develops a 60-credit, scholar-practitioner plan toward LPC certification with 500 supervised practice hours and a comprehensive exam after courses like Family Systems. Founded in 2002, the M.S. in Industrial-Organizational Psychology led by Dr. Lymaries Padilla brings its 42-credit thesis sequence online via Blackboard Learn to study workplace dynamics for a median $109,030 alumni salary.
The Psy.D. in Clinical Psychology fills a 96-credit, APA-credit Miami or San Juan curriculum with intensive seminars, year-long internships, and original dissertation work at the Institutional Center for Scientific Research.
Additional grad offerings include the M.S. in School Psychology, M.S. in Mental Health Counseling, Certificate in Autism, and Ph.D. in Psychology Consulting and Research.
About Carlos Albizu University
Carlos Albizu University originated on August 1, 1966, when Dr. Carlos Albizu Miranda, one of the United States' first Hispanic Ph.D. in Psychology graduates, opened the Instituto Pscológico de Puerto Rico. In 1971, it was renamed the Caribbean Center for Advanced Studies with Puerto Rico's earliest graduate psychology programs. In 1980, Dr. Albizu expanded his mission by launching the Miami Institute of Psychology on Florida's mainland. That same year, he was chosen for the APA Development of Psychological Education Award. On October 6, 1984, Dr. Albizu passed, but the Centro Caribeñ de Estudios Postgraduados lived on. In Spring 2000, the Board of Trustees united the two campuses into one Carlos Albizu University in his honor. In 2016, an M.S. in Marriage and Family Therapy began.
Endowed for $27.8 million, Carlos Albizu University now enrolls 2,413 students online, in San Juan, and in Miami as a nonprofit, Hispanic-serving institution with eight clubs like the Society for Military Psychology Chapter. In 2011, the San Juan Ph.D. in Clinical Psychology earned the Example of Excelencia in Education Award. In 2016, the International Society for the Study of Trauma and Disassociation Morton Prince Award recipient was an Albizu professor. The Society for Industrial and Organizational Psychology ranked the Carlos Albizu Ph.D. 18th nationally. The National Science Foundation named Albizu among the top 20 doctoral institutions for minority students. According to The Hispanic Outlook, Carlos Albizu University has the 76th best master's programs for Latinx students. On College Factual, CAU was also crowned America's fifth most focused psychology school.
Carlos Albizu University Accreditation Details
On November 19, 2015, Carlos Albizu University satisfactorily submitted the Fifth-Year Periodic Review Report to the Middle States Commission on Higher Education (MSCHE) to extend the maximum Level VI accreditation through 2020 under its fifth president, Dr. José Pons Madera, who received the Puerto Rico State Senate's Distinguished Health Professional Award. Based 1,198 miles north via Interstate 95 in Philadelphia, this esteemed eight-territory Atlantic Coast Region accreditor is recognized by the U.S. Education Department to review Albizu's 38 programs. Currently, CAU is properly licensed by the Florida Commission for Independent Education. The American Psychological Association (APA) Commission on Accreditation (CoA) has also accredited the Doctor of Psychology since November 21, 1991.
Carlos Albizu University Application Requirements
The U.S. News & World Report classified admission to Carlos Albizu University as "selective" with a Fall 2017 acceptance rate of 72 percent for enrollment of 621. First-year applicants must have completed a suitable high school, homeschooling, or GED diploma. Four units of English, three units of Math, and two units each of Science and History are expected. Minimum secondary GPAs above 2.0 are required, though the average is 2.70. Freshmen aren't required to take the SAT or ACT exam. A maximum of 15 credits can be attained from the College Level Examination Program. Incoming Albizu transfers may have up to 60 accredited credits graded "C" or higher. Master of Science in Psychology programs require four-year bachelor's completion. Post-grads with GPAs below 3.0 are considered on a case-by-case basis. The Psy.D. in Clinical Psychology requires 3.25 GPAs and better with prerequisites like Human Development and Research Methods. Doctoral entrants presenting at least 156 Verbal, 146 Quantitative, and 4.5 Analytical GRE scores are preferred.
Carlos Albizu University has priority Bachelor of Science (B.S.) deadlines of November 1st for Spring and March 1st for Fall starts. Master's cohorts must apply before December 1st and June 15th respectively. The M.S. in Speech and Language Pathology has a firm February 1st cutoff. Doctoral candidates are only considered for Fall cohorts until January 15th yearly. Accordingly, create an account to submit the $25 ($50 if graduate) CAU Application online. Have official paper transcripts mailed to 2173 NW 99th Avenue in Miami, FL 33172. Attach supplemental program materials like the standardized test score, recommendation form, résumé or curriculum vitae, proof of immigration status, two-page personal statement, and English proficiency exam. Learn more by contacting (888) 468-6228 or admissions@albizu.edu.
Tuition and Financial Aid
For 2018-19, Carlos Albizu University charged full-time B.S. in Psychology majors $3,876 each trimester or $11,628 annually. Taking under 12 credits cost $323 apiece. Mandatory undergrad fees were $272 per term. Adding the ESOL Certificate incurred only $135 per credit. Albizu budgeted $2,529 for books and $10,527 for personal living expenses. Average annual undergrad attendance equaled $25,500. The M.S. in Psychology programs billed $620 per credit. Global graduate fees totaled $322 each term. The M.S. in Speech-Language Pathology cost slightly more at $650 per credit. Psy.D. in Clinical Psychology cohorts paid $825 per credit. Doctoral internship students covered a $50 extra fee. Dissertation research terms are priced $2,475 per session.
According to the NCES College Navigator, the Financial Aid Office located at 151 Calle Tanca disburses $768,493 overall for 53 percent of Albizu students to receive median assistance of $2,667. The Institutional Scholarship gifts up to $1,500 for Bachelor of Science in Psychology majors with minimum 3.0 GPAs. The Presidential Scholarship has a May 31st deadline for individuals actively engaged in community service. Miami-Dade County Public School Teachers and Police Discount programs deduct 20 percent off tuition for qualifying employees. Full-time Psy.D. in Clinical Psychology grads can claim the Scholarship for Disadvantaged Students in San Juan. The Bright Futures Scholarship offers up to $212.71 per credit for Floridians. Filing FAFSA forms coded 010724 unlocks Federal Pell Grant, SEOG Grant, and Direct Loan funding. Both Carlos Albizu campuses offer Work-Study placements paying at least $8.46/hour. The APA also offers programs, such as the Benton-Meier Scholarship, Walter Katkovsky Scholarship, and Elizabeth Munsterberg Koppitz Fellowship.
Continue reading about Carlos Albizu University on the Psychology Department website.