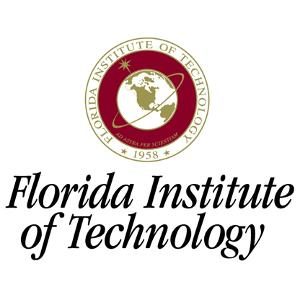 Counseling & Psychology at Florida Institute of Technology
Florida Institute of Technology appears in our ranking of the 30 Most Affordable Bachelor's in Applied Psychology Online.
From the College of Psychology and Liberal Arts at the Florida Institute of Technology, students may pursue several undergraduate and graduate programs in psychology and counseling. Undergraduate programs include the Associate of Arts in Applied Psychology, the Bachelor of Arts in Applied Psychology, and the Bachelor of Arts in Applied Psychology – Forensic Psychology.
Additional degrees at the undergraduate level include the Bachelor of Arts in Psychology and the Bachelor of Science in Psychology. Students may also earn a related degree in applied behavior analysis. Students may pursue their associate degrees in psychology through online study and their bachelor's degrees on campus in Melbourne, Florida.
Students who pursue one of the bachelor's degrees in psychology at the Florida Institute of Technology may choose from several concentrations that include animal behavior, industrial/organizational psychology, sports psychology, social/cultural psychology, and clinical psychology. In addition, students may gain practical experience at one of the university's clinics and consulting programs.
Practical experience is available in the Family Learning Program, the Center for Organizational Effectiveness, the Institute for Cross-Cultural Management, the East Central Florida Memory Clinic, and Community Psychological Services. Students will complete a senior project and field internship that may take place at one of these clinics or research centers.
Undergraduate classes in psychology that students will take at the Florida Institute of Technology include Biological Discovery, Introduction to Psychology, Psychology Research Methods & Statistics, Psychology of Learning & Motivation, and Bioethics. Other classes include Applied Behavior Analysis, Abnormal Psychology, General Genetics, and Psychology of Personality.
For graduate and doctoral programs, the university offers a Psy.D. in Clinical Psychology, a Master of Science in Industrial/Organizational Psychology, and a Ph.D. in Industrial/Organizational Psychology. Students who pursue the clinical psychology program have opportunities to pursue advanced courses in family/child psychology, clinical neuropsychology, and forensic psychology.
Doctoral and graduate-level classes that students may take while enrolled in degree programs include Applied Research Methods, Organizational Psychology, Statistics, and Culture & Psychology. To earn a doctorate, students must complete a dissertation, which will require at least 15 credits of study. Students can only pursue their dissertation after taking and completing a comprehensive exam.
About the Florida Institute of Technology
The Florida Institute of Technology is located in the city of Melbourne in Florida. The school is a private and nonprofit entity that offers undergraduate and graduate degrees, as well as doctoral programs and research opportunities. Within the university are four academic colleges with around half of the total number of enrolled students pursuing degrees from the College of Engineering & Science.
Other divisions include those of Aeronautics, Business, and Psychology & Liberal Arts. Approximately 6,400 students are enrolled at the Florida Institute of Technology on a campus that covers 130 acres. The school's official colors are crimson and gray, and the school is known by the nickname of Countdown College to some students. Students who participate in sports are part of NCAA Division II tournaments.
Florida Institute of Technology Accreditation Details
The Florida Institute of Technology is accredited by the Commission on Colleges of the Southern Association of Colleges and Schools and first received this accreditation in 1964 after it was established in 1958. Some of the degrees, departments, and programs at the university are further approved by programmatic agencies. Institutional accreditation covers the overall school, but programmatic accreditation is an additional layer of approval for specific degree programs.
Accredited programs include the engineering programs, which are approved by the Engineering Accreditation Commission of the Accreditation Board for Engineering and Technology and the computer science program, which is accredited by the Computer Science Accreditation Commission of the Computing Sciences Accreditation Board. The American Psychological Association has accredited the doctoral program in clinical psychology, and the Association for Behavior Analysis International has approved the graduate level behavior analysis degrees.
Florida Institute of Technology Application Requirements
The admissions team at the Florida Institute of Technology examines several application details to determine whether to accept a student. General requirements for admission include transcripts, test results from the ACT or SAT, a personal essay, and a letter of recommendation. The essay and recommendation aren't required but are highly recommended. Students who have earned a GED or have undergone homeschooling may also apply for admission.
Some programs have additional requirements or recommended application materials. For example, students interested in studying engineering and science should take at least four years of math and four years of science while in high school. High school curriculums should include trigonometry, analytical geometry or pre-calculus, and mathematics analysis classes. Science classes should include chemistry and physics classes. The university also examines the overall involvement of students in extracurricular activities.
Tuition and Financial Aid
Students in undergraduate programs at the Florida Institute of Technology will pay a total of $20,860 for tuition each semester for the College of Engineering and Science programs. All other divisions charge $19,010 for tuition each semester. Online undergraduate programs are $510 per credit hour, and high school dual enrollment classes are $100 per credit hour. Students who pursue a psychology internship will pay $500 for each semester course they pursue.
For graduate students, the rate for programs within the College of Aeronautics is $1,241 per credit hour. The College of Business charges $600 per credit hour. The College of Engineering and Science charges $1,241 per credit hour. The College of Psychology and Liberal Arts charges $1,241 per credit hour. Some programs feature different rates or added fees. For example, the Doctor of Aviation program, which is delivered online, features a rate of $1,050 per credit hour.
Applying for financial aid to help with tuition costs at the Florida Institute of Technology requires that students fill out and submit a Free Application for Federal Student Aid (FAFSA) with information being sent electronically to the university. Students may find it helpful to estimate their overall expenses via the Florida Tech Net Price Calculator on the school's official website.
Financial aid offered to students may include scholarships, loans, and grants. Loans may come from the federal government's student aid programs or private sources. Financial aid is available for undergraduate and graduate students. In addition to loans, graduate students may receive assistantships and fellowships when they attend the Florida Institute of Technology.