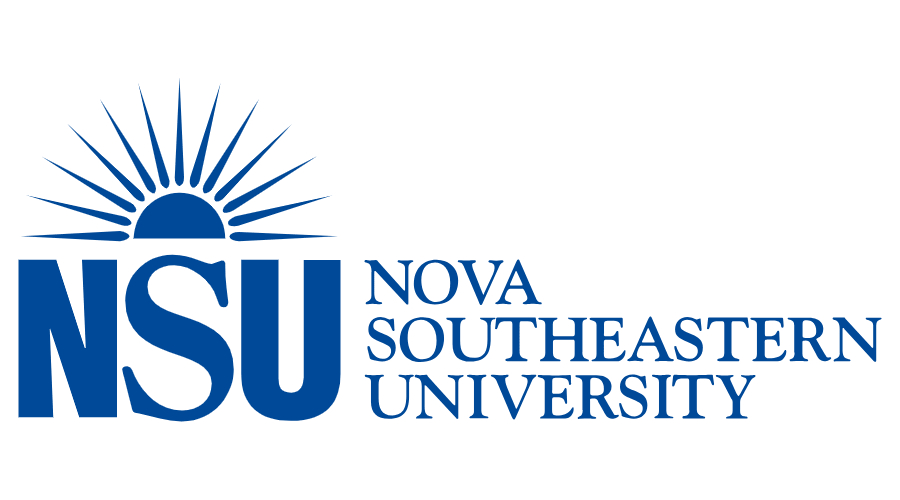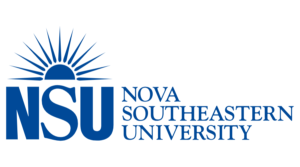 Counseling and Psychology Degrees at Nova Southeastern University
Nova Southeastern University appears in our ranking of the 29 Most Affordable Master's in Psychology Online Degree Programs.
Nova Southeastern University, located near Fort Lauderdale, offers degrees that can aid those interested in learning more about counseling and psychology. Students can choose from multiple levels that include minors, baccalaureate degrees, terminal degrees, and certificates.
Minors available through Nova Southeastern University include applied behavioral analysis, psychology, and behavioral neuroscience. Other minors that may be of interest to counseling and psychology students include communication, criminal justice, English, forensic studies, history, honors transdisciplinary studies, humanities, philosophy, public health, sociology, strategic communication, writing or medical humanities.
Majors offered to baccalaureate students include a B.S. in Behavioral Neuroscience or a B.S. in Psychology. Nova Southeastern University offers many more choices for those pursuing graduate degrees. Counseling and psychology degrees offered at the advanced level through Nova Southeastern University include:
Ph.D. in Clinical Psychology
Psy.D. in Clinical Psychology
M.S. in Counseling
M.S. in Experimental Psychology
M.S. in Forensic Psychology
M.S. in General Psychology
Psy.D. in School Psychology
Psy.S. in School Psychology
Some students may wish to pursue certificate programs in order to enhance their expertise in a specific field. Graduate certificates are offered in programs like family studies, solution-focused coaching, peace studies, qualitative research, and advanced conflict resolution practice.
All courses available in counseling and psychology are offered by the Nova Southeastern University College of Psychology. Many classes are available online and/or for part-time students.
About Nova Southeastern University
Nova Southeastern University was founded in 1964. Since then, the school has grown from a technology-centric college into a university that offers degrees from a variety of different fields. Students can continue to seek technology, science, and business-focused classes. They can also receive degrees in liberal arts, fine arts, and medicine.
In addition to serving the home campus students near Fort Lauderdale, Florida, Nova Southeastern University has eight satellite campuses located throughout the state of Florida. Students can attend the university in person without having to relocate or travel far from home. The Florida campuses of Nova Southeastern University are located in Fort Myers, Jacksonville, Miami, Miramar, Orlando, Palm Beach, and Tampa.
The university has one satellite campus outside of Florida. This site is located in San Juan, Puerto Rico. San Juan students can pursue degrees in criminal justice or education. They can also take any of the online classes.
Nova Southeastern University has 63 programs offered through the online campus. Students interested in psychology or counseling can earn an M.S. in Counseling, an M.A. in Cross-Disciplinary Studies, an M.S. in Forensic Psychology, a B.S. in Psychology or an M.S. in General Psychology.
Nova Southeastern University Accreditation Details
Nova Southeastern University is accredited by the Southern Association of Colleges and Schools Commission on Colleges. This accreditation approves all degrees including certifications.
The school also holds accreditation by the Commission on Accreditation of the American Psychological Association. This accreditation approves the Ph.D. in Clinical Psychology, the Psy.D. in Clinical Psychology and the Psy.D. in School Psychology. This accreditation also covers the psychology internships programs offered through the school.
Nova Southeastern University also holds approval from the Florida Department of Education and the National Association of School Psychologists.
Nova Southeastern University Application Requirements
Students can apply to undergraduate programs at Nova Southeastern University through the school's online application or by completing the common application. Undergraduates must also supply test scores, one letter of recommendation and official transcripts.
In order to apply to one of the school's counseling and psychology graduate programs, prospective students may apply by completing the standard application online. Students must provide transcripts from previous schools and proof of degree completion. Some programs may require test scores and/or letters of recommendation.
Tuition and Financial Aid
Undergraduate students at Nova Southeastern University can expect to pay a flat fee of $15,575 each semester. This fee covers a full-time course load of 12 to 18 hours. Students who wish to attend part-time will pay $1,038 per credit hour. Undergraduate students must also pay any fees related to classes. The cost of course materials and books is also additional.
The tuition for graduate classes through Nova Southeastern University's College of Psychology is $755 per credit hour. Students are also charged a number of fees that include practicum, application, registration and student services. Some classes require additional fees for laboratory work and equipment.
Undergraduate and graduate students are eligible for financial aid. These students can use grants and/or scholarships to offset the cost of tuition. Students should first complete the FAFSA, or Free Application for Federal Student Aid. The FAFSA determines eligibility for need-based grants and scholarships. It is also often used to determine loan amounts. Students who do not believe they would be eligible for need-based aid should still complete the FAFSA so that all possible payment avenues are available. The FAFSA is also used for work-study employment.
Scholarships are available for students who attend graduate courses. Nova Southeastern University has institutional scholarships that are both need and merit-based. These institutional scholarships are available to students in all programs. The College of Psychology offers scholarships that are specific to students who are pursuing a course of study in psychology or counseling. These scholarships vary in amount and eligibility requirements. Students should contact the College of Psychology to learn more about these scholarships.
Nova Southeastern University accepts private scholarships. Students can seek as many scholarships as they wish to help pay for education. Students may also take out student loans or use the school's payment plan. Those eligible for the Nova Southeastern University payment plan must provide a down payment. They are then allowed to pay in two or three installments in the fall and two installments in the spring. The payment plan covers tuition only. Books and other course materials must be purchased in full prior to attending classes.
Prospective students can learn more about the Nova Southeastern University College of Psychology by visiting the departmental website.