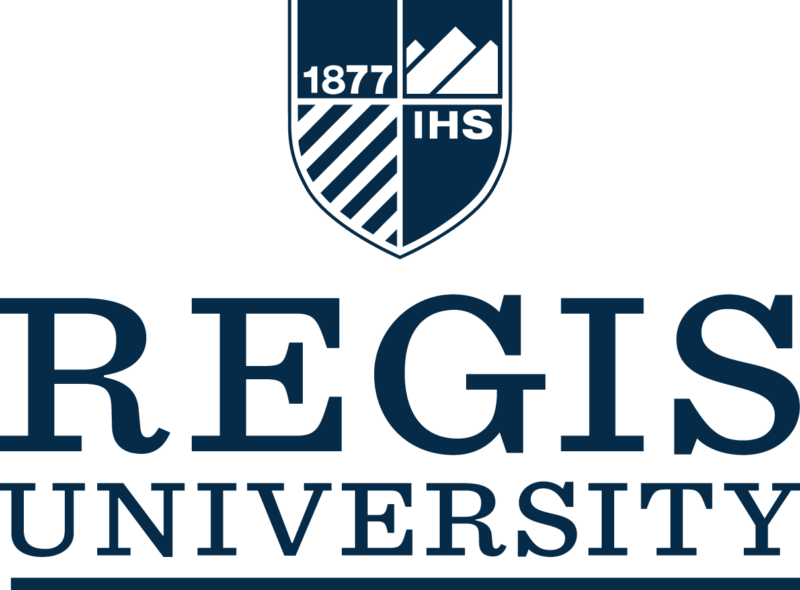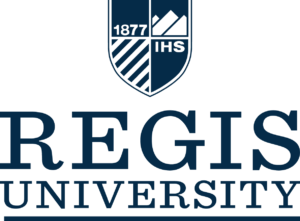 Degrees for Counseling and Psychology at Regis University
Regis University appears in our ranking of the 30 Most Affordable Bachelor's in Applied Psychology Online.
Regis University offers counseling and psychology degrees at all levels, both on campus and online. The degrees that the school offers include a Bachelor of Science in Applied Psychology, Master of Arts in Counseling, Certificate in Counseling Children and Adolescents, Certificate in Counseling Military Families, Certificate in Depth Psychotherapy, Master of Arts in Marriage and Family Therapy, Certificate in Marriage and Family Therapy, and Bachelor of Science in Psychology, including an honors program.
The courses offered in these programs include General Psychology, Human Growth and Development, Counseling Pre-Adolescents and Adolescents, and Research Methods and Behavioral Statistics. The programs provide a mixture of general psychology and counseling courses, as well as classes with a specialized focus, such as child psychology and counseling for military spouses and families. Education on issues such as child abuse and PTSD helps students learn how these needs will be addressed in a professional setting.
Some of the unique features include classes taught in an accelerated format, as elective courses that reflect a spiritual perspective that is in keeping with Catholic tradition. Accelerated class formats allow students to finish their program of choice in less time. Classes like Spirituality and Counseling enable students to minister to future patients representing a variety of faith backgrounds when they begin to practice.
About Regis University
Regis University is in Denver, Colorado, and is a Jesuit university originally founded in 1870 as Las Vegas College in New Mexico. In 1877, this school relocated to Denver and became known as Regis College. In 1991, the school became known as Regis University after acquiring three programs from Loretto Heights College when it closed. The college is one of 28 schools affiliated with the Jesuit order in the United States, and the only one with a location in the Rocky Mountains. In keeping with Catholic tradition, the university encourages social justice and responsibility, as well as ethics shaped by Catholic thought.
According to U.S. News and World Report, this university ranks 202nd nationwide and tied at 113th for Top Performers on Social Mobility. The school has also received high rankings among sites devoted to providing reviews and rankings for colleges and universities. In 2018, Best Colleges ranked Regis University the Best Online College in Colorado. Niche has ranked the school as third among the Best Online Colleges in the U.S.
Regis University Accreditation Details
Regis University features accreditation by The Higher Learning Commission and Council for Higher Education Accreditation. This regional accreditation provides the assurance that all of the coursework meets accepted academic standards. In addition to ensuring that all standards are met, the accreditation also helps ensure that the programs remain eligible for federal financial aid. In addition to the regional accreditation for the school as a whole, some of the individual programs feature specialized accreditation.
The Master of Arts in Counseling degree has Council for Accreditation of Counseling & Related Educational Programs and International Registry of Counselor Education Programs accreditation. The accreditation for this degree is a solid credential for anyone who wants to be respected as a professional in the counseling field. Accreditation for these programs demonstrates that graduates have learned the skills necessary to succeed in this dynamic field that has constantly-growing and changing needs.
Regis University Application Requirements
Regis University uses two different applications depending on whether the student is an undergraduate or a graduate taking classes on-campus. The process for undergraduates may also vary somewhat depending on whether they are freshmen directly coming from high school or transfer students with some credit from another regionally-accredited school.
Online students and those taking accelerated classes also have an application that applies to their circumstances. Some of the requirements for students include:
Completing the appropriate application for the degree level, program, and academic status
Submitting a high school diploma or the equivalent from a regionally-accredited high school
A current resume and personal statement essay
Transcripts from all colleges previously attended
A completed FAFSA application for financial aid
Graduate students may require a GMAT or GRE
International students may require additional documentation
The online application process makes it easy for applicants to save in progress if necessary. This option is ideal if applicants need to get further information before progressing with their application.
Prospective students can easily check their application status online. Students will receive an email, as well as a letter notifying them of the decision. The timeframe for receiving a decision may vary depending on the program and the volume of students applying.
Tuition and Financial Aid
Regis University offers a range of financial aid options from grants and loans to scholarships and student employment. Once accepted, students can explore the aid options available depending on their circumstances.
Scholarships and grants do not require repayment. Federal Pell Grants are among some of the most popular need-based grants, and scholarships are available from many sources, including private groups.
Student loans include subsidized loans based on student need and unsubsidized loans that are not need-based. In addition to Federal Direct Student Loans, students may choose to pursue private loans. The amount of loan funding available will depend on whether a student is an undergraduate or graduate, dependent or independent, and what year of school they are in.
Student employment is also an option that students might want to pursue. These options may have limited availability, which makes it a good idea for students to look into these options as early as possible. Taking one of these positions, when available, offers a wealth of new experiences that will benefit them through their professional life in addition to financial assistance.
Regis University provides access to counseling and psychology degrees that help prepare students for work in counseling and related fields.