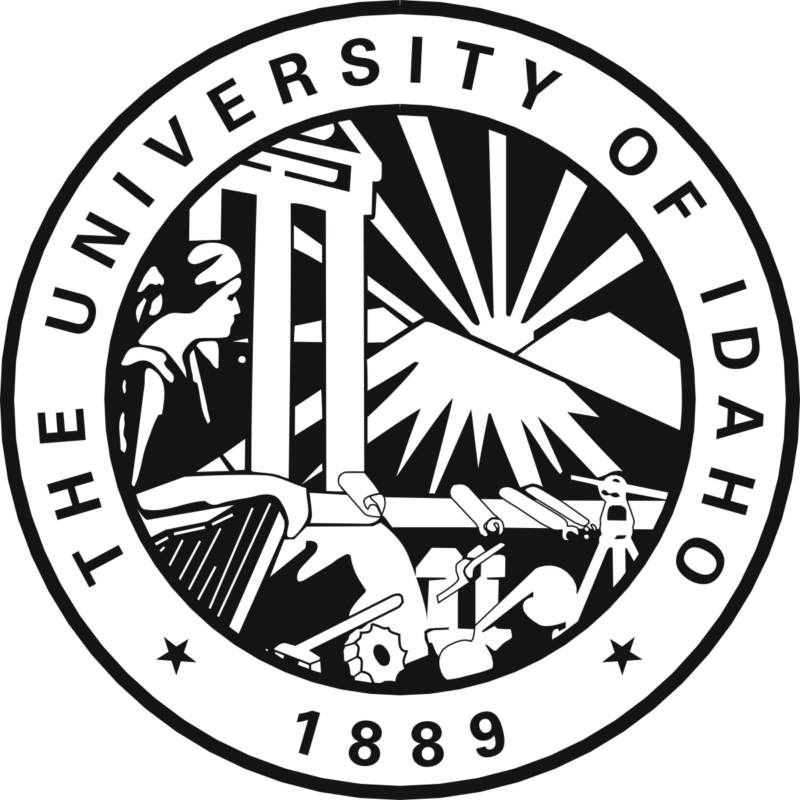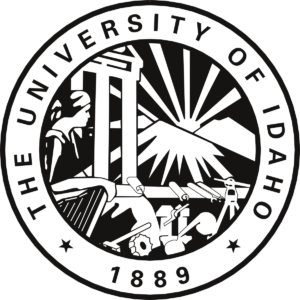 Six University of Idaho Programs for Psychology and Counseling
The University of Idaho appears in our ranking of the Top 25 Master's Degrees in Industrial and Organizational Psychology Online.
Founded in 1936, the College of Letters, Arts & Social Sciences led by Dr. Sean Quinlan grants a 124-credit B.S./B.A. in Psychology online or at the Student Health Center where 500+ University of Idaho Vandals can join Psi Chi, intern with Alternatives to Violence, and spend a semester in Amsterdam. Chaired by Dr. Steven Meier, the Addiction Studies Certificate builds a 28-credit, 1.5-year sequence for aspiring Certified Alcohol Drug Counselors to take live online courses like Developmental Psychology and Substance Abuse Evaluation. The M.S. in Rehabilitation Counseling follows a 60-credit, CACREP-accredited path headed by Dr. Bryan Austin for Boise or Coeur d'Alene cohorts to earn a certification after 1,000 internship hours at Eagle Crest Life Services, Rathdrum Counseling Center, and others.
Online on Blackboard, the M.S. in Human Factors Psychology has a unique 39-credit, two-year curriculum organized by Dr. Benjamin Barton with an HFES Chapter for UIdaho post-grads to achieve 92 percent job placement with median $91,000 mid-level pay at Intel, Motorola, Bruce Power, and more. Directed by Dr. Traci Craig, a Virginia Wolf Distinguished Service Award recipient, the Ph.D. in Human Factors Psychology is a 72-credit, post-bachelor's program that spans four years with preliminary exams and dissertation research in the Perception & Motor Control Lab. The College of Education also provides a Ph.D. in Leadership and Counseling overseen by Dr. Ali Carr-Chellman with two 84-credit, CAEP-accredited specializations for Adult Organizational Learning or Educational Leadership.
About the University of Idaho
The University of Idaho originated on January 30, 1889, when Governor Edward A. Stevenson signed the Legislature's Bill 20 to create the first territorial higher learning institution. Opened in October 1892, the university had its first four Bachelor of Arts graduates in 1896. Three years later, UIdaho formed the Pacific Northwest's earliest summer school. In 1904, UI alumnus Lawrence Henry Gipson became the first Rhodes Scholar statewide. On April 9, 1911, UIdaho hosted a visit from President Theodore Roosevelt. In June 1920, the School of Education was established for teachers and counselors. By 1957, the University of Idaho Library was finished to house more than 1.5 million volumes. In 1962, Florence Dorothy Aller completed UIdaho's first doctoral program. The next year, UI joined the new Big Sky Conference. In 1992, the University of Idaho got its own zip code.
Endowed for $265.1 million, the University of Idaho now has 2,651 employees serving 8,509 full-time and 3,332 part-time Vandals from 73 nations online and at the 810-acre Moscow campus on the Columbia River Plateau with 200+ clubs like Active Minds for 79 percent retention. In 2019, UI won the Western Academic Leadership Forum Colleagues' Choice Award. In 2012, UIdaho accepted the Albertsons Foundation's Innovation in Education Prize. The University of Idaho received the 2013 W.K. Kellogg Award for Engaged Scholarship too. The U.S. News & World Report ranked UIdaho the 165th best college and 55th top rehabilitation counseling school. On Niche, UI boasts America's 212th best student life, 283rd best faculty, and 102nd top public education. Forbes placed the University of Idaho 184th for research productivity. WalletHub noticed UI for the 178th best value and 339th safest campus.
University of Idaho Accreditation Details
On August 8, 2015, the Northwest Commission on Colleges and Universities (NWCCU) formally notified the University of Idaho that the Level VI accreditation status was satisfactorily extended through the next Spring 2022 evaluation visit under the 19th president, Dr. C. Scott Green, who earned an AICPA Business & Industry Hall of Fame induction. Located 294 miles west via Interstate 90 in Redmond, Washington, this prized seven-state Pacific Northwest Region accreditor is recognized by the Council on Higher Education Accreditation (CHEA) to review UIdaho's 300+ degrees. Further, the Council for Accreditation of Counseling and Related Educational Programs (CACREP) reaffirmed the Rehabilitation Counseling M.S. on July 1, 2017. The University of Idaho is also accredited by the Council for Accreditation of Educator Preparation (CAEP) through December 2021.
University of Idaho Application Requirements
Admission to the University of Idaho is classified "moderately difficult" by Peterson's because 6,132 of the 7,938 Fall 2018 applicants were triumphant for only 77 percent acceptance. First-year Vandals seeking the B.S./B.A. in Psychology must meet the eight-credit English and six-credit math requirement during high school. Reaching the 580 minimum across four GED sections would qualify. The Class of 2022 presented an average 3.41 GPA. The middle 50th percentile had ACT scores of 21-27. Mid-range SAT scores were 470-590 for reading and 460-580 for math. Recommendations are optional with at least 26 ACT or 1260 SAT scores. Successful College of Letters, Arts & Social Sciences transfers need college GPAs above 2.0. Graduate programs mandate at least a four-year, regionally accredited bachelor's degree. Cumulative GPAs of 3.0 and better are strongly preferred. The Ph.D. in Human Factors Psychology requires minimum 150 GRE Verbal and 150 GRE Quantitative scores.
The University of Idaho conveniently has rolling undergrad admission for Americans. Foreign B.S/B.A. in Psychology majors must apply by May 1st for Fall, October 1st for Spring, or March 15th for Summer starts. M.S. in Human Factors Psychology candidates must file before February 15th. The Ph.D. in Human Factors Psychology closes on January 15th. Ph.D. in Leadership and Counseling cohorts are considered until April 1st. Accordingly, complete the UIdaho or Common Application online for $60 ($70 if international). Have official transcripts shipped to 875 Perimeter Drive MS 3019 in Moscow, ID 83844. Send supplemental materials, such as the standardized tests, personal statement, 1-3 recommendation forms, resume/CV, and educator certification. Contact (208) 885-6324 or psyc-comm@uidaho.edu with questions.
Tuition and Financial Aid
For 2019-20, the University of Idaho is charging full-time Gem State undergrads $4,152 each semester. Non-resident bachelor's tuition is $13,770 by term. Studying part-time incurs $415 to $1,377 per credit. Overload credits are priced $368 apiece. Online courses add a $35 technology fee per credit. Freshmen and transfers cover the one-time $100 orientation fee. Residing at the Moscow campus' dorms like Theophilus Tower costs $9,080 for yearly room and board. UI budgets $1,130 for books, $1,167 for transport, and $2,139 for miscellaneous. Annual undergrad attendance equals about $21,820 in-state and $41,056 out-of-state. The College of Graduate Studies has full-time tuition of $9,876 for Idahoans and $29,112 for non-residents. Part-time master's or doctoral students pay $549 to $1,618 per credit.
According to the NCES College Navigator, the Student Financial Services Office at 709 South Deakin Street helps 63 percent of full-time UI Vandals receive tuition aid averaging $7,444 each for $46.38 million combined. Psychology funds include the Butch Boyer Scholarship, Lucille Hardgrove Scholarship, Clinton & Patricia Chase Scholarship, William Reese Outstanding Research Award, Phil Mohan Academic Excellence Scholarship, Albert Whitehead Scholarship, Rehabilitation Services Administration Scholarship, and Anjum Sadiq Memorial Scholarship. The Western Undergraduate Exchange deducts $15,084 off out-of-state tuition annually for B.S/B.A. in Psychology majors with minimum 2.5 GPAs. The $3,000 Gold Go Idaho! Scholarship supports incoming transfers holding 30+ credits and GPAs above 3.8. Federal resources, such as the Pell Grant and Direct Unsubsidized Loan, require FAFSA applications coded 001626. Idahoans could also claim the Opportunity Scholarship, Horatio Alger Scholarship, Tschudy Family Scholarship, Armed Forces Dependent Scholarship, and more.
Continue reading about the University of Idaho at the Psychology & Communication Studies Department website.