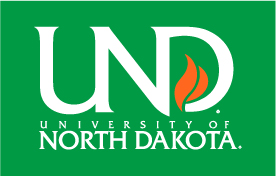 University of North Dakota Counseling and Psychology Degree Program(s) Available
The University of North Dakota appears in our ranking of the 30 Most Affordable Master's in Psychology Online Degree Programs.
The University of North Dakota offers several degree programs designed for individuals who wish to enter the field of counseling or psychology.
The Bachelor of Arts or Bachelor of Science in Psychology provides students with an understanding of the intricacies of the human mind, preparing them for a career in mental health. The degree explains why people behave the way they do and how to evaluate as well as address a variety of psychological issues. Students can concentrate their studies in:
Behavioral Health
Cyberpsychology
Forensic Psychology
Courses required may include:
Abnormal Psychology
Behavior Modification and Therapy
Biological Bases of Behavior
History and Systems of Psychology
Industrial and Organizational Psychology
Psychology and Law
The Bachelor of Arts program requires additional foreign language requirements while the Bachelor of Science requires additional science and math coursework.
The University of South Dakota offers a Master of Arts in Counseling that utilizes a training model that is anchored in psychological science that focuses on evidence-based practices and multicultural competence. Students have the opportunity to develop hands-on skills through on-campus clinics or through community internships. The degree can be concentrated in the following areas:
Addiction Counseling
Child Adolescent Counseling
Community Mental Health Counseling
Rehabilitation Counseling
Courses required for the program may include:
Couples and Family Counseling
Diagnostic and Prevention Strategies in Counseling
Dynamics of Addiction
Multicultural Counseling
Psychology of Women, Gender and Development
Theories of Counseling, Personality and Development
Except for the School Counseling concentration, the program is only available on campus. The School Counseling option offers online classes with two four-day on-campus visits for two consecutive summers.
The graduate certificate in Counseling with a K-12 School Counseling emphasis prepares students to promote the academic, career, personal and social development of K-12 students. The program is designed for working professionals and is available online. It prepares individuals who can help students overcome obstacles and reach their academic goals. Students attend "live" online classes in the evening with two four-day visits to the campus during the summer required. There is also a semester-long practicum and internship that can be taken close to the student's home. Courses required include:
Career Counseling
Child and Adolescent Counseling
Educational Collaboration
Multicultural Counseling
School Counseling and Program Management
The Online Master's in Forensic Psychology program is designed for working professionals and can be completed in two years by students already holding an undergraduate degree in areas like social work, criminology, sociology, or psychology.
The Ph.D. in Counseling Psychology degree program helps individuals develop the clinical and research skills necessary to excel as a counseling psychologist. The program is grounded in the scientist-practitioner training model that focuses on multicultural and social justice. It prepares students for careers that enable them to have a direct change in society. Graduates are able to make a difference for individuals, families, and communities. The program integrates practice and science to prepare well-rounded professionals. Courses required may include:
Adult Cognitive and Personality Assessment
Advanced Vocational Counseling
Career Counseling
Child and Adolescent Cognitive and Personality Assessment
Child and Adolescent Counseling
Counseling Methods
Couples and Family Counseling
Ethics: Counseling and Counseling Psychology
Group Theory and Process
History of Psychology
Multicultural Counseling
Psychological Testing
Research Issues in Counseling Psychology
Supervision and Consultation Theory and Practice
Survey and Test Design
Theories of Counseling, Personality and Development
Students must also complete a counseling and doctoral practicum as well as a practicum in supervision. They must also research, prepare and defend a dissertation.
About the University of North Dakota
In 1883, the University of North Dakota was established after legislation was presented to the North Dakota legislature by Grand Forks native, George Walsh. When it first began, the campus consisted of just a few acres of land and was surrounded by farmland. The school was located two miles outside of Grand Forks, requiring students to travel to class by train or using the school's horse and carriage, "Black Maria."
In 1918, a flu epidemic swept through North Dakota, killing more than 1,400, some of them students at the University. In fact, the school was the hardest hit single institution during the epidemic. Classes were suspended later that year to house soldiers who were training for battle during World War I. The Great Depression also caused financial hardship for the school. They were able to remain open by offering manual labor jobs to students in exchange for free tuition, a project that became known as "Camp Depression." The students who were working on campus were not permitted to eat from the cafeteria but could receive free leftovers. Many lived with Grand Forks residents who provided them free room and board while some students ended up living in railroad cabooses.
Enrollment grew significantly after World War II as soldiers returned to take advantage of the GI Bill. After World War II, enrollment grew significantly as soldiers returned taking advantage of the G.I. Bill. The Red River Flood damaged several campus buildings in 1997, leading to the cancellation of classes for the remainder of the year.
Today, the University of North Dakota is the state's oldest and largest university with an enrollment of 13,500. The school is ranked as one of the top 25 Most Innovative Colleges by U.S. News & World Report.
University of North Dakota Accreditation Details
The University of North Dakota is accredited by the Higher Learning Commission. Accreditation confirms that programs offered at the university are of the highest quality. In addition, the school undergoes periodic review to confirm that the programs continue to meet the standards set forth by the Commission. In addition to national accreditation, programs throughout the University are accredited by the following agencies:
Association to Advance Collegiate Schools of Business
Accreditation Association for Ambulatory Health Care
Accreditation Board for Engineering & Technology
Accreditation Council for Continuing Medical Education
Accreditation Council for Graduate Medical Education
Accreditation Council for Occupational Therapy Education
Accreditation Review Commission on Education for the Physician Assistant
American Bar Association
American Music Therapy Association
American Psychological Association
Association for the Assessment and Accreditation of Laboratory Animal Care International
Association of Technology, management and Applied Engineering
Aviation Accreditation Board International
Commission on Accreditation for Dietetics Education
Commission on Accreditation in Physical Therapy Education
Commission on Accreditation of Allied Adult Health Education Programs
Review Committee for Cytotechnology
Commission on Accreditation of Athletic Training Education
Commission on Collegiate Nursing Education
Committee on Professional Training & American Chemical Society
Computing Accreditation Commission of the Accreditation Board for Engineering and Technology
Council on Academic Accreditation in Audiology & Speech-Language Pathology
Council on Accreditation of Nurse Anesthesia Educational Programs
Council on Social Work Education
Liaison Committee on Medical Education of the American Medical Association & Association of American Medical Colleges
National Accrediting Agency for Clinical Laboratory Science
National Association of Schools of Art & Design
National Association of Schools of Music
National Association of Schools of Public Affairs and Administration
National Association of Schools of Theatre
The Association for the Accreditation of Human Research Protection Programs
University of North Dakota Admission Requirements
In order to apply for the undergraduate degree in Psychology, applicants must submit official high school transcripts along with official ACT or SAT scores. Applicants that are over the age of 25 or have earned more than 24 college credits are not required to submit ACT or SAT scores.
Applicants for the Master of Arts in Counseling must hold a bachelor's degree from an accredited college or university. They must have 20 semester credits of coursework in behavioral sciences at the undergraduate level. Applicants must have a cumulative GPA of 2.75 in undergraduate studies and a satisfactory score on the GRE. A personal statement and letters of recommendation are also required. Applicants for the School Counseling concentration must also submit a School Counseling Supplemental Application Form.
Applicants for the Counseling: K-12 School Counseling emphasis must complete a supplemental application and provide a statement of goals.
In order to apply for the Ph.D. in Counseling, applicants must hold a master's degree or higher and must provide official transcripts from all colleges and universities attended. They must also provide official GRE scores, a statement of goal and the supplemental application. Applicants must have an overall GPA of 3.0 and at least 18 semester credits in undergraduate psychology.
University of North Dakota Tuition and Fees
Tuition for the Master of Arts in Counseling, the School Counseling Graduate Certificate or the Ph.D. in Counseling is $439 per credit hour for North Dakota residents and $558 for Minnesota residents. Residents of other states pay $659 per credit hour for on-campus students. Online students pay $439 per credit hour regardless of residency.
Students receive more than $100 million in financial aid each year. In order to qualify, all students are asked to complete the Free Application for Federal Student Aid (FAFSA). Financial aid may be awarded as grants, scholarships, loans or work-study programs.
The University of North Dakota has been providing an outstanding education to students for more than 100 years. The University of North Dakota offers several counseling and psychology degree programs that are available online, on-campus or in a hybrid version.