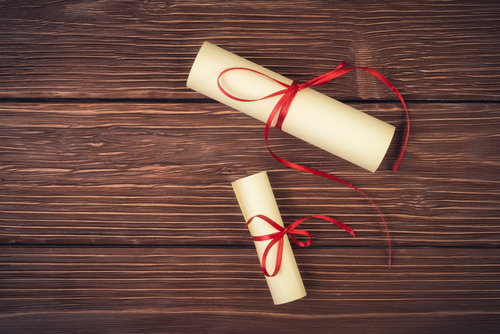 An increasing number of students pursuing a degree in psychology are simultaneously pursuing an additional major. This is due in large part to the ability of the student to customize a degree program so it suits their career aspirations starting at the undergraduate level. Students are pursuing dual degrees in psychology and a second major in a wide range of areas. Some of these include:
Pre-Law
Pre-Medicine
Nursing
Marketing
Business
Why Pursue a Dual Degree?
Students pursuing dual degrees in psychology and a second field of study many do so for a variety of reasons. The first is to cater your academic plan to suit your needs. Students entering fields such as business or nursing might see the benefits to better understanding how and why people think and act as they do. A psychology degree can open doors of understanding that will benefit students later in their career. A second reason is to further enhance the psychology degree. A student who plans to pursue neuropsychology might benefit from undergraduate training in both psychology and biology. A student with a plan to enter the field of industrial and organization psychology would benefit from a dual degree in business and psychology. By broadening your educational plan to include two majors, it might help to open doors in terms of graduate training and career paths.
Will It Take Longer To Earn A Dual Degree?
Most colleges and universities throughout the United States are very willing to allow students to dual major. Because it is a widely accepted practice, most schools will do their best to help students create an academic plan where they do not need to add time to their college career. In some instances a student may require an additional semester to complete all of their course work, but this is also true of many single major undergraduate students.
Will It Cost More To Earn a Dual Degree?
There are a small number of colleges and universities that will charge students more for a second major (typically a small fee) this is the exception, not the rule. Most schools treat dual majors the same way they treat a minor. The undergraduate cost remains the same. The only notable difference is that students will be required to complete two sets of pre-requisites and course requirements.
Are There Any Drawbacks to Pursuing a Dual Degree?
The major criticism of pursuing dual degrees at the undergraduate level is that students studying two topics might not receive the same in-depth training as students studying one. While this is a possibility, for students who want to specialize in an area that bridges two subjects, this plan of study is the best option to get the training they will need to apply to graduate school or earn an entry-level position in their field.