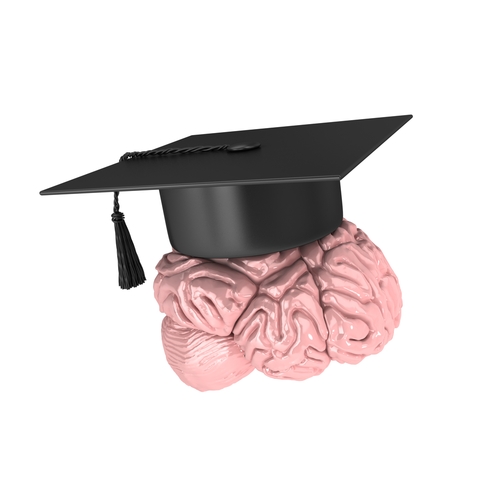 Once you have made the decision to pursue a Master's Degree in Psychology, you must then decide whether a Master of Arts (MA) or Master of Science (MS) Degree is right for you. Both MA and MS programs cover a very similar curriculum. The general foundations of psychological theories, the scientific method and psychological practice are covered thoroughly in both degree programs. There are however, some subtle differences in the curriculum depending upon career goals and focus of study. When making the determination, there are a few considerations that each future graduate student must make:
1. What Undergraduate Degree Do I Hold?
2. Do I Want to Choose a Concentration Area?
3. What Are My Career Goals?
4. Does the School I Hope to Attend Offer the Degree I Am Seeking?
The Affect of Undergraduate Degree on MA versus MS
One of the considerations that can dictate your decision is what undergraduate degree you currently possess. For students who have a Bachelor's Degree in Psychology, typically a Master of Science would be the degree path of choice. For students with a Bachelor's Degree in a different major, such as English or History, a Master of Arts would be a more traditional degree path.
The Affect of Desired Concentration Area on MA versus MS
Another aspect that may influence your decision is whether or not you plan to specialize in one of the fourteen recognized specialties in professional psychology. Normally, students in a Master of Arts program will not specialize in any one particular area of psychology. Instead, the focus is on a more generalized, broad-spectrum approach to psychology and its application. In contrast, students who wish to specialize may do so from the very start of their Master of Science Degree program. Not all MS programs allow for specialization, but many do.
The Affect of Career Goals on MA versus MS
One of the most important considerations is what career path you plan to pursue. If a student plans to pursue a Doctoral Degree in Psychology, an MS is essential. Areas like research or university instruction will also require an MS degree. Students who hope to pursue their career in a specialization will be better suited to seek an MS degree as those programs more frequently offer specialization. An MA degree is a good fit for students hoping to work in general counseling, teaching or work in a related field such as social services.
What Degree is Offered By My Desired School on MA versus MS
A final consideration is whether or not your intended school offers both degree programs. While some colleges or universities offer both an MS and an MA in psychology, others will only offer one or the other. It is important that you look into this early on and weigh it in your decision.
There are several aspects that must be evaluated when you decide between an MS and an MA in Psychology. Issues like career goals, specialization and what undergraduate degree you hold may strongly influence the decision. For individuals who are not restricted by these issues, the decision may be trickier. It is important to consider all of the relevant facets and make an informed decision on whether a Master of Arts or a Master of Science in Psychology is the degree for you.