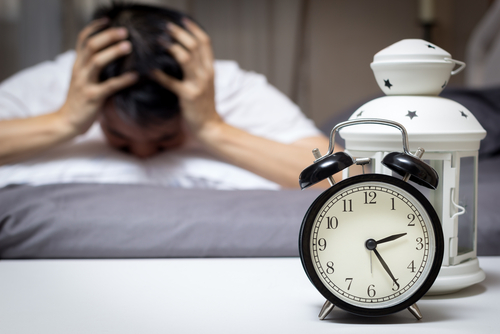 Sleep psychology is a specialty field of professional psychology that studies sleep and evaluates and treats sleep disorders. These professionals develop, test and apply evidence‐based psychological approaches to the prevention and treatment of sleep disorders and related conditions.
What are the Primary Responsibilities of a Sleep Psychologist?
Professional Sleep Psychologists are responsible for addressing the behavioral, psychological and physiological factors that underlie a range of sleep disorders for all ages and diverse populations. Some of these disorders include:
Sleep disorders
Insomnias
Hypersomnia, including narcolepsy
Sleep‐Related Breathing Disorders
Sleep Cycle Disorders
Parasomnias (e.g., nightmares, bedwetting, sleep walking, sleep terrors, etc.)
Sleep‐Related Movement Disorders (e.g., periodic limb movement disorder, teeth grinding, etc.)
Sleep medication dependence
Adherence to sleep specific medical procedures (e.g., positive airway pressure therapy for sleep apnea)
Sleep in the context of related medical and psychological illnesses
Where do Sleep Psychologists Typically Work?
Sleep psychologists typically practice in sleep disorder centers and at other primary care, medical, educational, residential, industrial/organizational and private practice settings. They can also be found in various research facilities as well as colleges and universities.
What training is needed to become a Sleep Psychologist?
Most Sleep Psychologists have earned their Doctoral Degree in Psychology and completed post-doctoral training in the area of Sleep Psychology. The curriculum for these programs is developed to better understand and treat sleep and sleep‐related disorders. The specialty requires a broad understanding of:
Normal and disordered sleep
Sleep physiology
The effects of sleep medications on the brain
Sleep cycles
Sleep changes related to age
Sleep deprivation
Sleep regulation
Cognitive, behavioral and non‐medication interventions for sleep disorders
Treatment monitoring
Sleep measurement procedures, and standard medical and medication‐related therapies for sleep disorders.
How Much Money Can I Earn As a Sleep Psychologist?
According to SimplyHired.com, the average salary for Sleep Behavioral Psychologists is approximate $64,000 annually. The average salary can vary greatly due to company, location, industry, experience and benefits. This salary level is similar to that of a professional psychologist.
Are There Any Professional Organizations for Sleep Psychologists?
The American Board of Sleep Medicine (ABSM) is an independent, nonprofit organization that provides widely recognized board certifications. These certifications serve as the necessary credential to show a high level of competence for sleep medicine physicians, PhDs, behavioral sleep medicine specialists and sleep technologists.
Sleep Psychologists are an important part of professional psychology. Many individuals in the United States suffer from a sleep disorder that either exists on its own or alongside another medical condition or psychological diagnosis. These highly skilled professionals understand both the sleep disorders as well as their underlying causes. Those individuals who are interested in the area of sleep and sleep disorders would make excellent candidates for a career in Sleep Psychology.