Eight Reasons a PsyD May Be the Best Fit for You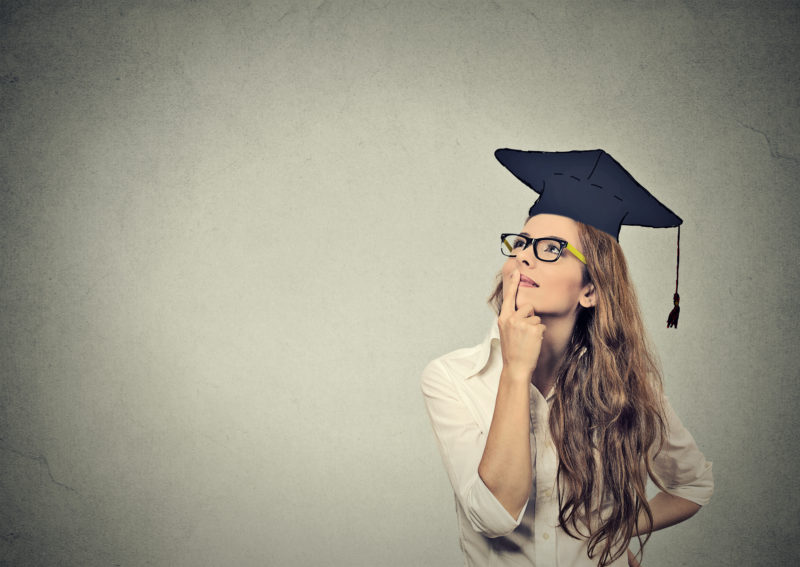 More Emphasis on Practice
Earlier Clinical Exposure
Shorter, Accelerated Programs
Growing PsyD Popularity
Ability to Skip the Doctoral Dissertation
Slightly Less Competitive Admissions
Options for Clinical Psychology Specializations
Availability of Dual Degree Programs
After aspiring psychologists have earned their bachelor's degree and earned their master's degree, they may now be wondering which doctorate degree to pursue. Since the 1970s, graduate psychology students have had two main doctorate options: PhD vs. PsyD. You may be wondering, "What is a PsyD, what does PsyD stand for," and "Is a PsyD a doctor?" The Doctor of Psychology (PsyD) is a relatively new phenomenon created to prioritize clinical therapeutic work. The Doctor of Philosophy (PhD) is a centuries-old academic doctorate for top-level scholars to certify their research and teaching skills. Until about 50 years ago, students who wanted to practice clinical psychology and psychotherapy traditionally took the PhD route. The American Psychological Association (APA) now accredits 98 PsyD psychology degrees across the United States. In comparison, there are 312 APA-accredited Doctor of Philosophy options available. Today's incoming post-grads have the freedom to forge their own doctoral degree path. Therefore, many students wonder what the PsyD vs PhD reputation is. Bachelor's graduates question how the PsyD is similar and different to the PhD graduates.
Related Resource: Top 25 Doctor of Psychology (PsyD) Degree Programs
Both the PsyD and PhD degrees represent the highest terminal level of college education. Both require the most advanced mastery of psychological principles. Both doctoral degrees in psychology open up the door to career ventures helping people. In both cases, psychologists learn how to study the effects of human behavior and cognition. PsyD clinical psychology and PhD programs fulfill the requirements to become a licensed psychologist in all 50 states. Some psychologists provide clinical mental health or consultant services. Meanwhile, others conduct research or teach university classes. People with PhD degrees can choose either line of applied or scientific knowledge work. However, graduates of PsyD in clinical psychology programs are uniquely trained as in-field clinical psychology practitioners. For those interested in a clinical capacity, the PsyD may be ideal. Here are eight benefits of pursuing a PsyD rather than a PhD in psychology (online or in-person).
More Emphasis on Practice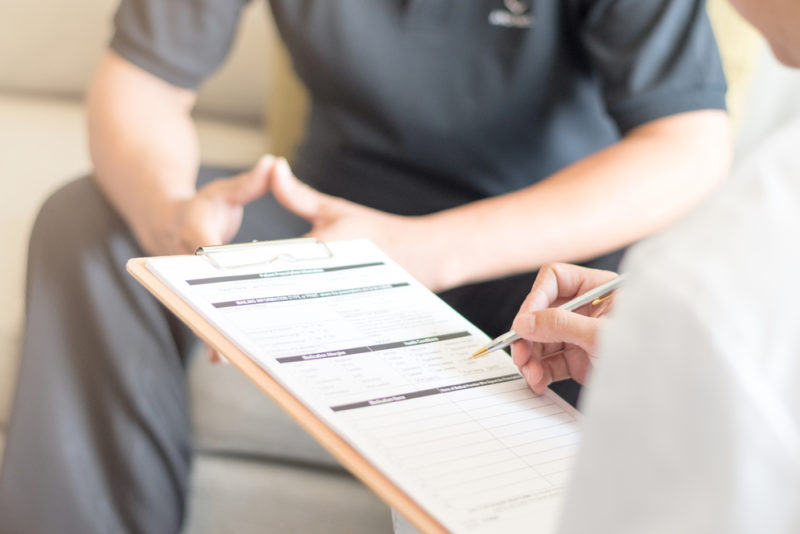 What is a difference between PsyD and PhD in psychology? While both provide plenty of career options, there are key differences between the two degrees. Graduate psychology training puts a greater emphasis and examines the relationship between the mind and behavior. The PsyD has a much stronger degree focus on clinical practice though. PsyD students put theoretical frameworks to work for practical psychotherapy techniques. In contrast, the PhD emphasizes the research methods used to devise theories on cognition and human behavior. Some doctoral degree program courses might overlap, but the PhD and PsyD generally have different curriculum structures. Being able to produce unique, empirical psychological research isn't the goal of PsyD psychology students. Courses at the 500 to 900 level will prioritize clinical skills development to train students as effective practitioners. PsyD majors can count on less courses with titles like "Advanced Multivariate Statistics" and "Stochastic Processes." The Doctor of Psychology trades hard STEM classes for clinical courses like "Psychopathology" and "Bioethics."
Earlier Clinical Exposure
What is another difference between PhD and PsyD? Due to the PsyD degree's emphasis on practice over research, the curriculum starts fieldwork faster. Doctor of Psychology majors could begin engaging in the field the first semester. On the flip side, first-year PhD candidates will be working on their fundamental research core. That's why most PsyD programs are better at giving degree holders a wealth of practice-based knowledge. PsyD students gain more exposure to real-life therapeutic settings before graduation than PhD students. Different types of supervised experiences prepare clinical psychologists to handle any situation. Accredited PsyD degrees typically have 800-1,000 hours of field practicum. During the last year, PsyD majors must complete a full-time, year-long internship of at least 1,500 clock hours. Internships are available at:
hospitals
behavioral health clinics
VA medical centers
community counseling centers
drug rehabs
schools
Shorter, Accelerated Programs
The PhD in psychology vs. PsyD degrees use two different psychology training models. First, the PhD programs follow the scientist-practitioner model to conduct hands-on research with human and animal subjects. The PsyD follows the scholar-practitioner model to create a clinical orientation that values long practica over laboratory work. Consequently, PsyD degrees have a shorter study time. According to Psychology Today, PsyD degrees take 4-6 years rather than the 5-7 years for a Doctor of Philosophy. If clinical practice is the goal, a PsyD helps graduate students achieve that quicker. PsyD graduates are placed in therapeutic settings a bit sooner than their PhD colleagues. That's especially true if students pursue an Accelerated PsyD option. Several universities offer five-year combined MS/PsyD programs. Graduating earlier saves PsyD students time and money as annual doctoral degree tuition rates rapidly rise.
Growing PsyD Degree Popularity
Which is the best graduate psychology degree program? Formerly, it was believed that PhD programs were superior to a PsyD. The PsyD vs PhD reputation battle wasn't favorable to the Doctor of Psychology. PsyD degrees were viewed as inferior and less intensive. However, times have changed in the last half-century. The PsyD has experienced a resurgence and a rising popularity at graduate schools. The previous stigma surrounding PsyD degrees is mostly gone because employers realize one isn't better than the other. The majority of advanced psychology jobs accept applicants with either a PsyD or PhD degree. The differences between the PsyD and PhD program have more to do with personal goals than competence. Doctor of Psychology degrees are also growing in numbers thanks to online education. More colleges are offering 24/7 digital access to their PsyD courses. Completing a PsyD online gives students more time to focus on fieldwork than commuting to campus.
Ability to Skip the Doctoral Dissertation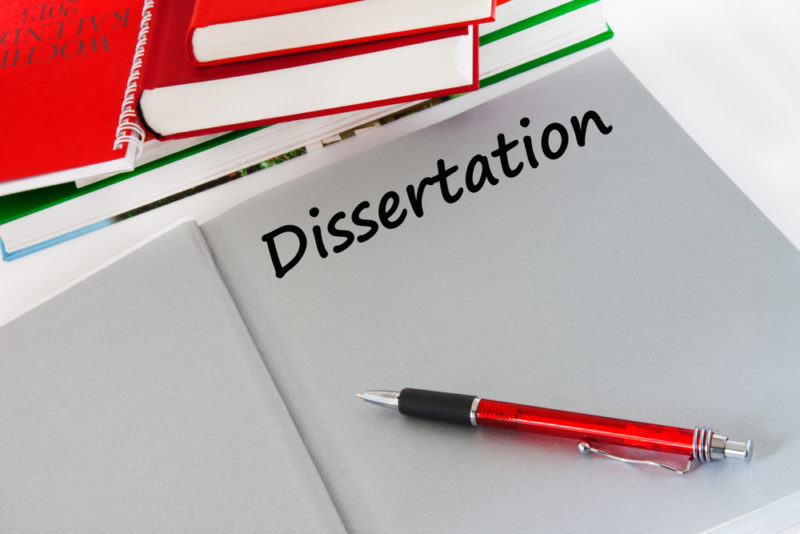 When looking at doctorates, every post-grad will encounter the word "dissertation." A PhD doctorate degree always requires completing original research to write a dissertation paper. Dissertations are huge academic documents that span at least 150-250 pages. PhD in psychology candidates work on dissertations for 12+ months full-time to collect research data and analyze their findings. Even with a great faculty advisor, completing a dissertation is a taxing, stressful undertaking. Unlike PhDs, Doctor of Psychology programs don't always necessitate a dissertation. Quite a few PsyD degrees let clinical psychologists substitute an equivalent applied project. For instance, PsyD students can write about what they've learned from supervised field experiences. Capstone projects might include:
case studies
consulting work
focus groups
clinical trials
and more
Avoiding the lengthy dissertation stage comes as a relief to PsyD majors.
Slightly Less Competitive Admissions
Is a PhD or PsyD program easier to get into? Doctoral degrees are the upper echelon of academia. Unsurprisingly, getting into PhD programs and PsyD programs is usually difficult. Of the two degrees, PhDs are more competitive though. Most graduate schools only accept small PhD cohorts of 5-10 PhD students. Because of the strong research focus, every PhD student has to receive a graduate assistantship. Tight university budgets leave less funding for graduate assistantships and thus less PhD spots. Doctor of Psychology programs can be bigger since tuition isn't covered with research stipends. PsyD admissions committees may accept lower GPAs around the 3.0 mark rather than 3.5 or higher. PsyD degrees often prioritize previous health care experience over grades. Well-written essays and letters of recommendation could outweigh subpar test scores. Most PsyD programs don't even require students to take the Graduate Record Exam (GRE).
Options for Clinical Psychology Specializations
As of June 2020, the American Psychological Association (APA) recognizes 17 specialties and three proficiencies for clinical practice. PsyD degrees give post-grads more opportunities to concentrate in one of these subfields. Graduate schools normally only offer PhD in Clinical Psychology programs with no further specialization. Most PsyD curricula tailors courses to fit desired specialty niches. For instance, PsyD tracks in child psychology teach about the therapeutic treatment of minors under age 18 with mental health disorders. PsyD options in forensic psychology train practitioners to conduct mental illness screenings in correctional facilities. Specializing a PsyD doctoral degree in industrial/organizational psychology would prepare for enhancing business work climates. PsyD degrees concentrated in geropsychology cover the clinical methods for helping elderly adults adjust to aging-related issues. From sleep psychology to neuropsychology, PsyD students have the most freedom to self-design custom degrees.
Availability of Dual Degree Programs
Doctor of Philosophy degrees are rigorous enough without adding an extra degree. Few PhD psychology program students pair their curriculum with another master's or doctorate. PsyD majors are more likely to take advantage of dual degree programs available. The PsyD can be combined with other professional graduate degrees. Dual programs allow students to combine two fields of interest and better prepare for target career niches. Earning joint degrees saves post-grads considerable time and money than completing the two programs separately. For example, dual PsyD/JD programs offer a Juris Doctor for legal and forensic psychologists to become licensed attorneys. Dual PsyD/MBA degrees add a Master of Business Administration for executive leadership skills to manage clinical practices. Dual PsyD/MEd programs integrate a Master of Education for school or educational psychologists to receive PreK-12 state certification. The PsyD program could be paired with a Master of Public Health, Master of Social Work, and more.
Conclusion
What is PsyD? What can you do with a PhD in psychology? Overall, both the PsyD and PhD are prestigious degrees that require the greatest commitment in graduate school. Now's an excellent time to pursue either a PhD or PsyD for psychology careers. The Bureau of Labor Statistics expects a job growth of 6 percent for 14,100 more psychologists nationwide by 2031. The median annual wage for all psychologists is $81,040. Depending on one's dreams in psychology, pursuing the PhD or PsyD degree may be more suitable than the other. If practicing psychotherapy is the main goal of graduate-level psychology study, the PsyD program might be right. The PhD program is more intended for clinical psychologists who plan to conduct academic research and teach college students. Whichever path is chosen, it's essential to research doctorates carefully. Look at the accreditation, cost, concentration options, dual degree opportunities, and field experiences. Are you ready to pursue a psychology degree? Keep in mind the benefits of pursuing a PsyD rather than a PhD in psychology when finalizing a decision.
Related Resources: