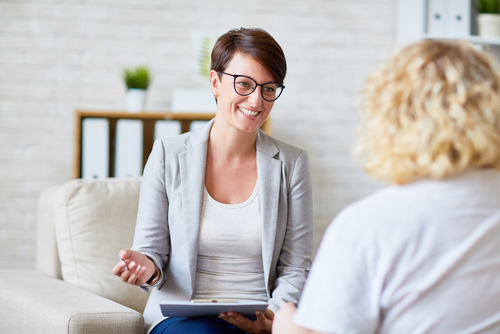 It is the aspiration of every psychologist to earn a PhD in Psychology in order to obtain the means of getting to the highest level of his or her practice. While graduating with the much coveted degree began with training based on the model of clinical psychology, most of the limitations have now been removed. In fact, clinical psychology is now better known as just one of the areas of specializations in the field of psychology.
Today, so much has changed in the study of Psychology. For instance, you had only three areas of specializations to choose from in the past: Brain, Behavior and Cognition. Today, however, Psychologists are literally spoilt for choice. Nevertheless, there still remain five unique specializations for a PhD in Psychology.
1. Clinical Psychology
Even after a spirited competition by other areas of specialization, perhaps clinical psychology has not yet lost its glitz. Most psychology students wishing to further their education in psychology still go for it. It has its mark as one of the oldest area of specialization that promise to look into many aspects of the human life.
The main area of focus for a clinical psychology is mental and emotional disorders. As a trained expert in this field, you will be required to determine the cause, diagnosis and treatment of these problems. In the course of your studying for this degree, you will learn how to pick out any sign of mental illnesses as well as the methods of preventing any negative effects of their symptoms. You'll, therefore, easily find employment in hospitals, universities and clinical centers—if you don't go into private practice.
2. Cognitive Psychology
If you decide to specialize in cognitive psychology, you will have chosen one of the widest areas of practice in psychology. This field has found itself in most of the other areas of specialization including social psychology, development psychology, educational psychology and even economics. Cognitive psychologists mainly focus on how behavior is affected by mental processes. They include attention, memory, language, perception and metacognition.
Keep in mind, nevertheless, that this given list of mental processes is not exhaustive. Even then, each one of them has several distinctive divisions explaining their functions. For instance, memory is divided into two types: long-term memory and short memory which is also known as working memory.
3. Counseling Psychology
If you've always been drawn towards helping other people, perhaps counseling psychology may be the field for you. It mainly involves giving advice on careers, helping people build and raise their self-esteem and providing solutions to family problems as well as helping relieve any kind of mental stress. Since you will be required to work with individuals and groups from diverse backgrounds in the society, you'll need to possess exemplary communication and interrelation skills. In short, the main areas of focus in counseling psychology include social, emotional, educational, organizational, developmental and issues related to health.
4. Forensic Psychology
It is one of the fastest growing fields of psychology if the rate at which its demand is rising is anything to go by. If your passion lies in providing solutions to crime mysteries while working with lawyers, victims, mental health establishments as well as criminals and jails, this is just the degree for you. You'll not only be able to help law enforcement officers net criminals by profiling them, you will also be required to provide evidence in court. In addition, you may get the opportunity to work with families as a counselor and help solve child custody cases.
5. Social Psychology
In order to understand the working of people's feelings, behaviors and thoughts as well as their influence on the presence of others (whether real , imagined or implied), it is advisable to take a course that will help you follow the right path. In that respect, the study of social psychology may be just the right course for you to take. Among other things, the discipline offers an opportunity to know the reasons for human behavior in the presence of fellow human beings while looking at the conditions leading to the production of certain feelings as well as behaviors. Some of the topics you should expect to study include social cognition self concept, interpersonal processes, attitudes and stereotypes, attribution theory, social influence and aggression.
Conclusion
Psychology is one of the most dynamic fields and, therefore, the process of gaining the required skills and knowledge through learning and experience is constantly changing. Today, there are many areas of specialization for anyone willing to enroll for a doctorate in psychology. For instance, the American Psychologists Association lists about 15 recognized specialties and proficiencies in professional psychology. Therefore, you can be sure that sooner than later, you will be getting new additions to this list of some of the most unique specializations for a PhD in Psychology.
Related resource:
Top 20 Most Affordable Doctoral Psychology Programs