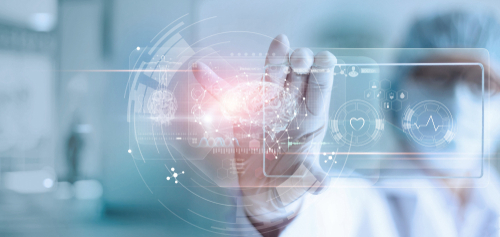 Technology has thoroughly changed the field of psychology. It has introduced new ways to provide treatment. It has made learning easier. It has affected the dissemination of knowledge and how research is conducted. It has even created new issues that need further exploration. Let's examine how technology has contributed to the study of psychology.
Treatment
Technology has had a significant impact on the evolving world of treatment. The traditional face-to-face therapy session is often time-consuming and inconvenient. In some areas, there is no in-person treatment available. Technology offers alternatives that put a premium on client convenience. Digital technology, in the form of websites, apps, and teleconferencing, are the future of psychotherapy.
Teletherapy
If the proliferation of companies that offer services (e.g., Betterhelp and Talkspace) is any indication, the popularity of teletherapy is growing. The name is a bit of a misnomer as teletherapy can be done through video and text messaging as well as on the telephone. Video conferencing is quite similar to face-to-face treatment except it is online. Sessions that rely on phone calls and texting seem to offer a different experience; body language, tone, and nuance are often lost when you are not able to see or hear a therapist. However, the ease of receiving services, especially in underserved communities, may outweigh the disadvantages. Although much more research is needed, some studies have concluded that teletherapy is just as effective as traditional therapy.
Websites and Apps
There is an explosion of internet-related psychotherapeutic treatment. Much of this is accessed through websites and apps. Although some apps are simply conduits to teletherapy services, many are hybrids that offer education, self-help, and online support as needed. The majority of internet-based therapy uses cognitive-behavioral principles. As a whole, internet-based cognitive behavioral therapy has exhibited positive results for a variety of psychological disorders, including depression, anxiety, and post-traumatic stress disorder (PTSD). Mental health apps are unregulated, however, so consumers need to proceed with caution when seeking help.
Alternative Treatments
Virtual Reality (VR)
Virtual reality has been found to reduce symptoms when used as a treatment for anxiety disorders, PTSD, and substance abuse. It has been primarily used in treatment related to the implementation of exposure for anxiety issues. By using virtual reality, a therapist can mimic anxiety-provoking surroundings without having to go to that specific environment. For example, you can treat a fear of flying without ever getting on a plane. Or, you can expose a client to substance abuse triggers so they can practice their coping skills. The implications are immense, especially in reducing cost and increasing feasibility.
Artificial Intelligence (AI)
AI is the next frontier of psychotherapy. Although it is not being used yet in the mainstream, it will undoubtedly play a large role in the future of psychology. One advantage of AI is that it eliminates the need for a human therapist. Not only will AI have impacts on cost and convenience, but it will also be able to do things that a human being can't. For example, AI can run algorithms that will better be able to predict a person's behavior and recommend a successful course of action. AI is already being used on an experimental basis. Jonathan Gratch, at the University of Southern California, has found some success with robots that use AI to talk with clients with PTSD. Despite the exciting future of AI, there are drawbacks: you can't expect to find true empathy and compassion from a computer.
Access to Information
Technology has enabled people to obtain psychology materials easier than ever before. Finding information is critical for research development. Research that has been conducted in the past paves the way for future studies that increase our knowledge and often fuel treatment and assessment. This is especially critical due to clinical psychology putting primary emphasis on evidence-based practices. In the past, it was necessary to go to a university library and leaf through individual journals to find information. Now, you can get almost all those same materials online. Yes, some journal articles may cost you money (especially if you are not affiliated with a university) but there are many available for free. Databases filled with academic journals and other information (e.g., PsychINFO and PsycEXTRA) are readily available. Reviews of relevant literature that used to take countless hours can now be done with a few clicks of your computer.
Education
On the education front, you can now access lectures for free online from many universities, including Yale and MIT. Although this will not give you course credit, you don't have to pay thousands of dollars for increasing knowledge from top professors. Speaking of paying a lot of money, online learning at the high school and college level has increased due to cost and convenience. Additionally, there are troves of information in apps and the internet for people that want to learn about mental health issues and techniques to institute self-help.
Conducting Psychological Research/Assessment
Technology has radically changed how academics perform research and testing. From collecting information to instituting new methods, psychology is always evolving.
Participants
The internet has done wonders for obtaining samples of people for research purposes. Instead of relying on a small pool of participants in your geographical area, you can now access thousands of people through the internet. For example, through modalities such as social media and e-mail, you can find interested subjects in your community and beyond. When relying on self-report measures, every person on the internet becomes a possible participant. This takes much less time and saves considerable money. It is important to consider, however, that although an internet sample may be generally more diverse than a community sample, there is often an internet response bias.
Methods 
Improved Self-Report
Most self-report measures—which are still the majority of psychological research and assessment—can be administered easily on a computer, rather than with paper and pencil. This decreases costs and is generally more convenient, except in older populations who may not be as familiar with computers. This also makes data analysis easier; data compiled on a computer can be quickly transformed into computer statistical analysis. For example, many assessment instruments (e.g., the Minnesota Multiphasic Personality Inventory and Beck Depression Inventory) automatically tabulate and interpret data immediately after it is entered.
Increasing Convenience
Cell phones and wearables (e.g., smartwatches, fitness trackers), make it easy to compile information as it occurs, rather than rely on a later self-report. Human memory is fallible and the quicker the information is entered the more likely it is accurate. Some software automatically enters information, such as programs measuring exercise and sleep habits. Other information still needs to be entered manually (e.g., a food log) but can be done much more quickly and conveniently on a phone you carry with you at all times. Technology also allows researchers to perform measurements in natural settings rather than be confined to the lab. For example, neuroscientist Melina Uncapher of the University of California, San Francisco (UCSF) uses software on an IPAD to cognitively assess the brain function of elementary school students in their classrooms.
New Instruments
Technology has introduced new ways to gather information, some of which are vast improvements over older methods. For instance, virtual reality tech allows researchers to gather data without actually having to go to a specific environment. Not only is this cheaper and more convenient, but it also eliminates certain ethical concerns and reliance on self-report. Another example of new technology is a sensor that is placed on the skin to measure Galvanic Skin Response, an indicator of stress. Additionally, the use of mobile devices allows measurement to take place almost anywhere with more accuracy.
DataBases
Storage technology has allowed the development of huge databases of information. Many of these catalog human behavior that can be used in the study of psychology. For example, databases possess information on everything from crime statistics to sleep deprivation. In addition, these databases collect information from a large and diverse population, making them ideal for satisfying validity concerns. This presents psychologists with huge stores of information in which to explore.
Improving Validity and Reliability
As technology advances, instruments are created which allow scientists to obtain larger samples and be more precise in their measurements. One of the great problems in psychological research is the replication of results. Pen and pencil self-report has been inherently unreliable. New instruments that exhibit improved accuracy and accessibility are easier to replicate. Additionally, the larger the sample, the better the ability to measure effects and ensure external validity.
Technology has transformed the study of psychology. It has led to innovation in treatment, education, assessment, and research. Technology usually provides a more convenient and cheaper alternative when used for assessment and treatment purposes. Maybe most importantly, it has enabled more people to obtain information and mental health services.
M.S. Broudy
Doctor of Philosophy (Ph.D.), Psychology | St. Johns University
Master of Arts (M.A.), Social Psychology | American University
Bachelor of Arts (B.A.), English; Psychology | Washington University in St. Louis
October 2019
More Articles of Interest: