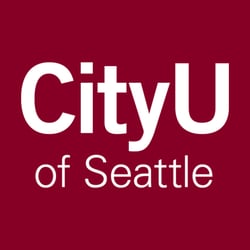 Counseling and Psychology Programs at City University of Seattle
The City University of Seattle appears in our ranking of the Top 25 Master's Degrees in Marriage and Family Therapy Online.
The City University of Seattle offers programs for both undergrads and graduate students with an interest in psychology and counseling. Undergrads can earn a Bachelor of Arts in Applied Psychology online through a program that features 180 credits of classes. Designed to help students learn about various aspects of psychology, it includes courses taught by professors with real psychology experience. Understanding Human Development and Introduction to Psychology are two required prep courses that all psychology majors take. They will also take 25 credits of applied psychology courses, which can include internships and independent study projects.
Also available is a Master of Arts in Counseling program. Students who complete this field of study can become a licensed counselor in Washington. The program can also help students get the credentials necessary to work as an addictions counselor or a marriage and family therapist. Students can take both online classes and classes on the Seattle campus. Those courses include Introduction to Counseling Practices, Professional Ethics, and Law and Human Growth and Development. Students will also do four practicums and three internships. Each internship requires a minimum of 600 hours of fieldwork or 240 hours of fieldwork with direct contact with clients.
The university's Master of Education Professional School Counseling program prepares students for the issues found when working with clients in school settings. This program features weekend classes that meet on both Saturdays and Sundays because most of its students are working teachers or counselors. Students will also take some online classes. The 54 credits of courses in the program help students get their credentials for working as licensed school counselors. Those courses include Introduction to School Counseling, Child and Adolescent Growth and Development, Career Counseling and Information Systems and Leadership for Change. Students must also do two counseling practicums and four counseling internships.
About City University of Seattle
The City University of Seattle is a private university that has its main campus in Seattle, Washington. Founded in 1973 as a new school for working professionals and adults, it served as City College for many years. During its early days, the college wanted to provide educational opportunities for the working adults in and around Seattle who thought they couldn't get a college degree. Its focus expanded over the years to include programs designed for all types of students. Both those who recently finished high school and those who are older and never went to college can now apply. It became the City University of Seattle in later years and often goes by the name of CityU.
Though CityU still has a large campus in Seattle, it now offers campuses in other cities and countries too. It has four campuses in Canadian cities such as Vancouver and Calgary and campuses in China, Mexico, Switzerland, Czech Republic, and Vietnam. CityU has agreements with other American colleges and schools overseas for students living in those areas who want to take classes. Students can also take courses from community colleges and vocational schools that they transfer into a CityU program. CityU has an alumni network that includes more than 50,000 students and a current enrollment of more than 6,700 students.
City University of Seattle Accreditation Details
Since CityU has accreditation from the NWCCU, students should not face any issues when it comes to bringing credits with them or getting financial support. This type of accreditation lets the Seattle university award financial aid packages and accept most transfer credits. To ensure that it retains this accreditation, the university established its own committee that looks at what it must have to renew its accreditation and what it can do to keep it. Its counseling program has accreditation from the Council for Accreditation of Counseling and Related Educational Programs (CACREP) too.
City University of Seattle Application Requirements
CityU has a simple admissions process that starts with its own application. It allows students to submit their applications online or through the mail and lets them request a paper application online. Undergrads must pay a $50 application fee with a credit/debit card online or with a check/money order offline. The university accepts both electronic and paper transcripts too. It requires that electronic transcripts come directly from the college or university that the students attended though. CityU does not ask for a test score or any other documents.
No student can enter a CityU counseling graduate program without first having a bachelor's degree, though the university does allow them to apply during their final years in a bachelor's program. Full acceptance goes to those with a grade point average of 2.75 or higher. Students with a lower GPA who meet all other requirements may receive conditional acceptance though. CityU asks students to use the online application and then submit their required documents, including official transcripts and a writing sample. They will also submit a resume, three letters of recommendation and a form that authorizes the university to do a background check. CityU expects students to complete an interview also.
Tuition and Financial Aid
Students attending CityU pay a tuition rate based on the programs they study. The School of Arts and Sciences is responsible for all its psychology and counseling programs. This school charges undergrads $389 per credit hour for all classes taken at the 100 and 200 levels and $456 per credit hour for all advanced courses taken at the 300 and 400 levels. Graduate students pay $590 per credit hour in the MA in Counseling program and $696 per credit hour in the school counseling program. Students will pay this same rate when doing their internships and practicums. Full-time active duty military students qualify for a reduced tuition rate. They pay $166 per credit hour in an undergrad program and $312 per credit hour in a graduate program.
CityU recommends that students apply to the university and then apply for financial aid. Students enrolled in any of its programs can get aid. While students will want to use grants and loans, they should also look at the university's scholarships. Students can submit applications to CityU when applying for need and merit scholarships. There are diversity scholarships and programs for transfer students too. The City University of Seattle will also accept external scholarships from students enrolling in its psychology and counseling programs.