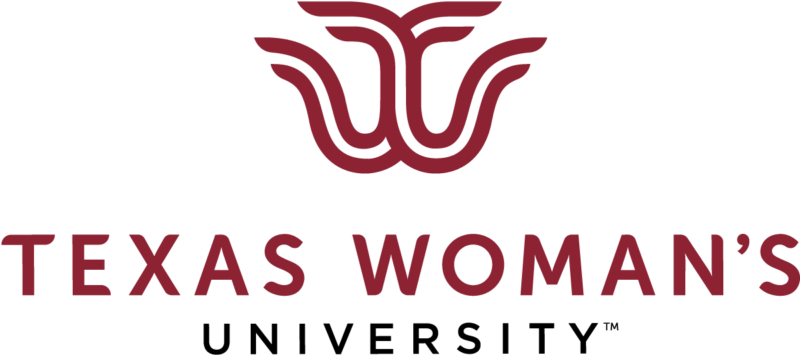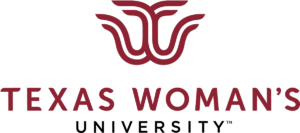 Texas Woman's University Psychology and Counseling Programs
Texas Woman's University appears in our ranking of the Top 25 Master's Degrees in Marriage and Family Therapy Online.
Texas Woman's University offers six different psychology and counseling programs that include options for both undergrads and post-graduates. Its undergrad psychology program is available as a general option for those who want to study abnormal, social and other forms of psychology. Students can also specialize their degrees in one of five fields. The university offers both a pre-occupational therapy and a pre-physical therapy major and a track designed for those planning to attend grad school. It also has fast-track programs designed for students who want to study clinical psychology or school psychology.
The university has its own psychology graduate program for those who want to study the science of psychology. This program includes a thesis and courses such as Advanced Developmental Psychology and Cognition and Emotion. It also has a school psychology graduate program with courses that rotate each semester. This helps students take the courses that they need, which include Addiction Counseling, Ethics in Psychology and Professional and Ethical Issues in Counseling Psychology. Students in this program will also do four practicums.
Students with an interest in school psychology can also enroll in a specialist program offered by the university, which walks the line between a graduate and doctorate program. It helps students become licensed school counselors in Texas. Students take 64 credits of courses and internships before taking a comprehensive exam.
The doctorate programs available from the university allow students to study either counseling psychology or school counseling. Both programs include both practicums and residency work. Unless students get approval from the university, they must complete their work on the Texas Woman's University campus and in the area around the campus. Those who did not do a thesis in graduate school must do an original research project as part of the doctoral program. The university requires that students demonstrate professional skills within the program and that they maintain a grade point average of 3.5 or higher.
About Texas Woman's University
Texas Woman's University is a university in Texas that now admits both men and women. Established in 1901, the university opened after several local groups called for the state to open a new school in Denton. Citing the lack of opportunities for young women, those groups hoped that the state would establish a college that prepared women for some of the challenges they faced as they married and had children. When it opened in 1902, it used the name of the Texas Industrial Institute and College for the Education of White Girls in the State of Texas in the Arts and Sciences. This name later changed to the Girls Industrial College and then the College of Industrial Arts. The college changed its name several more times before settling on Texas Woman's University or TWU.
TWU was one of the first colleges in the state and in the entire south to allow women to study certain subjects. It later shifted its focus from training women for roles as wives and mothers to training them for the workforce. TWU finally accepted male students in the early 1990s, but it still has a primarily female student body with more than 90% of its students being young women. The university now enrolls more than 10,000 undergrads and more than 5,000 post-graduates.
Texas Woman's University Accreditation Details
The APA granted accreditation to both of the doctoral psychology programs offered by TWU, which allow students to study either school counseling or counseling psychology. Its institutional accreditation comes from the Southern Association of Colleges and Schools (SACS) and covers all the university's psychology programs and degree programs in other subjects.
Texas Woman's University Application Requirements
Incoming freshmen and first-year students are those who have no college experience or just a small handful of college credits. The rolling admissions policy used by the university allows students to apply prior to the start of any session each year. TWU recommends that those applying for financial aid submit their applications by January 15 if they want to start in the fall or September 1 if they want to start in the spring. They will create an account on the Pioneer Portal website and use that account to both apply and check on their application statuses. Students should have a GPA of 2.0 or higher, score at least 1080 on the SAT or 21 on the ACT and be within the top 50% of their high school classes. The university asks for both a test score and an official transcript.
Graduate students who need financial aid should follow the same deadlines in place for undergrads. They must have a GPA of 3.0 or higher in all major courses taken and the same GPA in all classes taken over the last four semesters. The psychology program looks for students who have better grades and those who scored at least 297 on the two main portions of the GRE, though it does not require that students submit their scores. Students should also take six specific psychology courses during their undergrad years, including Introduction to Psychology and Developmental Psychology.
Tuition and Financial Aid
The total cost of attending TWU is around $21,000 a year for undergrads. This includes a base tuition rate of $9,300 a year and the expenses that the university estimates students will have. Nonresidents pay $634.50 per credit hour, while Texas residents pay just $220 per credit hour. Oklahoma residents qualify for a discount that reduces their tuition to $250 per credit hour, but those students must produce proof each year that they live in that state. Graduate students pay $270 per credit hour as a Texas resident, $685 per credit hour as a nonresident. Oklahoma students pay the same rate at the graduate level as any other nonresident does.
Financial aid packages are available for those who cannot afford their tuition and other costs. All students must use the FAFSA and put the TWU school code on that form. This is what helps them get student loans and grants. Though undergrads may qualify for a spot in the federal work and study program, graduate students may qualify for other types of jobs on the university's Texas campus. TWU also offers a small number of scholarships. Any psychology major attending Texas Woman's University can apply for financial aid after applying to the university.