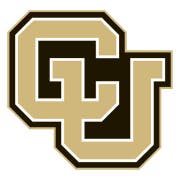 Psychology and Counseling at University of Colorado: Choose Your Degree, Choose your Campus
The University of Colorado appears in our ranking of the Top 25 Master's Degrees in Marriage and Family Therapy Online.
Students wanting to earn a counseling or psychology degree at University of Colorado will find that the programs vary by campus. The Boulder campus offers a Bachelor of Arts in Psychology which is a 122-124 credit program. Students take six credits from the social science listings and all twelve credits from the natural sciences. This program is ranked by the National Academy of Sciences as one of the best in the country. The Boulder campus also has a concurrent BA/MA in Psychology that requires students to complete both degrees in five years. The Boulder campus has a Ph.D. in Psychology that includes concentrations in Behavioral Genetics, Behavioral Neuroscience and Clinical, Cognitive and Social Psychology. There are also two undergraduate certificates available. The Neuroscience certificate is a cross-disciplinary program with biological studies, and the Cognitive Services certificate is cross-disciplinary with linguistics, computer sciences and philosophy programs.
The Denver/ Anschutz campus has both a Bachelor of Arts in Psychology and a Master of Arts in Counseling. The undergraduate degree is available online as well as in traditional format. The Ph.D.-Ph.D. in Clinical Health Psychology has six components: core classwork, a master's thesis, practica, competence evaluation, a doctoral dissertation and a pre-doctoral internship. A PsyD is also offered. This program contains 75 credit hours including seven in practica ( 600 hours in the field) and six credits in externship ( 500 clock-hours.)
The Colorado Springs campus offers a counseling degree through its department of Counseling and Human Services. The degree can be earned as an MA in CHS: School Counseling, MA in CHS: Counseling and Leadership (Air Officer Commanding) and an MA in Mental Health Counseling. There are two areas of emphasis ( Addictions Counseling or Career Counseling) and a Human Services Minor.
Both the BA in Psychology and the Psychology minor are available online.
About the University of Colorado
The University of Colorado was founded in 1876, the same year Colorado became a state. The main campus is in Boulder, but the school also has campuses in Colorado Springs, Denver and Aurora at the Anschutz Medical Center. While the Boulder campus is the best-known and is a short drive from mountain vistas, the Denver campus is nick-named Colorado University Urban Campus. CU at Colorado Springs is very responsive to the military presence in the area. The Anschutz campus houses health sciences and nursing programs as well as a large medical center. CU Boulder awards more than 7,000 degrees annually. There are 3,900 courses at the school in 150 different fields of study. It ranks # 96 among National Universities in the US News and World Report listing. CU Denver, founded in 1912, ranks #167 in High School Counselor Programs. CU Colorado Springs was founded in 1965 and ranks #48 in Regional Universities West, and the CU Anschutz campus ranks #32 in Best Medical Schools-Research and #9 in Best Medical Schools-Primary Care.
The University of Colorado Accreditation Details
The university is accredited by the Higher Learning Council, North Central Association. The Counseling programs are accredited by the Council for the Accreditation of Counseling and Related Educational Programs. The Psychology programs are accredited through the American Psychological Association, Commission on Accreditation.
University of Colorado Application Requirements
Application procedures vary by campus. Applicants to the Boulder Campus complete the online Common Application. Included in the form is a personal statement of 250-600 words and a writing supplement. Students must arrange to have their official high school transcripts and SAT or ACT scores sent to the university. There is a $50 non-refundable application fee for freshman applicants.
Freshman applicants to the Colorado Springs campus apply online through the UCS application form. They may include two letters of recommendation if they wish, and may also include an explanatory letter if they do not meet minimum grade requisites. There is also a $50 application form for this campus.
First-time applicants to the Denver/Anschutz campuses apply online as well.
Graduate students complete the application for the program they wish to enter, submit transcripts and applicable test scores and pay a $60 non-refundable application fee. They will also need to send letters of recommendation with their application, though the number required varies by program.
Tuition and Financial Aid
As in programs and admission requisites, cost-of-attendance for The University of Colorado varies by campus and by program. In general, undergraduate cost of attendance ( tuition plus fees, room and board, and other expenses) at the University of Colorado Boulder campus is $28,750. The cost of attendance at the Denver campus is $34,702 and at the Colorado Springs campus that amount is $23,741. Tuition for graduate programs varies from $460 to $808 per credit hour. Online program tuition averages $12, 086.
Students who need assistance to pay for their degree programs begin by completing the FAFSA form. This application for the government assistance program is free to fill out. The program awards grants, loans and work-study opportunities to applicants based on family income. In addition, many schools including the University of Colorado use the information on the FAFSA to qualify students for other assistance. CU also has other scholarships and grants for which students must apply, and it is important to complete the FAFSA early so that the student will have an idea of how much help he will need.
Colorado has some grants and other assistance for students who want to go to college. The Colorado Student Grant and the Colorado Graduate Grant are two of these. The Colorado Opportunity Grant offers $62 per credit for qualified students. The TEACH Grant offers loan repayment for graduating teachers who agree to teach for a specified time in low-income areas or at-risk populations. Additionally, there are scholarships such as the Boettcher Award available based on academic merit.
The University of Colorado has scholarships and grants as well. Some of these are need-based while others are based on academic success. Some awards are made based on participation in certain activities or in study in specific programs or departments. The school offers athletic and music scholarships, for example. All these state and institutional awards can be found on the school website. Private individuals and organizations fund scholarships for individuals meeting certain criteria. So do some corporations. These opportunities may be located through an Internet scholarship search.
Individuals who apply all scholarships they won and still have student debt may consider applying for student loans which are low-interest loans that usually allow students to defer repayment until after graduation. Another good resource is a work-study program because these have the added benefit of permitting students to gain experience and build their resumes while earning money for school. It is important for any student who wants to attend The University of Colorado to check financial aid application deadlines to make certain they qualify for the help they need.