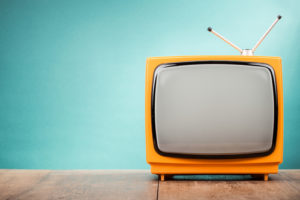 Psychology topics are a hot commodity in movies and television shows.
It makes sense, too, as psychology is a fascinating topic with a breadth and depth of content that can make for exciting plot lines.
When asking "What are the best TV shows about psychology?" it's important to take the answers with a grain of salt.
That's because creative license is sometimes taken for dramatic effect. For example, characters with a psychological disorder might exhibit behaviors that aren't consistent with the disorder. Likewise, psychologists might be presented as something they're not, like gun-wielding FBI agents or mind readers.
Nevertheless, many different TV shows have a psychological component to them, including the following ten shows.
Quick Synopsis: A young doctor (played by Freddie Highmore) is recruited to be part of the surgical team at an elite hospital. The doctor has autism, and Highmore has received critical praise for his portrayal of a person with an autism spectrum disorder.
Why You Should Watch: The skill with which Highmore portrays his autistic character is something to behold. It is highly accurate and offers a look at specific symptoms of the disorder, where previous movies and TV shows usually offered a broad-based examination of autism. Highmore undertook extensive research on autism and worked with an autism consultant to prepare himself for the character.
Primary Psychology Topics Explored: Autism
Quick Synopsis: Dr. Paul Weston (played by Gabriel Byrne), a clinical psychologist, sees patients with various mental disorders in his private practice. The show essentially centers around his weekly sessions with his clients.
Why You Should Watch: Each episode of the show highlights issues that psychologists face every day, like the development of the client-therapist relationship. While the therapeutic techniques portrayed in the show are a mishmash of various theoretical approaches, it still offers an interesting look at what psychoanalytic treatment might look like.
Primary Psychology Topics Explored: Mood disorders, personality disorders, suicide, LGBT issues
Quick Synopsis – With the help of a psychologist (played by Anna Torv), two FBI Agents, Holden Ford (played by Jonathan Groff) and Bill Tench (played by Holt McCallany) operate the Behavioral Science Unit at the FBI Academy. Their primary charge is to interview serial killers to develop a profile of how they think, to apply what they learn to help solve ongoing murder investigations.
Why You Should Watch: Rather than focusing on the heinous crimes committed by the offenders that Holden and Ford interview, the show instead examines the beginnings of criminal psychology. Additionally, the show offers a unique look at how psychologists came to develop a better understanding of criminal behavior and psychopathology.
Primary Psychology Topics Explored: Psychopathology, sexual fetishism, criminal psychology, forensic psychology
Quick Synopsis: The show follows a group of FBI profilers in the Behavioral Analysis Unit who investigate cases involving serial killers. To better understand why these killers behave the way they do, the agents create a psychological profile of each killer.
Why You Should Watch: Each killer that's profiled is diagnosed with a specific mental disorder. Characters in the show focus their attention on assessing and profiling the murderer, so psychological concepts are front and center in each episode.
Primary Psychology Topics Explored: Psychopathology, personality disorders, mood disorders
Quick Synopsis: Set in 1896, the show follows Dr. Laszlo Kreizler (played by Daniel Bruhl) and his associates, who investigate a series of astonishing murders of boy prostitutes in New York City. Dr. Kreizler is an alienist, a term formerly used to describe a psychiatrist or psychologist, which is a nod to the thought at the time that the mentally ill were alienated from their own true natures.
Why You Should Watch: The show offers a fascinating look at what criminal psychology might have looked like at the end of the 19th Century. Each main character also has their own struggles with mental health, abuse, discrimination, and other issues, and the show explores how these experiences have shaped who the characters have become.
Primary Psychology Topics Explored: Psychopathology, sexuality, gender roles, social psychology
Quick Synopsis: Serving as a prequel to the classic movie Psycho, Bates Motel is a modern retelling of the story, focused on Norman Bates' teenage years. While Norman is a nice, caring boy, indications begin to appear that his mental health is not good.
Why You Should Watch: Freddie Highmore (who also stars in The Good Doctor) won praise for his portrayal of Bates, who, as the series goes on, clearly suffers from dissociative identity disorder. From amnesiatic episodes to depersonalization to clear disruptions of normal functioning, Highmore plays the role of someone with multiple personalities very well.
Primary Psychology Topics Explored: Psychopathology, psychotic disorders, family dynamics, psychological treatments
Quick Synopsis: Dexter Morgan (played by Michael C. Hall) is both a serial killer and a forensic technician who specializes in blood spatter analysis while working for the Miami police. Dexter has a strict code regarding who he kills, and focuses killings on criminals who have slipped through the cracks of the justice system.
Why You Should Watch: The show is an interesting examination of human behavior. On the one hand, Dexter is a murderer with compromised morals, but throughout the show he shows a tremendous capacity for love, devotion, and care for the people in his life. In many situations, you find yourself taking his side, hoping he remains undiscovered as Miami's vigilante killer.
Primary Psychology Topics Explored: Psychosis, sociopathology, personality development, social psychology
Quick Synopsis: Tony Soprano (played by James Gandolfini) is a mobster in New Jersey who struggles to balance his life with his family and his duties to the mob. The stress he endures, which leads to frequent panic attacks, is explored in therapy sessions with his psychiatrist (played by Lorraine Bracco).
Why You Should Watch: Aside from being widely regarded as one of the best television shows of all time, the scenes in which Tony interacts with his psychiatrist are true gems. Though the discourse doesn't necessarily adhere to norms of therapy at all times, it's still an intriguing look at the therapist-patient relationship.
Primary Psychology Topics Explored: Anxiety disorders, personality development, psychological treatments
Quick Synopsis: Criminal psychologist Cal Lightman (played by Tim Roth) uses his expertise in body language and microexpression analysis to assist law enforcement in their investigations.
Why You Should Watch: The show is based loosely on the work of Dr. Paul Ekman, a psychologist and a pioneer in the field of facial expressions. More specifically, his work focused on the relationship between emotions and facial expressions. Dr. Ekman served as a paid consultant on the show, and while he points out that creative license is taken for dramatic purposes, the show nevertheless shines a light on how important psychology is to law enforcement investigations.
Primary Psychology Topics Explored: Criminal psychology, emotion, kinesics
Quick Synopsis: This reality show follows two people per episode, both of which have hoarding disorder. Psychologists and cleaning experts seek to help the individuals clean up their homes and learn skills that will help them more effectively deal with their disorder.
Why You Should Watch: Unlike the shows listed above, this show depicts real-life circumstances that are heartbreaking and often frustrating as well. You bear witness to hoarding behavior firsthand and see its effects on the individual's life and well-being as well as its effects on the individual's loved ones, and how difficult it can be to change one's behavior.
Primary Psychology Topics Explored: Hoarding disorder, anxiety disorders, obsessive-compulsive disorders, family dynamics
Sean Jackson
B.A. Social Studies Education | University of Wyoming
M.S. Counseling | University of Wyoming
B.S. Information Technology | University of Massachusetts
October 2019
More Psychology Articles of Interest: