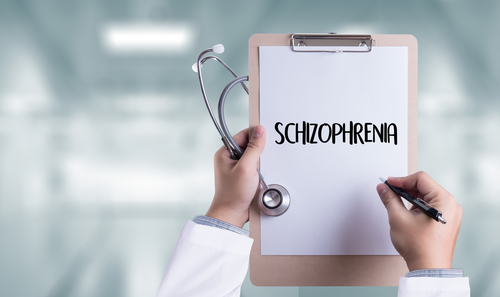 Famous People With Schizoaffective Disorder and Schizophrenia
Schizophrenia is a severe, chronic mental health disorder that affects the brain and behavior in about 1 percent of the general population. The diagnosis is a heritable trait that is passed down through DNA. Throughout history, this seriously debilitating disease has affected people of all walks of life. People with schizophrenia often report hearing voices, seeing things that are not really there and having delusional thoughts. They may believe other people are reading their minds, controlling their thoughts, or plotting to harm them or someone they love. Schizophrenics that do not receive treatment can become withdrawn or agitated as a result of their disease. In some cases, people with schizophrenia may not make sense and in some cases may even sit for hours without moving or talking (catatonic schizophrenia). At other times people with schizophrenia may appear to be perfectly "normal" until they express their delusional thoughts.
Schizophrenia affects millions of people from all walks of life. This disease affects the rich, the poor, men and women, and even the famous. There are even celebrities with schizophrenia. What famous person has schizophrenia? This list outlines 20 famous people with schizophrenia who battled the disease throughout their lifetimes. Some of these people are known to have battled the mental illness, while others may be more surprising. Medications and treatments can mitigate the affects of the disease and allow an individual to appear more "normal." In some cases these individuals were famous for what seemed to be eccentricities but, were in reality, symptoms of schizophrenia. Here are some celebs with schizophrenia.
Lionel Aldridge – 1941-1998
Professional Football Player
Age of Diagnosis: 33
Individual History: Lionel Aldridge was an All-Skyline tackle and co-captain of the Utah State Aggies. He was drafted in 1963 after a standout college career at Utah State. Lionel Aldridge was among the few rookies to start for coach Vince Lombardi. Aldridge, defensive end, enjoyed an 11-year career in the NFL playing for the Green Bay Packers and the San Diego Chargers. As a Green Bay Packers player, he played a role in three straight NFL Championships (1965-66-67) and in Green Bay Packers victories in Super Bowls I and II. Traded to the San Diego Chargers, Lionel Aldridge played two seasons in San Diego before retiring from professional football in 1973. Upon his retirement he worked as a sports analyst until being diagnosed in the late 1970's with paranoid schizophrenia — a sub-type of schizophrenia and the most common type. His diagnosis led to him becoming homeless and he eventually regained some sense of mental health. He became an advocate for the homeless and the mentally ill until his death in 1998. His advocacy work included serving as a board member for the Mental Health Association of Milwaukee and working as a speaker for the National Alliance on Mental Illness. Lionel Aldridge is one example of modern celebrities with schizophrenia.
Syd Barrett – 1946 – 2006
Musician and Founder of Pink Floyd
Age of Diagnosis: Unknown
Individual History: Syd Barrett is another example of famous people with psychosis. He was an English songwriter, guitarist and artist, most notably the founder of the rock band Pink Floyd. Barrett was the lead singer, guitarist and principal songwriter in the band's early years and is credited with naming the band. Barrett was excluded from Pink Floyd in April 1968 after David Gilmour took over as their new frontman. He left amidst stories of him having mental illness coupled with serious drug abuse. There were many reports that Barrett was schizophrenic, although he never publicly admitted this. He eventually suffered a severe burnout and cut out all social aspects of his life while remaining in constant isolation. With time Barrett stopped contributing to music and avoided conversation about his association with Pink Floyd. In 1978, when his money ran out, he moved back to Cambridge to live with his mother. He returned to live in London again in 1982, but lasted only a few weeks and soon returned to Cambridge for good. He lived with serious diabetes for several years, and died at his mother's home in Cambridge on in July of 2006 at the age of 60. The cause of death was pancreatic cancer.
Charles "Buddy" Bolden – 1877-1931
Jazz Music Pioneer
Age of Diagnosis: 30
Individual History: One of the most historic cases of famous schizophrenic people is Buddy Bolden. While there is a great deal of first hand oral history about Bolden, facts about his life continue to be lost amongst colorful myth. There have been stories saying that he was a barber by trade or that he published a scandal-sheet called the "Cricket." However, much of this has been refuted. What is known about him is that he is regarded by music contemporaries as a key figure in the development of a New Orleans style of rag-time music, or Jass, which later came to be known as jazz. He was referred to as King Bolden and a king of Jazz. His band was a top draw in New Orleans from about 1900 until 1907. He left no known recordings He was known for his very loud sound and constant improvisation. Bolden suffered an episode of "acute alcoholic psychosis" in 1907 at the age of 30. Upon further investigation of this diagnosis he was given the full diagnosis of dementia praecox (now known as schizophrenia). He was admitted to the Louisiana State Insane Asylum at Jackson, where he spent the rest of his life.
Eduard Einstein – 1910-1965
Son of Albert Einstein
Age of Diagnosis: 20
Individual History: Eduard Einstein was born in Zürich, Switzerland, the second son of famous physicist Albert Einstein and his first wife Mileva Marić. Albert Einstein and his family moved to Berlin in 1914 shortly after the parents separated.  Marić returned to Zürich, taking Eduard Einstein and his older brother Hans Albert with her. His father remarried in 1919 and in the 1930s emigrated to the United States under the threat of the German Nazi regime. Eduard Einstein was extremely intelligent and a successful student throughout his education. During his youth Eduard wanted to be a psychoanalyst but was began showing signs of schizophrenia by the age of 20. This led to him to be institutionalized several times. Eduard Einstein died in an asylum at age 55 and his family lineage has been used to raise public awareness of schizophrenia.
Zelda Fitzgerald – 1900-1948
Writer, Dancer, Artist, Wife of Writer F. Scott Fitzgerald
Age of Diagnosis: 30
Individual History: Zelda Fitzgerald is included on this list of famous people with schizophrenia, in large part due to her fame as the wife of the F. Scott Fitzgerald. F. Scott Fitzgerald is the author of The Great Gatsby. She was an American novelist, dancer, and socialite. She became iconic in the 1920s after being dubbed by her husband as "the first American Flapper." After the success of his first novel, This Side of Paradise (1920), the Fitzgeralds became celebrities. Zelda Fitzgerald was known to go into fits of paranoia, especially regarding her husband's alleged unfaithfulness. In 1930, she was diagnosed with schizophrenia at the age of 30. After years as the face of the Jazz Age, the Roaring Twenties, and the Lost Generation, Zelda Fitzgerald posthumously gained further celebrity with the publication of Nancy Milford's best-selling Zelda: A Biography in 1970. Milford's biography portrayed Zelda Fitzgerald as a victim of an overbearing husband, and she soon became a feminist icon.  In April 1930, Zelda Fitzgerald was admitted to a sanatorium in France where, after months of observation and treatment, she was diagnosed as a schizophrenic. She was initially admitted to a psychiatric hospital outside Paris, then later moved to a clinic in Switzerland. As her psychological symptoms progressed, she was moved to a psychiatric facility in Prangins on the shores of Lake Geneva. She was released in September 1931, and Zelda and F. Scott Fitzgerald returned to Montgomery, Alabama, where her father was dying. By February 1932, she had returned to living in a psychiatric clinic.
Peter Green – 1946 –
Guitarist and Founder of Fleetwood Mac
Age of Diagnosis: 31
Individual History: Peter Green, founder of Fleetwood Mac, is a British blues-rock guitarist. Fleetwood Mac is an American band. Peter Green played lead in Peter Bardens' band, Peter B's Looners, in 1966. After a three-month stint, he had the opportunity to fill in for Eric Clapton in John Mayall & the Bluesbreakers for three gigs. Upon Clapton's permanent departure not long after, he was hired full-time. He was inducted into the Rock and Roll Hall of Fame in 1998 for his work with the group. Peter Green has written such songs as "Albatross", "Black Magic Woman", "Oh Well" and "Man of the World." The songs have been recorded by artists such as Santana, Aerosmith, Status Quo, Black Crowes, Midge Ure, Tom Petty, Judas Priest and Gary Moore. Green's playing was noted for its idiomatic string bending and vibrato and "economy of style." Peter Green was ranked 38th in Rolling Stone's list of the "100 Greatest Guitarists of All Time." Along with a lifetime of success has come a lifetime of struggling with mental illness. Peter Green was eventually diagnosed with schizophrenia and spent time in psychiatric hospitals undergoing electroconvulsive therapy during the mid-1970s.
Darrell Hammond – 1955 –
Comedian and Saturday Night Live Actor
Age of Diagnosis: During Childhood
Individual History: There are also schizophrenic actors. Darrell Hammond is an American actor, stand-up comedian and impressionist. He was a Saturday Night Live cast member from 1995 to 2009, one of the longest-standing actors in the show. Darrell Hammond was a regular member of "The Not Ready For Prime Time Players Company" on Saturday Night Live from 1995 to 2009, the longest tenure of any cast member in the show's history. When he left the show at the age of 53 he was the oldest cast member in the show's history. Darrell Hammond made more SNL appearances than any other cast member and impersonated more than 107 celebrities, with Bill Clinton as his most frequent impression. On September 19, 2014, Darrell Hammond became the new announcer of SNL, replacing Don Pardo, who had died the month before. What is lesser known about the comedian is that he is on the list of famous people with schizophrenia. During an 2011 interview with CNN, Darrell Hammond revealed that his mother had brutally abused him throughout his childhood. Darrell Hammond stated that this trauma from abuse led to cutting, several hospitalizations due to psychiatric issues, and diagnoses that include bipolar disorder, schizophrenia, and borderline personality disorder. Hammond is among famous actors with schizophrenia.
Tom Harrell – 1946 –
Composer and Jazz Musician
Age of Diagnosis: In His 20's
Individual History: Tom Harrell is an American composer and arranger and a jazz trumpeter and flugelhornist. Harrell has won awards and grants, including multiple Trumpeter of the Year awards from Down Beat magazine, SESAC Jazz Award, Broadcast Music Incorporated Composers Award, and Prix Oscar du Jazz. He received a Grammy nomination for his big band album, Time's Mirror. Harrell's success is quite a story, given that he is a famous person with schizophrenia. His disability profoundly affects his life when off stage. He suffers from paranoid schizophrenia, which affects every aspect of his life. On stage he stands away from the microphone, off to the side, his head bowed and his hands clutching his trumpet. When called upon to play, he walks slowly to the microphone, head still lowered, raising it only to play. When finished, he bows his head and resumes his original place. He has been recorded on over 260 albums. He continues to compose, record and tour around the world.
John Hinckley, Jr. – 1955 –
Failed American Assassin
Age of Diagnosis: Unknown
Individual History: John Hinckley, Jr. was the man who attempted to assassinate U.S. President Ronald Reagan in 1981, making him one of the most infamous people with schizophrenia. He shot Reagan with a revolver as the president left the Hilton Hotel in Washington, D.C., after he addressed an AFL-CIO conference. The act was said to be the culmination of an effort to impress actress Jodie Foster. Reported to have been driven by an obsessional fixation on Foster, Hinckley's lawyer claimed he was schizophrenic and he had been diagnosed with schizoid personality disorder. Hinckley is a famous person with schizoid personality disorder. The disorder has many of the same symptoms as schizophrenia. Hinckley was found not guilty by reason of insanity, and remained under institutional psychiatric care since then. Public outcry over the verdict led to the Insanity Defense Reform Act of 1984. The Act altered the rules for consideration of mental illness of defendants in federal criminal court proceedings in the United States. Hinckley was confined at St. Elizabeth's Hospital in Washington, D.C. He was released from St Elizabeth's Hospital in Washington, D.C. in 2016.
Jack Kerouac – 1922-1969
Novelist and Poet
Age of Diagnosis: 21
Individual History: Jack Kerouac was a American novelist and poet. He's the author of the classic On the Road. Kerouac is recognized for his method of spontaneous prose. His writing covers a wide range of topics such as Catholic spirituality, jazz, promiscuity, Buddhism, drugs, poverty, and travel. He became somewhat of a quiet celebrity and, along with other "beats", became a founding member of the hippie movement. Kerouac spent a short time enlisted in the United States military. During his stint a Navy doctor diagnosed him with what was then called "dementia praecox," today known as schizophrenia. His enlistment lasted just 10 months and Kerouac left the military to start his career as one of the greatest writers of the Beat Generation. When he was discharged from his service the diagnosis was formally changed and noted that he might display some "schizoid tendencies." He died on October 20, 1969 from an internal hemorrhage caused by cirrhosis of the liver. It was the result of a lifetime of heavy drinking. Some say the drinking was a type of self-medication to stop hearing voices, which are often heard by most schizophrenics.
Veronica Lake – 1922-1973
Film Noir Actress
Age of Diagnosis: During Childhood
Individual History: Veronica Lake was a famous film noir actress in the 1940's. She was diagnosed with schizophrenia as a child. Veronica Lake was known for some dramatic and even violent outbursts in adulthood. She won acclaim for her role in Sullivan's Travels and for her femme fatale roles in noir films with Alan Ladd. Veronica Lake was also well known for her "peek-a-boo" hairstyle. By the late 1940's, her career began to decline largely due to her struggles with mental illness and alcoholism. Veronica Lake made only one film in the 1950s but appeared in several guest-starring roles on television. Veronica Lake returned to the screen in 1966 in the film Footsteps In the Snow, but the role did not revitalize her career. Veronica Lake died in July 1973 from hepatitis and acute kidney injury at the age of 50.
Mary Todd Lincoln – 1818 – 1882
Wife of Abraham Lincoln and First Lady of the United States
Age of Diagnosis: Unknown
Individual History: Mary Todd Lincoln, first lady, was the wife of America's 16th President Abraham Lincoln.  Abraham Lincoln was highly motivated to pursue his increasingly successful law career. Mary Todd Lincoln had the same fierce ambition for success. She was a member of a large, wealthy Kentucky family. She was well educated. Before she married Lincoln, Mary was courted by his long-time political opponent Stephen Douglas. She and Lincoln had four sons together, only one of whom outlived her. In February 1862 her son Willie died at the age of 11 years old. After his death Mary Todd Lincoln spent a considerable amount of money to pay for mediums and spiritualists to try and contact her dead son.  Mary Todd Lincoln supported her husband throughout his presidency. She witnessed his fatal shooting when they were together in the President's Box at Ford's Theatre on Tenth Street in Washington. The First Lady had a history of migraines, mental illness, mood swings, fierce temper, public outbursts throughout Lincoln's presidency, as well as excessive spending. Many historians and psychologists speculate that Mary suffered from bipolar disorder and/or schizophrenia.
Rufus May – 1968 –
Clinical Psychologist
Age of Diagnosis: 18
Individual History: An interesting inclusion on the list of famous people with schizophrenia is Rufus May, a British clinical psychologist. He is most widely known for using his own experiences as a psychiatric patient to promote alternative recovery approaches for those experiencing psychotic symptoms. Upon completion of his clinical psychology training, he disclosed that he had spent time in the hospital due to a diagnosis of schizophrenia. He was diagnosed with schizophrenia in 1986 at age 18 and was compulsorily detained in a psychiatric hospital on three occasions. What makes May so interesting is his personal understanding of psychotic experiences as a reaction to experiences of emotional loss and social isolation. In his teens he reports to have begun day dreaming intensely and became preoccupied with the worlds he was imagining. He also began to experience sleep serious deprivation. He developed ideas he was an apprentice spy for the British secret service. He also experienced messages from the radio and television. This eventually led to three admissions to Hackney Hospital within 14 months. After a year of receiving psychiatric drug treatment May decided to stop being involved with psychiatric services and stop taking the drugs he was being prescribed. He then used exercise, creative activities, social relationships and voluntary work to regain his wellbeing. He currently works as a clinical psychologist in an assertive outreach team in Bradford, England. He is actively involved in consumer recovery groups such as the Hearing Voices Network and the Bradford mental health discussion and campaign group, Evolving Minds.
John Nash – 1928 – 2015
American Mathematician
Age of Diagnosis: 31
Individual History: John Nash is an American mathematician working in differential geometry, game theory and partial differential equations. The nationally acclaimed Hollywood movie "A beautiful Mind" was made representing John Nash's life and was nominated for 8 Oscars. The movie was based on his mathematical genius and his struggles with Schizophrenia. He was often rejected by his classmates and would typically laugh it off with practical jokes and intellectual superiority. John Nash viewed everyday life as little more than distractions from his scientific work. John Nash's work has provided insight into the factors that govern chance and decision-making inside complex systems found in daily life. His theories are used in economics, computing, evolutionary biology, artificial intelligence, accounting, computer science, games of skill, politics and military theory. Serving as a Senior Research Mathematician at Princeton University during the latter part of his life, John Nash shared the 1994 Nobel Memorial Prize in Economic Sciences with game theorists Reinhard Selten and John Harsanyi. In 2015, he was awarded the Abel Prize for his work on nonlinear partial differential equations. John Nash was awarded the John von Neumann Theory Prize for his invention of non-cooperative equilibria, now called Nash equilibria. Between 1945 and 1996 he had published a total of 23 scientific studies. Nash's mental illness first began to manifest in the form of paranoia, his wife later describing his behavior as erratic. John Nash seemed to believe that all men who wore red ties were part of a communist conspiracy against him. He was admitted to McLean Hospital in April 1959, staying through May of the same year. There, John Nash was diagnosed with paranoid schizophrenia.
Ingo Schwichtenberg – 1965-1995
Drummer
Age of Diagnosis: Unknown
Individual History: One of the many sad tales of famous people with schizophrenia is the short life of Ingo Schwichtenberg. He was a German-born drummer and one of the founding members of German power metal band Helloween. Schwichtenberg was known throughout the international music community for his high-energy drumming and ear-to-ear smile. His driving rhythm and proficiency on the drums has been imitated by many power metal bands throughout the 1990s to present. Schwichtenberg was fired from the band in 1993 during the tour of the album Chameleon. The dismissal was reportedly due to Schwichtenberg's dependence on alcohol and drugs (most notably cocaine and hashish). Schwichtenberg also suffered from schizophrenia, and his refusal to take his medication would lead to bizarre episodes such as uncontrollable sobbing, which made it impossible for him to perform on stage. After his ejection from the band, Schwichtenberg slid further and further into his schizophrenic episodes, culminating in his suicide in 1995 by jumping in front of a subway train.
Skip Spence – 1946 – 1999
Musician and Singer Songwriter
Age of Diagnosis: 23
Individual History: Alexander Lee "Skip" Spence was a Canadian-born American musician and singer-songwriter. He began his career as a guitarist in an early line-up of Quicksilver Messenger Service, and was the drummer on Jefferson Airplane's debut album, Jefferson Airplane Takes Off. He was one of the co-founders of Moby Grape, and played guitar with the group until 1969. He released one solo album, Oar, and then withdrew from the music industry. His career was plagued by drug addiction and mental health problems. In the late 1960s, Spence became delusional after taking too much acid. He was found marching around his hotel room with an axe, bashing down doors and claiming he was the anti-Christ. At that point he was taken to Bellvue Hospital where he was formally diagnosed as schizophrenic. Spence died in 1999 from lung cancer, two days before his 53rd birthday.
Gene Tierney – 1920 – 1991
American Actress
Age of Diagnosis: Unknown
Individual History: Gene Eliza Tierney was an American film and stage actress. She was acclaimed as a great beauty and became established as a leading lady in a short period of time. Tierney was best known for her portrayal of the title character in the film Laura (1944). She was nominated for an Academy Award for Best Actress for her performance as Ellen Berent Harland in Leave Her to Heaven (1945). There were several difficult events in her personal life. She struggled for years with episodes of what was thought to be manic depression or schizophrenia. In 1943, she gave birth to a daughter who was deaf and mentally disabled, the result of a fan breaking out of rubella quarantine and infecting the pregnant Tierney while she volunteered at the Hollywood Canteen. In 1953, she suffered problems with concentration, which affected her film appearances. She consulted a psychiatrist and was admitted to Harkness Pavilion in New York. After being in New York, she went to The Institute of Living in Hartford, Connecticut. After some 27 shock treatments, intended to alleviate severe depression, Tierney fled the facility. She was caught and returned. She later became an outspoken opponent of shock treatment therapy, claiming it had destroyed significant portions of her memory. Tierney died of emphysema in 1991 in Houston.
Vincent van Gogh – 1853 – 1890
Artist
Age of Diagnosis: Unknown
Individual History: Vincent van Gogh was a famous artist with schizophrenia. Among the most famous schizophrenic people is world renowned artist Vincent van Gogh. Van Gogh was a Post-Impressionist Dutch painter, whose work had a far-reaching influence on 20th-century art. His work included portraits, self portraits, landscapes and still life of cypresses, wheat fields and sunflowers, and Starry Night. He was reported to have drawn as a child but did not paint until his late twenties. He completed many of his best-known works during the last two years of his life. In a short period of time, he produced more than 2,100 works of art, including 860 oil paintings and more than 1,300 watercolors, drawings, sketches and prints. The artist lived in a time when schizophrenia had not yet been identified as a disorder, but many medical professionals today believe Vincent van Gogh suffered from it. His unstable moods and a  eccentric personality led 150 doctors to hypothesize a posthumous diagnoses. Vincent van Gogh had recurring psychotic episodes in the last two years of his life, and at age 37, he committed suicide by shooting himself in the chest with a revolver.
Wesley Willis – 1963 – 2003
Singer Songwriter
Age of Diagnosis: 26
Individual History: Wesley Willis was a singer and songwriter as well as a visual artist, appearing on widely viewed shows on MTV and on The Howard Stern Show. In 1989, Willis began hearing what he called "demons" and was diagnosed as having paranoid schizophrenia. He was institutionalized for two months after his diagnosis. He often mentioned that his demons were named "Heartbreaker", "Nervewrecker", and "Meansucker". Willis is among the list of famous people with schizophrenia to use his symptoms and put them to his advantage. He called his psychotic episodes "hell rides", and alternatively, he declared rock and roll to be "the joy ride music". It was only after his diagnosis and honesty about his diagnosis and symptoms of schizophrenia that his career took flight. Willis gained a cult following that enjoyed his strange and comical lyrics, largely inspired by his disorder. He was diagnosed with chronic leukemia and died in 2003 at age 40.
Brian Wilson – 1942 –
Musician and Member of the Beach Boys
Age of Diagnosis: In His 30's
Individual History: Brian Wilson was born in 1942 and became an American musician, singer, songwriter, and record producer best known for being the co-founder of the Beach Boys. He formed the band in 1961 and had a long string of hits. Moving beyond the cheery harmonies and catchy hooks that characterized his early music, Brian Wilson elevated himself and the Beach Boys to the status of rock legends with the release of the acclaimed album Pet Sounds in 1966. He used unorthodox approaches to song composition and arrangement and was a master of recording techniques. He is widely acknowledged as one of the most innovative and influential creative forces in popular music by critics and musicians alike. His childhood was tumultuous which led to years of battling drug and alcohol abuse and mental illness. After his father died in 1973, his addiction and mental illness took a turn for the worse and he spent nearly two years secluded in the chauffeur's quarters of his home. He slept, abused alcohol, drugs (including heroin), overate, and exhibited self-destructive behavior. He attempted to drive his vehicle off a cliff, and at another time, demanded that he be pushed and buried into a grave he had dug in his backyard. During this period, his voice deteriorated significantly as a result of his mass consumption of cocaine and incessant chain smoking. Brian Wilson also admitted to having auditory hallucinations, meaning he hears voices, and has been diagnosed with schizophrenia. Wilson revived his career and released several solo albums in the 1990s. He was inducted into the Rock and Roll Hall of Fame in 1988. He was honored by the Kennedy Center in 2007 for lifetime contribution to the performing arts.
20 Famous People with Schizophrenia
Schizophrenia is a serious mental health diagnosis that can lead to a lifetime of suffering for the individual with the diagnosis, as well as those around them. While the disease is treatable with medication and mental health treatment, it is not curable. The causes of the disease are largely unknown, with studies pointing to a genetic predisposition. This list has shown that schizophrenia affects people from all walks of life. Fame and money are often not enough to take away the seriousness of the illness. While some of these people lived healthy, traditional lives, many did not. This disease is not discriminatory and affects even those with fame and fortune as you can tell by reading about these schizophrenic celebs.
About the Author
After earning a Bachelor of Arts in Psychology from Rutgers University and then a Master of Science in Clinical and Forensic Psychology from Drexel University, Kristen Fescoe began a career as a therapist at two prisons in Philadelphia. At the same time, she volunteered as a rape crisis counselor, also in Philadelphia. After a few years in the field, she accepted a teaching position at a local college where she currently teaches online psychology courses. Kristen began writing in college and still enjoys her work as a writer, editor, professor, and mother.