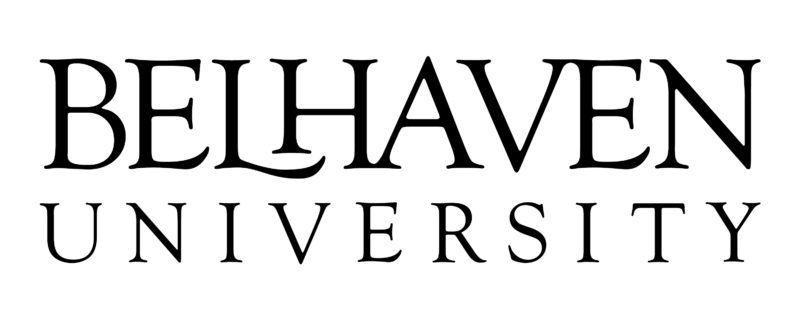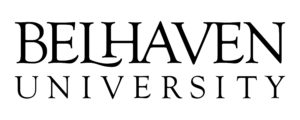 Four Flexible Psychology Degrees From Belhaven
Belhaven University appears in our ranking of the 30 Most Affordable Bachelor's in Applied Psychology Online.
At Preston Hall, the Division of Ministry & Human Services provides a 124-credit, four-year B.S. in Psychology where Belhaven University Blazers can apply behavioral theories during 16-week capstone practicum placements, such as Blair Batson Children's Hospital, Youth for Christ, and the Crisis Pregnancy Center. Chaired by Dr. Elizabeth Williford, the B.S. in Global Psychology builds a 124-credit, cross-cultural curriculum to study diverse behaviors with opportunities to travel from Australia to Amman, join Psi Chi, and engage in the Dr. Billy Kim International Center. Since 1996, the B.A. in Psychology with a Creative Arts Therapy Concentration has followed a 124-credit, NASAD-approved path toward Mississippi's ATR-BC certification with courses like Counseling Theory and Visual Arts. Fully online on Canvas, the 124-credit B.A. in Applied Psychology also offers 24/7 access to accelerated, eight-week courses with NC-SARA approval in three concentrations: Christian Ministries, Criminal Justice, or Human Services.
About Belhaven University
Belhaven University originated in 1883 when the McComb Female Institute merged with the Mississippi Synodical College to create the Belhaven College for Young Ladies. In 1894, President Lewis Fitzhugh acquired the former home of Colonel Jones S. Hamilton for its campus. Destroyed by fire in 1910, it was donated land by the First Presbyterian Church that Fall. In 1911, it became the Belhaven Collegiate & Industrial Institute. The next year, Belhaven notably started America's first all-female chemistry program. In 1915, the name was shortened to Belhaven College. In 1933, Belhaven began its beloved Singing Christmas Tree tradition. On March 28, 1946, it was given initial regional accreditation. In August 1954, the first men arrived on campus for coeducational liberal arts academics. In 1978, President Verne Kennedy renewed Belhaven's covenant with the Presbyterian Church USA. By 1996, the first master's program was created. In 2010, the Belhaven University title was adopted.
Endowed for $5.5 million, Belhaven University now employs 87 full-time and 551 part-time faculty serving 4,205 Blazers from 42 states plus 22 countries online, on its 42-acre Jackson campus, or at two adult centers with 30+ clubs like Loving Broken for 66 percent retention. In 2020, Belhaven earned two Mississippi Association of Colleges HEADWAE Excellence Awards. In 2018, BU accepted a Department of Defense ESGR Seven Seals Award. Belhaven University won a 2012 International Telly Award too. The U.S. News & World Report ranked Belhaven 47th in the South with the 192nd best online bachelor's education. On Niche, BU boasts America's 87th top arts school and 110th best dormitory housing. Money magazine named Belhaven University the 714th best value. Washington Monthly crowned BU the 383rd top master's institution. College Factual picked BU 55th for applied psychology degrees.
Belhaven University Accreditation Details
On December 7, 2017, the Southern Association of Colleges and Schools Commission on Colleges (SACSCOC) Board of Trustees voted to continue the Level V accreditation at Belhaven University through the next 2026-27 reaffirmation cycle under President Roger Parrott, Ph.D., who received a Madison County Business League CEO Award. Located 388 miles east via Interstate 20 in Decatur, Georgia, this esteemed 11-state Southeast Region accreditor is recognized by the Council on Higher Education Accreditation (CHEA) to review BU's three associate, 43 bachelor's, 25 master's, and two doctoral degrees. Further, the B.A. in Psychology with a Creative Arts Therapy Concentration has several courses accredited by the National Association of Schools of Art and Design (NASAD) through 2028-29.
Belhaven University Application Requirements
Enrollment at Belhaven University is classified as "moderately difficult" by Peterson's because 1,374 of the 2,324 Fall 2018 applicants were okayed for selective 59 percent acceptance. First-year Blazers pursuing Psychology Department majors must finish a qualifying high school curriculum or the GED. Taking four units of English plus three units of math, social science, and science is recommended. The Class of 2022 reported an average secondary GPA of 3.40. GPAs of 2.75 or better are eligible for test-optional admissions. Mid-range admitted ACT scores are 20-25. The middle 50th percentile have combined SAT scores of 930-1220. Dual Enrollment candidates need a minimum 21 ACT, 1070 SAT, or 65 Classic Learning Test (CLT) score. The Omega College only considers freshmen with 2.50 or higher GPAs. Transferring for a B.A./B.S. in Psychology will require at least 2.0 cumulative GPAs. More than 30 percent of undergrads transfer 12-90 credits from other accredited colleges. International students must also be fluent with a minimum 71 TOEFL iBT, 6.0 IELTS, 70 CAEL, or 380 SAT Reading score.
Belhaven University offers a convenient rolling admissions process with no regular deadlines. Current semester start dates are August 19th in Fall, January 13th in Spring, and May 26th in Summer. Applying 3-4 weeks before courses begin should be sufficient. Online B.A. in Applied Psychology cohorts can apply anytime to enter shorter eight-week sessions. Accordingly, submit the Belhaven Application online for $25. Have schools send official transcripts to 1500 Peachtree Street in Jackson, MS 39211. Forward standardized test scores using ACT code 2180 or SAT/TOEFL code 1055. Check off supplemental steps, such as the personal essay, recommendation, letter of good standing, interview, MMR immunization form, and notarized bank letter (if international). Contact (601) 968-5940 or admission@belhaven.edu with questions.
Tuition and Financial Aid
For 2020-21, Belhaven University will charge full-time B.A./B.S. in Psychology majors $13,325 by term or $26,650 annually. Traditional part-time study incurs $485 per credit. Undergrads pay the $375 student activity fee each year. Living at the Jackson campus' dorms like Helen White Hall adds $8,800 for yearly room and board. BU budgets $650 for textbooks and $1,000 for miscellaneous expenses. Annual bachelor's attendance averages $36,652 on-site and $30,852 if commuting. Online B.A. in Applied Psychology cohorts are billed $395 per credit. The active-duty military rate is $250 per credit. Veterans and military spouses pay $316 per online credit. Online learners also cover a $75 technology fee for each distance course.
According to the NCES College Navigator, the Financial Aid Office on Preston Hall's 1st Floor connects 100 percent of incoming full-time BU Blazers to assistance packages averaging $15,722 each for $3.47 million combined. University funds include the Phi Theta Kappa Scholarship, Residence Hall Grant, Discover Days Visit Scholarship, Marion Davis Ridgeway Scholarship, Elise Davis Endowed Scholarship, Need-Based Grant, Church Matching Grant, Presbyterian Scholarship, Athletic Award, Dual Enrollment Grant, Beall Memorial Scholarship, Classroom Leadership Scholarship, and Angie Thomas Scholarship. The Freshmen Academic Scholarship presents $15,000 each year to outstanding first-years with a minimum 30 ACT or 1390 SAT score. The Transfer Academic Scholarship provides up to $13,000 per year for on-campus undergrads with GPAs above 3.50. Federal resources, such as the Pell Grant or Supplemental Educational Opportunity Grant, require FAFSA applications coded 002397. Mississippians also utilize the Tuition Assistance Grant, Eminent Scholars Grant, Higher Education Legislative Plan for Needy Students, Horatio Alger Scholarship, Gear Up Scholarship, and more.
Continue exploring Belhaven University at the Psychology Department website.