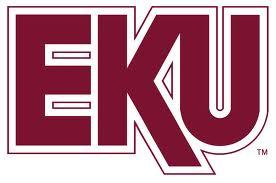 Eastern Kentucky University Degree Programs Available
Eastern Kentucky University appears in our ranking of the Top 25 Master's Degrees in Industrial and Organizational Psychology Online.
Students who desire a career in mental health or social services, as well as those who want a better understanding of human behavior, will benefit from the Bachelor of Science in Psychology program at Eastern Kentucky University. Students gain an understanding of problem-solving, critical thinking and the ability to provide principles not only professionally but also personally and organizationally. Students are able to collaborate with faculty on cutting-edge research while also participating in co-op programs or clinical practicums. The program is available both online and on campus. Concentrations include:
Brain & Cognitive Sciences
Child & Family Psychology
Developmental Disabilities/Autism Spectrum Disorders
Forensic Psychology
General
Psychiatric Rehabilitation
Psychology of the Workplace
Substance Abuse
The Master of Arts in Clinical Mental Health Counseling is a 60-hour program that prepares graduates to be a licensed professional counselor in Kentucky. Students are prepared to work with individuals, families, and communities to improve mental health in a clinical setting. They gain an understanding of dynamics that could lead to mental health challenges as well as methods that will help alleviate those dynamics in order to improve mental health.
The Master of Science in Industrial-Organizational Psychology is designed for those who are not interested in providing counseling or therapy but wish to work in business using psychological principles to improve organizations. Instruction includes tools used to diagnose and provide solutions for business problems. Students learn what motivates people to work and who the best performers may be in an organization or in a particular position. They develop skills that allow them to help managers make better workplaces and develop appropriate training. They are also provided information on assessment tools used to diagnose workplace issues.
About Eastern Kentucky University
Founded as Central University in 1874 after a split in the Presbyterian Church, Eastern Kentucky University began as a small private college in Richmond. The school's curriculum was based on southern values with students from local elite families who were members of the Confederacy. However, in 1901, Central University merged with Centre College which had been operated by the northern synod of the church.
Walters Collegiate Institute began using the campus buildings, named for one of Central University's benefactors. Initially, the institute was a men's preparatory school but, by 1906, educational reform was sweeping the country. The Kentucky legislature hoped to establish two normal schools, one in the east and one in the west in order to train teachers. To meet that goal, Walters Collegiate Institute transferred their buildings and land to Eastern Kentucky Normal School. Although the school was financially unstable, enrollment continued to grow and new buildings were constructed in 1909.
The Great Depression led to a 50 percent drop in state appropriations and, in an effort to remain open, the school took advantage of federal New Deal programs. World War II led to another drop in enrollment but the school remained open due to a Women's Auxiliary Corps and army specialized training unit. Enrollment increased tremendously after the war as soldiers returned from service and took advantage of the GI Bill.
In 1966, the school became Eastern Kentucky University. Today, the school is a regional, coeducational public institution that offers general and liberal arts programs along with pre-professional and professional training. The school is located in the heart of Kentucky in the county seat of Madison County.
Eastern Kentucky University Accreditation Details
Eastern Kentucky University is accredited by the Southern Association of Schools and Colleges – Commission on Colleges. Accreditation is a peer-review program that qualifies students to apply for federal financial aid. Through periodic reviews, the Association confirms that programs provided are of the highest quality and the school agrees to address any areas that are identified as needing improvement. Specific programs at the school are accredited by the following agencies:
Accreditation Commission for Education in Nursing
Accreditation Council for Cooperative Education
Accreditation Council for Education in Nutrition and Dietetics
Accreditation Council for Occupational Therapy Education
American Academy of Forensic Sciences
American Association of Family & Consumer Sciences
American Bar Association
American Chemical Society
American Council for Construction Education
American Speech-Language-Hearing Association
Association of Technology, Management, and Applied Engineering
Association to Advance Collegiate Schools of Business – International
Commission on Accreditation of Allied Health Education Programs – Joint Review Committee on Educational Programs for EMT Paramedic
Commission on Accreditation of Athletic Training Education
Commission on Collegiate Nursing Education
Commission on Health Informatics and Information Management Education
Computing Accreditation Commission of ABET
Council for Accreditation of Counseling and Related Educational Programs
Council for the Accreditation of Educator Preparation
Council on Education for Public Health
Council on Education of the Deaf
Council on Social Work Education
Federal Aviation Administration
International Association of Counseling Services
International Fire Service Accreditation Congress
Master's in Psychology and Counseling Accreditation Council
National Accrediting Agency for Clinical Laboratory Services
National Association for the Education of Young Children
National Association of Schools of Music
National Association of School Psychologists
National Environmental Health Science and Protection Accreditation Council
National Recreation and Park Administration
Network of Schools of Public Policy, Affairs, and Administration
Professional Golfers Association of America
Public Relations Society of America
Eastern Kentucky University Application Requirements
Applicants for the Master of Arts in Mental Health or the Master of Education in School Counseling should complete an application. They must provide official transcripts from all colleges and universities attended, one of which must display the conferring of a bachelor's degree or higher. Students with an undergraduate GPA of 3.0 or higher do not need to submit to an entrance examination.
In order to be admitted to the Master of Arts in Industry and Organization Psychology, students should hold a degree in psychology or completed at least five undergraduate psychology courses which should include general psychology, statistics, and experimental psychology. They must have a minimum overall GPA of 2.5 and have clear admission to a graduate program. Applicants must also score a 149 verbal and 144 quantitative on the GRE.
Eastern Kentucky University Tuition and Financial Aid
Undergraduate full-time tuition is $4,498 for residents and $9,387 for non-residents. Part-time tuition is $375 per credit hour for residents and $782.25 for non-residents. Graduate tuition is $650 per credit hour for residents and non-resident is $825 per credit hour.
Online tuition varies from $409 to $480 per credit hour for bachelor's degrees and between $610and $662 per credit hour for master's degrees.
All students are asked to complete the Free Application for Federal Student Aid (FAFSA) regardless of income. Financial aid is provided on both a need and merit basis. Students may be offered grants and scholarships which are gift aid. On campus, students may be offered work-study programs. Loans may also be part of financial aid packets. The University also accepts employer and military benefits.
Eastern Kentucky University has spent more than a century providing students with an outstanding education. Their online formats provide flexibility so that students who have work, family or social obligations are able to achieve their higher education goals. The Center for Student Accessibility at Eastern Kentucky University offers a wide range of programs designed to help students who may have learning difficulties so that they may also succeed in the college setting.