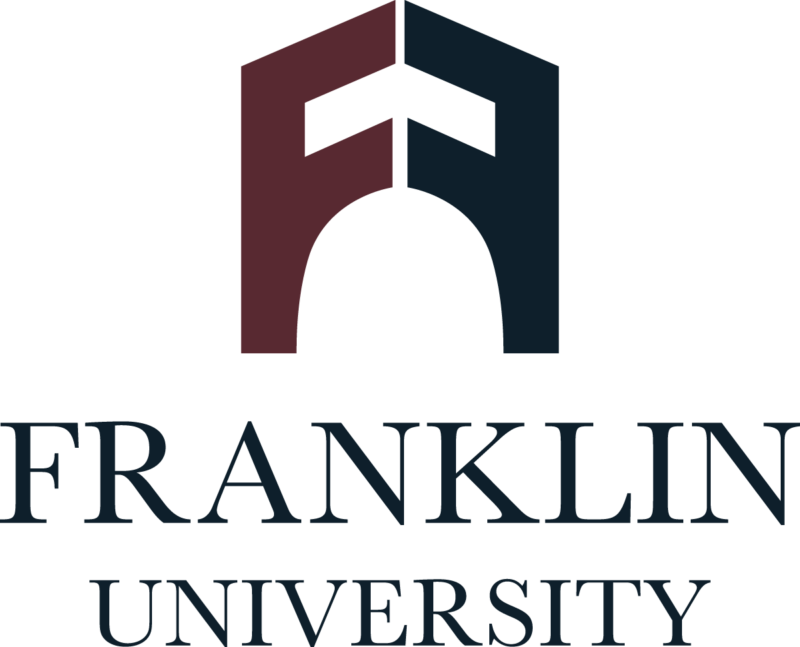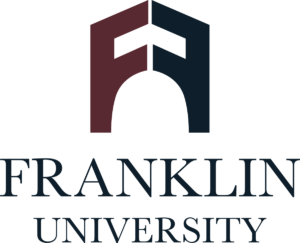 Counseling and Psychology Degrees at Franklin University
Franklin University appears in our ranking of the Top 25 Master's Degrees in Industrial and Organizational Psychology Online.
The Bureau of Labor Statistics indicates that positions for psychologists and counselors are expected to grow by 14 percent over the next ten years. Much of this is due to demand for such services in schools, hospitals, and even businesses. The average psychologist earns more than $79,000 per year while the average counselor earns almost $45,000 per year. In order to obtain positions in the counseling or psychology field, most employers require college-level education. Franklin University offers both an undergraduate and graduate degree in psychology.
The Bachelor of Science in Psychology at Franklin University is designed for those who wish to contribute to the long-term success of individuals, communities, and organizations. The program provides an understanding of human behavior and what motivates people to do what they do. Instruction is provided in mental health and human services as well as business and organizational management. Students gain an understanding of marketing and advertising, criminal justice and education. The program includes 10 foundation courses that provide a solid understanding of the field of psychology. Students are provided information on social psychology, biological processes as they relate to psychology, social influences on development and basic skills necessary to use scientific methods to study human behavior. The program is available online.
The Master of Science in Business Psychology is designed for those who wish to understand and influence consumer behavior. The program provides students with the tools to motivate behavior, resolve managerial issues and use the latest in neuroscience and psychological research to help their organization succeed. Students learn traditional business and psychology disciplines but in ways that are not traditional. The program focuses on the qualitative and human aspects of marketing, economics, finance, management, and human resources. The degree combines business and psychology, exposing students to unique fields such as NeuroFinance and NeuroMarketing. They gain an understanding of why people make the decisions they do and what parts of the brain are used in making those decisions. Students can complete the degree in as little as 14 months and the program is offered completely online.
About Franklin University
Franklin University was founded in 1902 as the YMCA School of Commerce in partnership with the Columbus YMCA. In 1933, the school name changed to Franklin University, continuing to partner with the YMCA, offering classes with flexible formats designed for adults. The partnership continued until 1964 when the YMCA and Franklin Institute amicably separated.
In 2006, the school was named a "Best Buy" by GetEducated.com and, in 2008, earned its first Top Military-Friendly College & Universities honor. The University continues to offer flexible programs that allow graduating high school seniors, working adults, members of the military and international students the opportunity to achieve their higher education goals.
Franklin University Accreditation Details
Franklin University is regionally accredited by the Higher Learning Commission. Regional accreditation means that the school offers programs that meet or exceed the criteria set forth by the Commission that indicates excellence in education. Franklin University undergoes periodic review to confirm they continue to offer high-quality programs and agrees to address any areas that are determined as needing improvement.
The Council for Business Education accredits business programs at the University and the Commission on Collegiate Nursing Education accredits nursing programs at the school.
Franklin University Application Requirements
Undergraduate applicants must complete an online application and provide official high school transcripts. The application process takes only about 20 minutes and all applications are processed within 48 hours. Applications are accepted throughout the year. More than 90 percent of all students at Franklin University are transfer students. Those with 24 or fewer credits must submit official transcripts from all colleges and universities attended as well as official high school transcripts. If the applicant has 24 or more credits, only official college transcripts must be submitted.
In order to apply for the Master of Science in Business Psychology, applicants must hold a bachelor's degree or higher from a regionally accredited college or university. They must have a cumulative undergraduate GPA of 2.75 or must provide official GRE or GMAT scores. A current resume and references are also required. The applicant's work history, references, and some personal characteristics may be considered if they do not have a qualifying GPA or graduate test score.
Franklin University Tuition and Financial Aid
Tuition for the Bachelor of Science in Psychology is $526 per credit hour. Current service members pay $250 per credit hour. Tuition for the Master of Science in Business Psychology is $670 per credit hour.
Franklin University awards almost $13 million in student aid each year and more than half the students attending receive a financial aid package. Collegeboard.org reports that Franklin University's tuition is approximately 53 percent less than the national average. Financial aid is available through federal and state organizations, including grants and loans. Students may also qualify for scholarships that may be either need- or merit-based. Scholarships may be available for members of the military, their spouses and children while others may be available to members of certain groups, religions or charitable organizations.
Students may be offered loans as part of the financial aid package. All students who accept loans must undergo entrance and exit counseling through the US Department of Education to be sure they understand the repayment requirements. Parent loans and private loans are also available to help cover the cost of education. In order to qualify for any financial aid, students must complete the Free Application for Federal Student Aid (FAFSA). The FAFSA must be renewed on an annual basis. All students should complete the FAFSA as some assistance is based on merit and not on need.
For more than 115 years, Franklin University has provided flexible class schedules in order to allow those who may have obstacles that prevent them from attending traditional college classes. Franklin is dedicated to making a college degree possible for everyone and is proud of their high-quality education. Programs at Franklin University are designed for the real world and prepare students for leadership roles in their chosen field of study. Franklin University allows students to earn a college degree using tools that are specifically designed with their success in mind, tools they will use not only in school but throughout their lifetime.