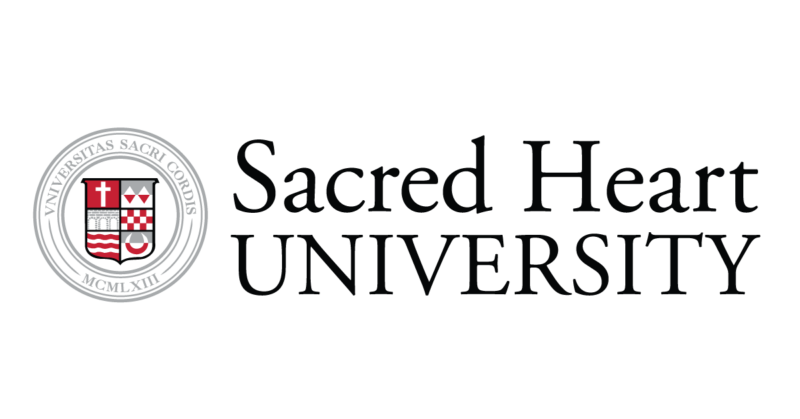 Psychology/Counseling Degrees Offered at Sacred Heart University
Sacred Heart University appears in our ranking of the Top 25 Master's Degrees in Industrial and Organizational Psychology Online.
Students who are interested in being a counselor or psychologist can find a variety of counseling and psychology degrees available at Sacred Heart University.
The first is the Master's in Industrial/Organizational Psychology, which focuses on helping organizations increase employee satisfaction using more psychological approaches. This program allows students to complete their degree in just one year, and evening classes are available. Students can participate in real projects and learn from instructors who are part of the field.
The Master's in Applied Psychology is also available and teaches students how human behaviors can solve practical problems. It's an eight-week course that allows students to accelerate their degree completion and finish the program in about one year. Students can take two classes per session using the evening hybrid program, which is a mixture of on-campus and online classes. A 12-credit certificate is also available in two different specialty areas, which can later be applied to this Master's degree program. Students can also find three tracks, including community psychology, industrial/organizational psychology, and general psychology.
Those who are not ready for a Master's degree can also find a Bachelor's degree in Psychology. Students have access to courses about conducting research, psychological counseling, drugs and behavior, abnormal psychology, and much more. Once students earn their Bachelor degree, they can also be part of the Accelerated Bachelor-Master degree in Public Health.
Currently, there are no doctoral degrees available for Psychology or Counseling programs.
About Sacred Heart University
The Most Reverend Walter Curtis founded Sacred Heart University in 1963 so that everyone in the region could get a faith-based higher education regardless of their religion, race, sex, and creed. Bishop Curtis announced that the college would be opened and the name would be Sacred Heart at the end of 1962.
The college started with just a handful of students (less than 200) and has risen to 8,950 full- and part-time undergraduate/graduate students that it has today. Sacred Heart is now known as the second-largest Catholic college in New England and a fast-growing Catholic university.
In 1990, the college started accepting students who wanted to live on campus. Now, it has 12 residential areas, and almost 92 percent of all first-year students and 57 percent of undergraduates reside in housing at the university.
Sacred Heart University has also recently added new degree programs and offers over 80 graduate, undergraduate, certificate, and doctoral programs at its primary campus in Fairfield Connecticut. There are a total of two schools and six colleges that make up the university, including the School of Communication, College of Health Professionals, and St. Vincent's College, to name a few.
Sacred Heart University Accreditation Details
The NECHE (New England Commission of Higher Education) accredits Sacred Heart University. This means that the institution has met or exceeded the criteria to become accredited by the accrediting agency. These colleges and universities make available the right resources to ensure that it can achieve the purposes stated in its educational programs. The school can also show proof that it can continue to do this for the future.
Accreditation through the NECHE isn't partial and applies to the entire institution. Therefore, the Commission cannot guarantee that every program and course offered are accredited. It also cannot guarantee the competence of the graduates. Instead, it offers a reasonable assurance that the opportunities available are of high quality.
Many programs are also approved by the State of Connecticut, have specialty accreditation or are accredited by national professional organizations. However, the fields of psychology and counseling do not have any special accreditation.
Sacred Heart University Application Requirements
The application requirements for the Master's in I/O Psychology are simple. Students must pay the non-refundable application fee and fill out the online graduate application form. They must have official transcripts from all the universities and colleges attended, as well as two letters of recommendation. They must also have a Bachelor of Arts/Science degree from an accredited four-year school and pass with a 3.0 GPA. An essay is also required.
The Master's in Applied Psychology requires students to have a Bachelor's degree from a university/college that is accredited. The student must also supply transcripts from all colleges/universities attended. He or she must also have a GPA of 3.0, two letters of recommendation, and a statement of professional goals as to why they want to pursue a Master's degree.
Students who want a Bachelor's degree majoring in Psychology need to fill out the online application and pay the fee. Students must enroll in and complete all the general/core educational requirements, and many courses must be completed before the first course in the Psychology major can be taken.
Tuition and Financial Aid
Tuition rates at Sacred Heart University are comparable to other universities. Full-time undergraduate students can expect to pay $21,400 per semester with up to 18 credits. If students want to take more credits each semester, it is $1,175 per credit. Winter/Summer/Late Spring classes are billed at the part-time rate of $625 per credit with a registration fee of $115. There are also program and course fees. Mandatory fees include Athletic/recreation fees of $135 per semester and health insurance, which costs $2,277 for the year. A psychology research fee of $105 per course is also required.
Other fees and plans are available, including meal plans and housing for both undergraduate and graduate students.
Full-time graduate students can expect to pay $880 per credit for the Master of Science Applied Psychology program and $810 per credit for the Master of Science Industrial/Organizational Psychology program. Mandatory fees are also required, including library fees, registration fees, and graduate student fees.
Financial aid is available to those who require it. Students who wish to get financial assistance must be a US citizen or permanent resident with documented proof of their status. They must be admitted to a degree program and must complete the FAFSA form. Sacred Heart University offers a variety of financial aid opportunities, including grants, scholarships, and loans.