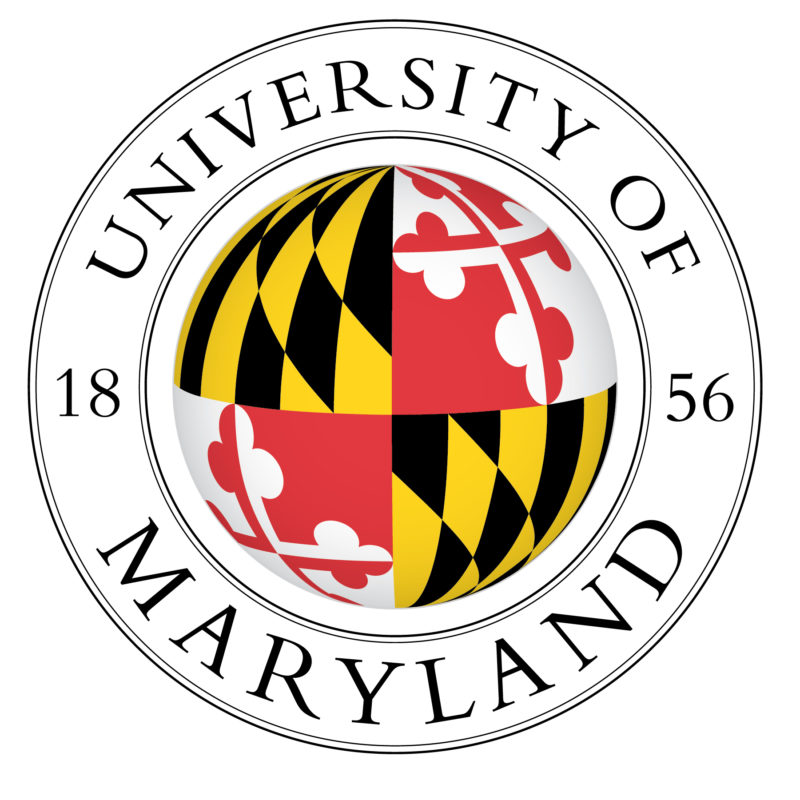 Counseling and Psychology Programs Available at the University of Maryland
The University of Maryland appears in our ranking of the Top 25 Master's Degrees in Industrial and Organizational Psychology Online.
The Department of Psychology at the University of Maryland offers degree programs in both psychology and counseling. Students have the chance to work in the on-site counseling center, which provides help to patients. Psi Chi Honors Society is an honors club designed for psychology majors. It allows them to talk about their career options and meet with alumni as well as take field trips. The Multicultural Association of Psychology Students (MAPS) offers opportunities and resources for psychology majors too.
Undergrads in the psychology Bachelor of Arts program take 35 credits of required classes. They need to maintain a C average in all of those classes. Research Methods in Psychology, Social, Developmental and Organizational Sciences and Mental Health and Interventions are among those required courses. To earn a Bachelor of Science, the university asks that students take more statistics, research, math and science classes. Most students will declare a major in psychology in their sophomore years. The university only allows a limited number of students to enter the full psychology program as a freshman.
A Master of Professional Science (MPS) is available from the university in either organizational sciences or clinical psychological sciences. The clinical program features five terms of classes and includes Culture and Diversity in Mental Health, Research Methods in Clinical Psychology and Basic Foundations of Clinical Interventions. In the organizational sciences program, students study industrial and organizational psychology. It pairs incoming students with a mentor who will offer guidance as they work on their degrees. This program features hybrid courses that work around the schedules of students and allows them to do some work from home.
A counseling psychology program is also available but only accepts 10 new students each year. Students can conduct research projects and experiments in on-campus labs and work with their professors. They have the chance to study unique subjects such as positive thinking, social justice, and gender studies. The University of Maryland also offers a doctoral psychology program, which includes concentrations in counseling psychology, clinical psychology, developmental psychology, cognitive and neural systems and social, decision and organizational sciences.
About the University of Maryland
The University of Maryland is a public university in College Park, Maryland. Established in 1856 as the Maryland Agriculture College, it initially offered just a handful of programs. As the curriculum expanded, the college decided to change its name to Maryland State College to show that students could study more than just those original subjects. It would use this name from 1916 to 1920 before becoming the University of Maryland. The official name of the university is the University of Maryland, College Park, which shows that it is different from the other campuses that make up the university system. Also called UMD and Maryland, it caters to students from Maryland, Washington DC and surrounding areas but also accepts students from other states and countries. Maryland now ranks as one of the top 100 colleges in the United States and as one of the top schools in the world.
University of Maryland Accreditation Details
Though UMD has regional accreditation from the Middle States Commission on Higher Education (MSCHE), it received a warning from that organization in 2019 that it was in danger of losing its accreditation. This occurred after a review of the university's policies and a look at a football player who passed away during training. This accreditation currently allows Maryland to use federal financial aid in its financial aid packages and to grant transfer credits to students. The university also has accreditation from the Commission on Accreditation for Marriage and Family Therapy Education (CAMFTE) from the American Association for Marriage and Family Therapy (AAMFT) and from the American Psychological Association (APA).
University of Maryland Application Requirements
UMD asks that all future freshmen apply via the Coalition Application. It does not accept applications sent in through other means. Students will need to answer the essay questions on that application and report their grades and test scores. They have a few weeks to submit their official transcripts and scores too. UMD has an early action deadline of November first but gives students until the first of May to decide whether they will attend. It will begin accepting students off the waitlist after this date.
The application deadline for psychology graduate students is the first of March for clinical majors and March 15 for organizational sciences majors. Students can access the application near the middle of August. They will need a minimum GPA of 3.0 and a bachelor's degree, both of which they will show on their transcripts. The clinical program asks for two letters of recommendation, a resume, and a personal essay. That essay gives students up to 500 words to talk about their psychology and professional experiences. In the organizational science programs, prospective students need to interview with both a former graduate of the program and a representative from the department.
Tuition and Financial Aid
Freshmen and other undergrads attending UMD pay $8,824 each year as a Maryland resident. Students from outside of this state pay $36,891 per year. Part-time UMD students pay $367 per credit hour as a resident and $1,456 per credit hour as a nonresident. Full-time students must also pay a room and board fee unless they live with their parents, which is $12,515 per year. Through the Free Application for Federal Student Aid (FAFSA), students can view what they qualify for in terms of financial aid. UMD undergrads receive university scholarships and grants but can also qualify for federal loans and state grants. Many students will also work part-time through the federal work-study program.
UMD graduate students pay $731 per credit hour unless they take any hybrid courses. When they take those classes, their rates will increase by $100 each semester. Though some of the programs do not offer scholarships or assistantships, students can get funding through fellowships and other types of awards. UMD also offers travel grants that cover some of the costs students face when they attend conferences. Positions are available for students that allow them to work as research assistants and technicians, but they need to apply for those positions. Graduate and doctoral students can also use the FAFSA to get student loans when they attend a psychology or counseling program at the University of Maryland.