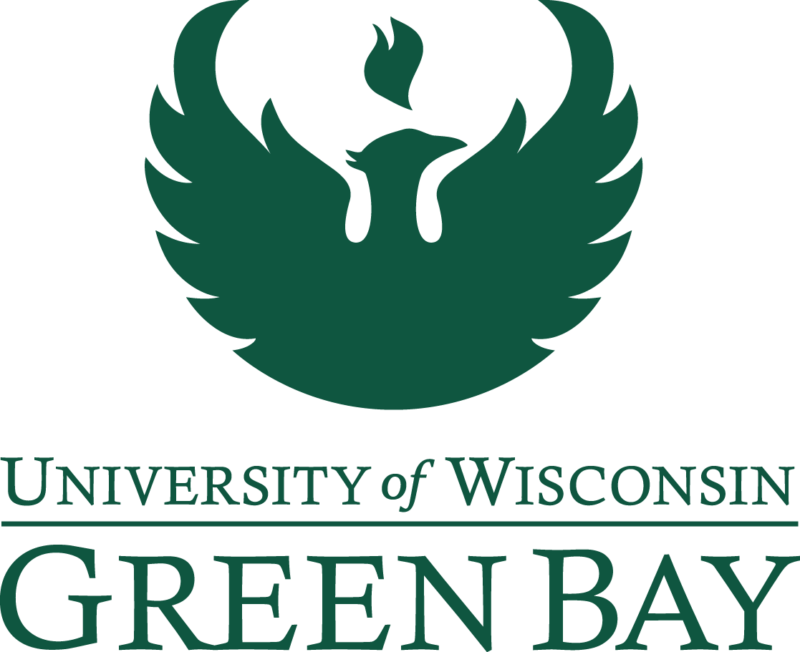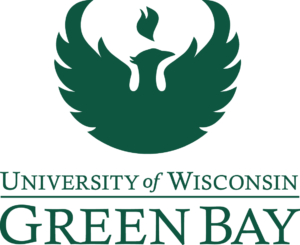 Three Top-Notch UWGB Degrees for Studying Psychology
The University of Wisconsin-Green Bay appears in our ranking of the 30 Most Affordable Bachelor's in Applied Psychology Online.
Online on Canvas or face-to-face at Cofrin Hall, the College of Arts, Humanities & Social Sciences delivers a B.S. in Psychology for University of Wisconsin-Green Bay Phoenix to learn how the mind influences people's behaviors. Chaired by Dr. Jenell Holstead, the 120-credit, HLC-accredited curriculum splits into four specializations: Brain Behavior & Health, Mental Health, Human Development, or General Psychology. Undergrads may also access the Psych Success Center, join Psi Chi, find 100-hour internships like Camp Lloyd, and semester in New Zealand. Starting Fall 2020, students can continue into the M.S. in Sport, Exercise, and Performance Psychology to become Certified Mental Performance Consultants (CMPC). Directed by Dr. Jana Fogaca, this 39-credit, thesis-optional program will blend courses like Psychology of Sport Injury with internships at Bellin Health, Aurora BayCare, the Green Bay Packers, and more. There's also a 36-credit M.S. in Health and Wellness Management available online.
About University of Wisconsin-Green Bay
The University of Wisconsin-Green Bay originated in 1958 when Governor Gaylord Nelson opened a UW Extension Center in Green Bay to train an inaugural class of 345 coeds. In 1961, the UW System invested $1.3 million to build a classroom building on Decker Ave. On September 2, 1965, Governor Warren Knowles signed legislation to authorize four-year education here. In 1969, the University of Wisconsin-Green Bay moved from Decker Center to its current campus. Three years later, UW-Green Bay earned initial accreditation from the Higher Learning Commission. In 1978, UWGB acquired the adjacent Lambeau Cottage once owned by the Green Bay Packers legend. On January 15, 1993, UWGB unveiled its 2,021-seat Weidner Center for Performing Arts. In 1994, UW-Green Bay joined the Horizon League for NCAA Division I athletics. By 2016, the College of Arts, Humanities & Social Sciences was founded. In 2018, the University of Wisconsin-Green Bay took over Marinette, Sheboygan, and Manitowoc branches.
Endowed for $28.69 million, the University of Wisconsin-Green Bay now employs 153 faculty inspiring 6,830 undergrad and 421 post-grad Phoenix from 25 countries online, on its 700-acre Lake Michigan campus, or at three regional sites with 100+ organizations like the Get Psyched Book Club. In 2014, UWGB won the John & Meredith Rose Business Recognition Award. In 2017, Green Bay earned its third AASHE Silver Star Award for Sustainability. The University of Wisconsin-Green Bay had the 2019 RWHC Monato Rural Health Prize recipient too. The U.S. News & World Report ranked UWGB the 95th best Midwest school and 39th top social mobility performer. On Niche, UWGB boasts America's 175th best dorms and 444th most conservative students. College Factual crowned the University of Wisconsin-Green Bay the 247th top value. Sierra magazine named Green Bay the 91st coolest school.
University of Wisconsin-Green Bay Accreditation Details
On February 20, 2018, the Higher Learning Commission on North Central Association (HLC-NCA) sent the University of Wisconsin-Green Bay an updated Institutional Status Report that extended the Level V accreditation through 2021-22 under Chancellor Gary L. Miller, Ph.D. Located 206 miles south via Interstate 43 in Chicago, Illinois, this humongous 19-state Heartland Region accreditor is recognized by the U.S. Education Department to evaluate UWGB's two associate, 43 master's, and nine graduate degrees. Further, UW-Green Bay is approved by the Wisconsin Department of Public Instruction (DPI).
University of Wisconsin-Green Bay Application Requirements
Enrollment at the University of Wisconsin-Green Bay is classified "moderately difficult" by Peterson's though 1,966 of the 2,126 Fall 2018 applicants were chosen for 92 percent acceptance. First-year Phoenix pursuing the B.S. in Psychology must exceed the college-prep standards or earn a GED. High school curricula must include four credits of English plus three credits each of science, math, and social studies. The Class of 2022 reported an average secondary GPA of 3.33. The middle 50th percentile had SAT scores of 1040-1210. Mid-range ACT scores were 20-25. Psychology Department transfers must have completed at least one full-time semester with collegiate GPAs above 2.5. The Office of Graduate Studies mandates bachelor's completion in any field with a 3.0 or higher GPA. Lower GPAs are only considered on probationary terms. The M.S. in Health and Wellness Management lists six prerequisites, including Introductory Psychology. International students need at least 71 TOEFL iBT, 6.0 IELTS, or 73 MTELP scores.
The University of Wisconsin-Green Bay conveniently has rolling admission. Final B.S. in Psychology deadlines are August 24th for Fall, January 20th for Spring, and July 5th for Summer. Non-U.S. residents must file before July 1st or December 1st. The M.S. in Sport, Exercise, and Performance Psychology closes on June 1st. Prospective M.S. in Health and Wellness Management cohorts apply until two weeks before start dates. Accordingly, complete the UW System Application online for $50 ($56 if graduate). Send official transcripts to 2420 Nicolet Drive in Green Bay, WI 54311. Forward standardized tests using SAT/TOEFL code 1859 or ACT code 4688. Fulfill checklist requirements, such as the two recommendations, financial support statement, resume or CV, and 1,000-word essay. Contact (920) 465-2000 or uwgb@uwgb.edu with questions.
Tuition and Financial Aid
For 2019-20, the University of Wisconsin-Green Bay is charging in-state B.S. in Psychology majors $328 per credit. Non-resident undergrad tuition is $670 per credit. Minnesota residents pay $379 per credit. The Midwest Student Exchange discounts the price to $459 per credit. Online Psychology Department courses incur a $25 distance education fee per credit. New freshmen cover a one-time $212 orientation fee. Room and board for campus dorms like Roy Downham Hall adds $7,306 per year. UWGB budgets $800 for books and $3,350 for personal expenses. Annual bachelor's attendance averages $19,334 in-state and $27,184 out-of-state. The M.S. in Health and Wellness Management bills everyone $740 per credit. The M.S. in Sport, Exercise, and Performance Psychology is priced $850 per credit.
According to the NCES College Navigator, the Office of Financial Aid in Student Services Center Room 1209 helps 86 percent of new full-time UWGB Phoenix enroll with assistance averaging $5,185 each for $3.05 million combined. Institutional funds include the Matter Memorial Scholarship, KaNisha Flemming Memorial Scholarship, Phuture Phoenix Scholarship, Anne Kok Scholarship, Arendt Family Scholarship, Karen Dalke Memorial Scholarship, Harris Family Scholarship, Phi Kappa Phi Scholarship, Wochinske Scholarship, Patricia Hoppe Memorial Scholarship, Connie Brick Memorial Scholarship, and Arnold Lelis Scholarship. The Freshman Merit Scholarship has a February 15th deadline for high school grads with minimum 23 ACT or 1130 SAT scores. The Legacy Scholarship supports freshmen and transfers related to UW-Green Bay alumni who maintain GPAs above 2.75. Federal resources, such as the Pell Grant and Direct Unsubsidized Loan, require FAFSA forms coded 003899. Wisconsinites may also claim the Wisconsin Grant, Indian Student Assistance Grant, Academic Excellence Scholarship, Hearing/Visually Impaired Student Grant, and more.
Keep reading about the University of Wisconsin-Green Bay at the Psychology Department website.