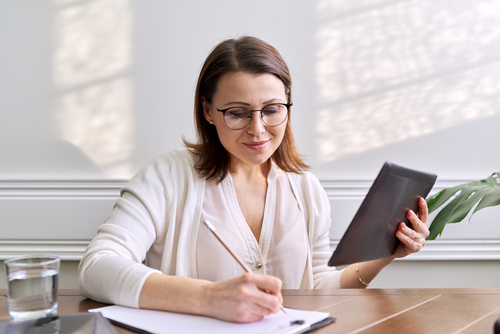 Not everyone is certain what area of employment they would like to pursue when they enter an undergraduate degree program. So, what happens to those people who complete an undergraduate degree in one area and want to pursue graduate training in another? For some industries this leap can be challenging. For those people who hope to pursue graduate training in psychology but have an undergraduate degree in another field, is this an option? The simplest answer to this question is that you certainly can enter a graduate psychology program even when your Bachelor's Degree is in another area.
Will I Need To Start My College Education From Scratch?
In most cases you will not need to apply to an undergraduate program in psychology. You will be able to use your existing Bachelor's Degree and apply those credits towards your required coursework. Some undergraduate degrees will be easier to transition to a psychology degree. For instance, someone with a Bachelor's Degree in Sociology will make an easier transition than someone with a degree in Computer Science.
Are There Prerequisite Courses I Need to Take?
Most individuals who have an undergraduate degree in an area other than psychology will need to complete minimum courses to apply for graduate training in psychology. Some of these requirements may be specific coursework such as Abnormal Psychology, Developmental Psychology or Child Psychology. There may also be a certain number of required courses in Liberal Arts coursework. Additionally, some graduate programs mandate that students applying must have taken a certain number of math or science courses. Fortunately many of these courses are included in other undergraduate programs of study.
How Can I Get Caught Up With The Prerequisite Courses?
Fulfilling the program requirements before applying to graduate school can be surprisingly easy. Some students will apply to a school as a non-matriculating student and complete the courses on campus. What is becoming increasingly popular is fulfilling these minimums through online learning options. Many online programs accept students who need to take only a small number of courses. In many cases these courses can be completed through a community college, further reducing the cost completing these required courses.
Will I Get Accepted Into A Graduate Program?
After the courses have been completed and you are ready to apply the obvious question is whether or not your application will be strong enough to be considered for admittance. While there are schools that give preferential treatment to candidates with a Bachelor's in Psychology, there are other schools who do not. In fact, some schools look for students outside the area of psychology to diversify the study base. Students who have completed an undergraduate degree in a science such as Biology or Physics have an advantage in terms of science and math courses.
Transferring a non-Psychology undergraduate degree to graduate training in the field can have some obstacles. There are courses that must be completed and prerequisites that must be fulfilled before applying. However, with the ease of online learning that can be a simple task. For anyone with an undergraduate degree in a field other than psychology it is very possible to pursue graduate training in Psychology.