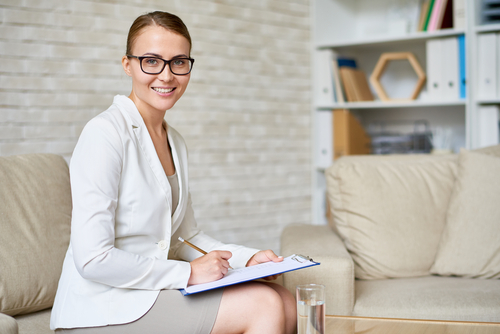 A person who would like to become a psychologist may want to know, "Do all psychologists have their doctorate degree?" This is important information because earning a doctorate degree takes a lot of time, and a person may want to know when they can expect to enter the workforce after completing their education in a particular field of expertise. Understanding the educational requirements of a psychologist is also important for planning personal and financial goals.
Related resource: Ranking Top 30 Most Affordable Doctoral Programs in Psychology
Doctor of Philosophy (PhD)
A doctor of philosophy, or PhD in psychology, is a research-oriented doctorate. It is the right degree for a person who is interested in doing psychology research. A person could earn this degree after passing a thorough exam on psychology theories and research techniques. A dissertation on original psychology research that adds to the knowledge of the field is also a requirement for the PhD degree. There are clinical psychologists who practice counseling and therapy with a PhD in psychology. The academic program has a heavier focus on research methods and statistics.
Doctor of Psychology (PsyD)
The doctor of psychology, or PsyD degree, is one that focuses on the clinical practice of psychology. The program involves practical work and examinations instead of a research-oriented dissertation. A person who chooses the PsyD path will typically need to complete a minimum one-year internship if they plan to work in a healthcare, education or clinical setting. This internship is under the supervision of a licensed psychologist. It helps prepare the person for their certification and licensing exam.
Education Specialist Doctorate
A person who wants to work as a psychologist within a public school system will need to earn an education specialist degree, which is usually a doctorate. This is on top of earning their master's or doctorate in psychology. The additional degree is required because the psychology degree does not include information about child development, educational theories or child mental health. Some universities offer a specific education psychology degree under the PsyD or PhD program, and it will include both components, which prepares a person for all of their certifications and examinations for practicing as a school psychologist.
Additional Educational Requirements
According to the Bureau of Labor Statistics, almost all psychologists have a doctorate degree. Only a few specialties of psychologists can work with a master's degree and additional certification and licensure. For a clinical or counseling psychologist, an internship in counseling is typically required. The candidate must then pass a licensure exam from the state where they want to practice. For a research psychologist, a completed doctoral dissertation and fellowship are required, followed by licensure. Educational psychologists need licensure to practice in public education as well as the psychologist's license.
Even though most clinical, counseling and research psychologists do have a doctorate degree, this does not mean that a person has to give up on their dream of working as a psychologist if they have not yet attained this level of education. Some sports and industrial-organizational psychologists may have a master's degree and some related experience, courses and certification, and it is possible to work toward a doctorate degree while also having a job in psychology. Understanding the answer to, "Do all psychologists have their doctorate degree?" helps a person plan ahead for their future.