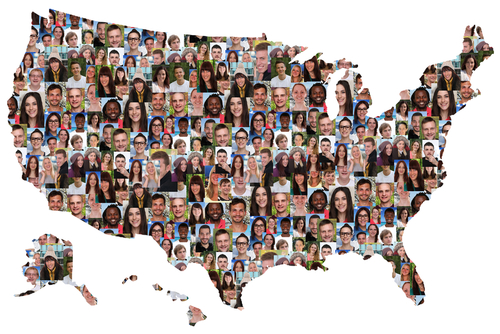 While the majority of state require a professional psychology professionals to posses a minimum of a Doctor of Philosophy or a Doctor of Psychology to obtain licensure, there are a limited number of states that allow licensing to those with a master's degree in psychology.
What Kinds of Licenses are Available at the Master's Level in Psychology?
There are a number of titles that are given to psychology professionals at the master's level. Some examples include therapist, counselor, psychology technician, marriage and family therapist, substance abuse counselor, and several others. There are a variety of options for licensing at the master's level, and these vary by state. Some of the titles available throughout the United States include:
Licensed Psychological Associate
Licensed Psychological Practitioner
Licensed Specialist in School Psychology
Masters Limited License
Psychological Assistant
Psychological Examiner
Psychological Technician
Psychologist Associate – Supervised
Psychologist – Master
Registered Psychological Assistant
School Psychologist
There is a range of responsibility levels associated with each of the titles. In some states master's level licensure allows a professional the ability to practice autonomously. While in other states the license may provide only basic therapeutic capabilities. It is important that each student understand the licensing rules in their respective state before beginning their graduate training in psychology.
Which States Offer Master's Level Licensing in Psychology?
Below is a list of all licensing options in each state that allows master's level licensure in psychology. It is the responsibility of the state to set forth mandates on what training is necessary for a professional to practice psychology, as well as what limitations are placed at each licensing level. Each psychological professional must become familiar with what capabilities their license affords them, as well as possible limitations to the scope of practice.
Alabama – Psychological Technician
Alaska – Licensed Psychological Associate
Arkansas – Psychological Examiner
California – Registered Psychological Assistant
Kentucky – Licensed Psychological Practitioner or Licensed Psychological Associate
Maine – Psychological Examiner
Michigan – Masters Limited License
Nebraska – Psychological Assistant
New Mexico – Psychologist Associate – Supervised
Ohio – School Psychologist
Oregon – Psychologist Associate – Supervised or Independent
Texas – Licensed Specialist in School Psychology or Licensed Psychological Associate
Vermont – Psychologist- Master
Virginia – School Psychologist
West Virginia – Psychologist, School Psychologist or School Psychologist Independent Practice
While some states limit psychological practice to those with a doctoral level degree, a rising number of states are allowing master's level practitioners to secure their license and practice psychology. It is important that each psychology student who embarks upon graduate training in psychology understands the rules that apply to their jurisdiction. If your state allows for independent practice at the master's level is might not be necessary to earn a doctoral degree. However, if your state mandates that a doctorate in psychology is the minimum degree option for practice, then the master's degree in psychology will be of minimal value.
Resources:
Association of State and Provincial Psychology Boards Degree Level Requirements for Licensure by Jurisdiction