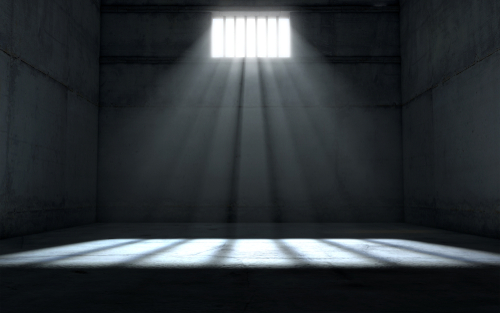 Another area of psychology seeing a great amount of growth is the specialty field of Correctional Psychology, which is an important part of a correctional facility team. These skilled psychologists work as part of a collaborative team, working with caseworkers, attorneys and correctional facility staff members to modify or eliminate disruptive or dangerous behavior of inmates. Correctional Psychologists work with members of the team to create a safer environment for inmates and staff members within a correctional setting.
What are the Main Responsibilities of a Correctional Psychologist?
Correctional psychologists play a critically important role within the mental health setting. They are faced with the task of offering mental health treatment to individuals housed in a custodial correctional setting. The main responsibility of a correctional psychologist is to rehabilitate inmates, helping them transition from prison, back into the world. When the psychologist begins working with an inmate, they interview the client, observe their behavior and review their chart as a means of gathering information. The psychologist may have the inmate complete a survey or psychological test to help in the process of assessment and diagnosis. The correctional psychologist may also interview family members or others involved in the inmates life. After all of this data is collected, the psychologist will review and evaluate the findings and from this information the correctional psychologist uses professional training and skills to identify clinical disorders and make a formal diagnosis. After a diagnosis is in place, the correctional psychologist will then assist in the development of an appropriate treatment plan. This is often done by working with a group of professionals, such as doctors, caseworkers from the legal system and other professionals from the client's community. One of the most important responsibilities of a Correctional Psychologist is to provide counseling to clients after the treatment plan has been formulated.
How Much Can a Correctional Psychologist Earn?
According to PsychologistsSalary.com the average correctional psychologist earns an annual income of $86,700. The average entry-level salary for a correctional psychologist is around $71,400 annually. According to the Bureau of Labor Statistics, the field of correctional psychology will continue to expand by nearly 12 percent into the year 2018.
Where Do Correctional Psychologists Work?
Correctional Psychologists are typically found working in correctional facilities of varying level of security. Some will work in low-security facilities that house inmates who have commit non-violent crimes. Others may work in higher-security facilities where the inmates have commit more serious, violent crimes. They may also work in academia, research or other treatment facilities.
What are the Educational Requirements in the Field of Correctional Psychology?
In some states correctional counselors can work with a master's degree and counseling license. Correctional Psychologists must have earned a doctoral degree and be fully licensed by the state. Some doctoral programs require students to complete research within a prison population. In order to become a correctional psychologist, students will complete course work in general forensic psychology, sexual offenders, profiling, advanced statistics for behavioral sciences, and the treatment of violent patient populations.
Resources:
The International Association for Correctional and Forensic Psychology (IACFP)