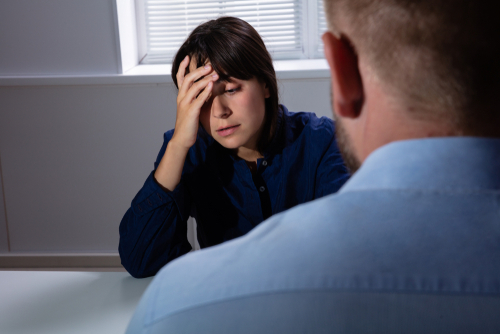 According to the American Psychological Association (APA) Police and Public Safety Psychologists (PPSP) are professionals who possess the following knowledge and professional skills: required functions of police and public safety organizations, working conditions unique to their respective positions, common and unusual stressors in public safety work, normal and abnormal adaptation to occupational stress and trauma, research related to resilience and recovery in public safety personnel, and the unique aspects of confidentiality and testimonial privilege when providing services to public safety personnel and/or agencies.
What are the Primary Responsibilities of a Police and Public Safety Psychologist?
Psychological Professionals who specialize in this sub-specialty area of psychology are responsible for assisting law enforcement agencies and other public safety personnel and agencies when carrying out their missions and societal functions. According to the APA, there are four primary areas of practice for these psychological professionals. These include:
Assessment
Clinical intervention
Operational support
Organizational consultation
Where do Police and Public Safety Psychologists Typically Work?
PPSPs are general employed by police departments or public safety agencies. In some cases they may be employed by local, state or federal governmental agencies. Many of these professionals own private practices or participate in a group practice and consult with police department and public safety agencies.
What training is needed to become a Police and Public Safety Psychologist?
The vast majority of PPSPs will be mandated to hold a doctoral degree as well as have completed a post-doctoral internship or fellowship in this area of psychology. They must also hold all appropriate certification and licenses for the state and agency in which they work. Most PPSPs will be trained in short-term cognitive behavioral treatments and approaches. Training in modalities of treatment and programs such as peer support teams, EMDR, suicide intervention training, and wellness coaching are typically a part of the curriculum. Preparation for practice in operational psychology includes review of research in:
Crisis intervention
Hostage negotiation
Criminal profiling
Psychological autopsy
Epidemiological factors affecting outcomes of various tactical situations
How Much Money Can I Earn As a Police and Public Safety Psychologist?
While the Bureau of Labor Statistics Occupational Handbook does not list specific salary level for PPSP, the median salary for a professional psychologist was $62,980. Many PPSP's earn more than this salary level when acting as a consultant.
Are There Any Professional Organizations for Police and Public Safety Psychologists?
The American Board of Professional Psychology offers board certification in Police & Public Safety Psychology. In order to be recognized by the American Board of Police & Public Safety Psychology (ABPPSP) specialty board, candidates must complete a minimum amount of training, supervised hours and have completed a doctoral degree program.
The Police and Public Safety sub-field is a specialty area housed within forensic psychology. These highly trained professionals work alongside police and other public safety enforcers to both support the well-being of the police force as well as aid in promoting public safety. In order to become a PPSP it is necessary to earn a doctoral degree and complete the appropriate internship to gain the skills needed for this high-pressure field of Police and Public Safety Psychology.