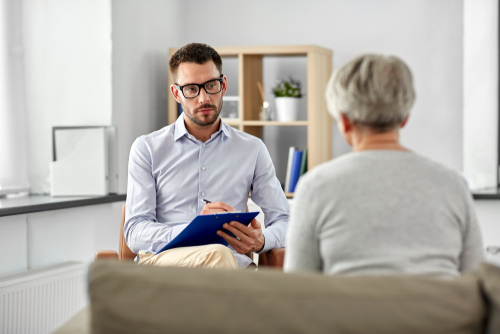 Professional Geropsychology is a specialty in professional psychology that applies the methodology of psychology in order to better understand and aid older persons and their families to maintain well being, overcome obstacles and live a full life during the later years of life. Professional Geropsychology utilizes the diversity among older adults, the complex ethical issues that can arise in geriatric practice and the importance of interdisciplinary models of care.
What are the Primary Responsibilities of a Professional Geropsychologist?
There are three primary skills and procedures that are most commonly used by Geropsychologists in their daily practice. These include:
Assessment – This measure includes things such as Clinical interviewing, behavioral and environmental observation, self-report measures, cognitive and functional performance testing, integration of interdisciplinary assessments, evaluation of decision making and functional capacities and risk assessment of clients.
Intervention – This includes individual, family and group psychotherapy, using evidence-based psychological interventions, health promotion and intervention across settings of care
Consultation – This includes consultation with families, professionals, service agencies, communities and legal systems, staff and paraprofessional training, participation in interdisciplinary teams and program development and evaluation
Some of the issues that are most commonly treated by these professionals are difficulties experience by older adults and their families, including:
Mental disorders such as depression and anxiety
Dementia and related behavioral/lifestyle changes
Changes in decision making or everyday living abilities
Coping with and managing chronic illness
Behavioral health concerns such as insomnia, pain
Grief and loss
Family caregiving strains
Adjustment to aging-related stresses including marital/family conflict, changing roles
End-of-life care
Where do Professional Geropsychologists Typically Work?
Geropsychologists are employed throughout a range of outpatient and inpatient medical, hospitals, hospice settings, mental health and long-term care settings.
What training is needed to become a Professional Geropsychologist?
Most Geropsychologists are educated at the doctoral level. Much of the curriculum in these programs include the following focus:
Adult development and aging, including normal aging-related biological, psychological, social change and sociocultural factors.
Behavioral and mental health in late life
Foundations of geropsychological assessment
Foundations of intervention and consultation
How Much Money Can I Earn As a Professional Geropsychologist?
According to Chron.com and the BLS Occupational Handbook, in 2010 the median salary for all professional psychologists was $68,640. Those who work in the clinical setting have a median annual income of $66,810. Those psychologists who have specialized training in the field of Geropsychology have an annual median wage of $89,900.
Are There Any Professional Organizations for Professional Geropsychologists?
The American Board of Geropsychology (ABGERO) is in the implementation phase of the formal formation process with the Specialty Board of the American Board of Professional Psychology (ABPP). The examination in Geropsychology, for Board Certification by ABGERO, has been developed and is intended to outline that the successful candidate has completed the educational, training, and experience requirements of the specialty. This will include a performance examination created to assess the skills and knowledge needed to provide superior services in the specialty of Geropsychology.
As the population continues to age, more and more of these highly skilled professionals will be needed to address the issues facing the older population. For those individuals with an interest in psychology as well as the later generation, the specialty field of Geropsychology is an excellent option.