Five Internship Environments That Are Perfect For Forensic Psychology Students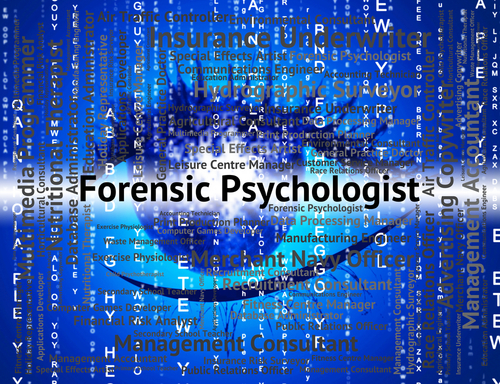 Research Institute
The Prison System
Government Programs
Rehabilitation Centers
Law Firms
It can be difficult for anyone to name five internships for forensic psychology students; the field is relatively new and the breadth of its applications has yet to be known. Many students may think that their choices are limited in terms of opportunities, but the truth is there are a variety of experiences that a student can have. Here are just a few of the internship positions that are currently available.
1. Research Institute
Research in the forensic psychology field is ongoing; it is also a recent specialization in the realm of psychology. This means that students in this field have a wide range of options when it comes to interning as a researcher at a think tank or firm. Most of these internships are available at the graduate and postgraduate levels only, but some undergraduate positions are available. Students who take on an internship at a research institute may find themselves conducting experiments alongside professionals or working with statistics and data to glean conclusions from the research and present a position on a particular case.
2. The Prison System
Because forensic psychology is intrinsically linked with the criminal justice systems, students will find many internships in the prison system. While it's possible to work directly with inmates, many internships provide students with the opportunity to work with the warden and other officers to ensure the mental capacity and health of the prison's residents. These internships are highly sought after, both for the work experience and the fact that many prison internships pay sizable wages. In fact, the American Psychological Association estimates that some internships can pay as much as $40,000 for an internship.
3. Government Programs
The government is a great source of forensic psychology internships. The military and the intelligence community are both places within the federal government that students can find internships. These positions tend to vary; students can find military internships that see them working with the military's legal system while those who choose to take on an intelligence community internship may work right next to intelligence agents and analysts who use forensic psychology to combat terrorism. These internships often have more requirements than civilian internships, which makes them competitive, but the internship can often lead to employment after graduation and looks great on any resume.
4. Rehabilitation Centers
Forensic psychologists often work in rehabilitation centers, running programs that ultimately aid their clients in learning about their addiction and how best to combat their behaviors so that they can have a happier life. Students in forensic psychology can find internships in this area, enabling them to see first hand how the field can be helpful to both individuals and their families in a real-world environment. This position also serves to showcase how many different applications there are for the field. By providing students with the ability to intern at a rehab center, the field is putting concepts into practice in a way that allows them to see the results first hand.
5. Law Firms
A unique internship opportunity is on the rise. Some law firms are now hiring forensic psychologists to work for their firm, either in a consulting or full-time capacity. This is because these psychologists understand both law and psychology and make great expert witnesses. Students will find these internships to be good experiences if they wish to work in the legal field once they have completed their education.
Related Resource: Top 20 Graduate Degree Programs in Forensic Psychology
Forensic psychology students are fortunate; there are more internships than ever that are available to them. As the field continues to evolve and change over time, there will no doubt be more opportunities for these students. With the five internships for forensic psychology students listed above, choosing an internship in the field has never been easier.