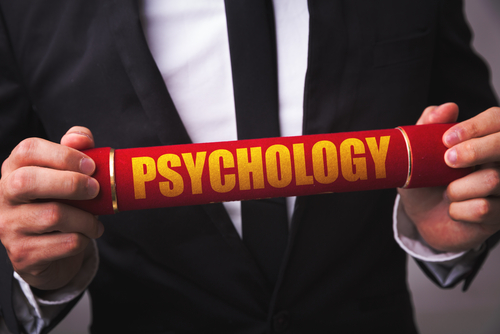 5 Classes in a Typical PsyD Program
History of Psychological Theories
Research Methods
Psychological Statistics
Laws and Ethics
Dissertation
It used to be, that if you wanted a career in psychology, you had to get a PhD. The advance of the PsyD, or Doctorate in Psychology, has opened up a whole new world for eager future psychologists passionate about a more practice-based passion. There are many areas of specialization within the PsyD, but all programs will include these five core courses.
Related resource: Top 25 Doctor of Psychology (PsyD) Degree Programs
1. History of Psychological Theories
From Freud's Psychoanalysis to the Behaviorists, to the modern Humanists, psychology has developed and formed many branches over time. Most psychologists today pick one theory to specialize in that resonates most strongly with their beliefs and personalities, but draw on techniques and interventions from other theories when specific cases call for it. It is therefore important to have a solid understanding of the full evolution of psychology.
2. Research Methods
The difference between earning a PsyD and a master's degree is a stronger focus on research. The difference between a PsyD and a PhD is that the research is more focused on clinical issues and methods of practice. Research courses in a PsyD program will teach you how to both interpret and apply the findings of studies, as well as how to design and implement studies of your own. The American Psychological Association discusses these differences further.
3. Psychological Statistics
In order to analyze your research findings and fully understand the results of other peoples' studies, you must have a solid understanding of the statistical methods used in psychological research. Courses will focus on the statistical methods and data analysis programs most commonly used in the practice-based research used more frequently by those with a PsyD. Since this involves more research in the form of case studies and other qualitative research methods, PsyD statistics courses will be heavy in the type of statistics used to analyze this type of data.
4. Laws and Ethics
People who hold doctorate degrees in psychology, and engage in the practice and research possible with this degree, are held to a certain ethical standard. They are also bound by certain laws, particularly in regard to client-practitioner interactions and maintaining licensure. PsyD programs include laws and ethics courses designed to prepare students for the professional commitments they are going to make to their future clients and the colleagues and students who will read and utilize their research.
5. Dissertation
The culmination of every PsyD program is the completion of a dissertation. The dissertation is your very first full-length and publishable research project. In order to guide you through this process and make sure your project is a valuable addition to the psychological community, you will take a dissertation course headed by a professor who will serve as your chair. You will likely have a couple of other professors who will serve as committee members. You and your peers in the course will also evaluate each other's work as you progress. This is an excellent opportunity to form the basis of your professional network and your area of specialization.
Whether you want to do a lot of practice and a little bit of research, or teach and research with a part-time practice on the side, or any combination in between, the PsyD is an excellent place to start. In addition to these five core courses, you will have ample opportunities to take elective courses in your areas of passion and interest. No matter your area of specialization, you will graduate with a research project under your belt and the world o psychology at your fingertips.