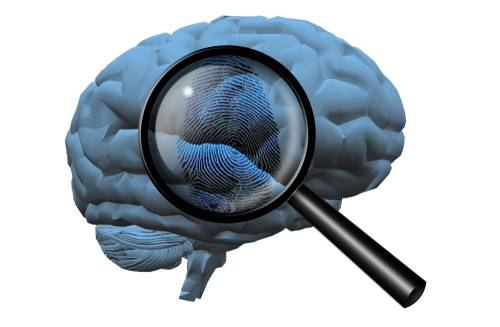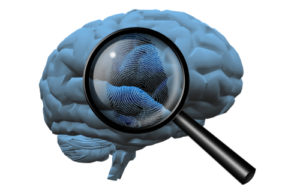 Forensic psychology is a relatively young discipline that deals with the application of psychological principles, practices and clinical specialities within the legal arena.  Recognized in 2001 by the American Psychological Association, forensic psychology combines aspects of clinical psychology like counseling, interviews, evaluation, diagnosis and assessment with work inside the realm of the law and justice system. A broader, but still valid definition includes the use of other subfields and applications of psychology, like social psychology and development psychology, for legal applications. Forensic psychology is used in police departments, law firms, schools, rehabilitation centers, private practice and many other settings, but it isn't used Forensic psychology is a broader and more diverse field than criminal psychology.
Applications of Forensic Psychology
One of the most common uses of forensic psychology is the psychological assessment and evaluation of people who are involved with or affected by the legal system.  This requires forensic psychologists to be competent practitioners with superior clinical skills. Psychological evaluations are used when people are tried for criminal allegations, apply to become foster parents, are considered for fitness for public office or are considered for parole. Psychological evaluations are also part of determining the suitability of members of the military and private sectors for access to high-level confidential material and much more.
Because forensic psychologists are trained in psychotherapy, they can provide one on one therapy, group and individual therapy and family psychotherapy. They are also trained to conduct interventions and de-escalate situations.
Forensic psychologists may work with patients within state or federal corrections systems, attorneys, offenders, crime victims, families or defendants. These are some of the common activities performed by forensic psychologists:
psychological competency evaluations
one-on-one psychotherapy, often with the victims or survivors of crime
sentencing recommendations
risk evaluations for recidivism and re-offending
evaluations for child placement and custody hearings
expert witness testimony
academia, including research and publication
law enforcement consultation
treating offenders, inmates and parolees
treatment of criminal offenders
provide advice and expertise in litigation
psychological evaluations of applicants for law enforcement
trial consultants
Criminal Psychology vs Forensic Psychology
Due to the many television shows about criminal and forensic psychology, the precise scope of each discipline has gotten thoroughly muddled in the general public's mind. Although forensic psychology is sometimes incorrectly thought of as synonymous with criminal psychology, the two are different fields for different purposes. The vast majority of forensic psychologists are not criminal investigators. Criminal psychology and forensic psychology have a great deal in common when it comes to the education, skills and training both disciplines use. The purpose and goal of each discipline is the most important. Criminal psychology always concerns situations where a crime has taken place. Criminal psychologists discover a perpetrator's motives, build a profile of that perpetrator and seek to serve the interests of the justice system, as relates to that specific crime and perpetrator.
Forensic psychology involves a broader array of situations, many of which don't involve crime at all.  Forensic psychologists may work with witnesses to crimes, criminal offenders, and victims of crimes. Criminal psychologists are more focused, looking only at the perpetrator and aspects of the crime itself. Forensic psychologists do not profile criminal suspects or create behavioral profiles of perpetrators. Those tasks fall to criminal psychologists.
Careers in Forensic Psychology
Forensic psychologists must have a PhD or PsyD degree. In addition, forensic psychologists must have two years of supervised experience in the field and pass oral and written exams given by their state board of psychology. Starting out in the process of becoming a forensic psychologist, a person must earn a bachelor's degree in psychology, then proceed to graduate school. Some programs combine a master's degree and doctorate into one, which takes four to five years to earn. It's also possible to earn a master's degree, then continue into a separate doctoral program in forensic psychology. Note that to be licensed as a psychologist, it's essential to have earned a PhD or PsyD.
The following are common careers in forensic psychology at the master's degree level:
Licensed Associate Counselor or Licensed Professional Counselor. Counselors provide psychotherapy, conduct assessments, perform intake screenings, and work in a broad variety of settings.
Jury Consultant. Jury consultants collaborate with attorneys to help seat the best jurors for trial cases.
Research Assistant. Master's programs in forensic psychology typically have an element of research involved in them. This can be a springboard to a career as a research assistant. Research assistants may work with psychologists or attorneys in collecting and analyzing large amounts of information.
Juvenile Offenders Counselor. Youthful offenders have typically been victimized themselves and need a great deal of support to help them avoid re-offending.
At the doctoral level, the following careers are available:
Forensic Psychologist. Forensic psychologists perform the jobs discussed above. They may also work directly in the law enforcement system in jails or prisons as counselors. Within the corrections system, forensic psychologists assess inmates' psychological well-being.
Psychology Researcher. Professional research is a popular use of an advanced degree in psychology. There are many research and teaching opportunities in forensic psychology, due to the field's ongoing expansion.
Expert Witness. Expert witnesses give legal professionals their input about the state of mind of an accused person, can make professional psychological research material easier to understand for juries and attorneys, and help juries view crimes in light of the latest research.
Professor. People who earn advanced degrees are usually comfortable in academic settings, which makes teaching is often a great option for people who've earned a PhD in forensic psychology.
Forensic psychology is a growing field, with solid expansion on the horizon past 2026. As long as people interact with the justice system, there will be job opportunities available for those in forensic psychology.
Clifton Stamp
B.S. Psychology | Arkansas State University
M.A. Rehabilitation Counseling | Arkansas State University
M.A. English | Arkansas State University
September 2019
More Articles of Interest: