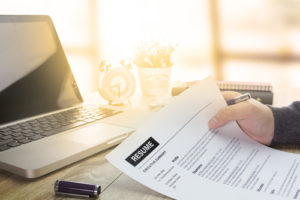 An advanced degree in psychology isn't always enough to get the job you want. Psychology is such a high-demand discipline it takes extra effort to stand out from the pack. Psychology certifications show that you've gone beyond the  body of information you learned during your degree. A general psychologist can become certified in many different niches. A relevant certification assures a potential employer that you're the right candidate.
Typically, new practitioners don't have enough time in the field to be certified in areas outside their degree. For example, a professional with a master's degree in Marriage and Family Therapy (MFT) can take the certification exam fairly rapidly, but a certification in a field like clinical psychology will take more time in practice.
Psychology Certifications and Licenses: Will You Need Both?
Licensure and certification are kinds of credentials that speak to the expertise needed to practice. A state-granted license is necessary to practice psychology. Certifications aren't essential to practice psychology, but they're helpful on a resume. A license is a governmental mark of permission to practice a profession, occupation or trade. Each state has legal authority to regulate the practice of psychology via licensure. A certification is a standard given to a practitioner after meeting advanced performance or knowledge criteria. A certificate is a sign of high professional qualifications with specialized learning that's relevant to a particular subspecialty of psychology.e
Certificates are issued by state boards that regulate the practice of psychology and its subdisciplines. Licensure speaks to legal issues; certifications demonstrate expertise in a given field. State boards are made up of high-level professionals who, by following national standards, create and maintain state standards for excellence.
State Licensure in Psychology
A state-issued license to practice is an essential qualification. An employer can hire a licensed person and be assured that they meet stringent criteria for knowledge, experience, and professionalism. Anyone who wants to practice psychology in a clinical setting must be licensed by their state or states of practice. States vary in their requirements for licensure. These are the most consistent requirements:
Educational requirements: a master's degree or a doctoral degree from an APA accredited institution. A master's degree is the minimum acceptable amount of education in all US states.
Tests: all states have licensing boards, which are intensive tests that make sure all practitioners have a
Supervised clinical time: Professionals seeking licensure must have 1500 to 2000 hours of practicum and internships under the supervision of a trained supervisory psychologist.
Common licensures in psychology including the licensed associate counselor (LAC) and licensed professional counselor (LPC). A licensed associate counselor (LAC) has a master's degree in counseling or a related field but is practicing under the supervision of a senior therapist who's trained in supervision. A LAC becomes a licensed professional counselor after having so many hours of experience as a counselor. This may range from 2000 to 3000 hours of client contact. "Client contact hours" aren't clock hours, but a measure of experience. A licensed professional counselor has completed their time in supervision.
Specialty Psychology Certifications 
Beyond licensure, certifications fall into specialty areas. A psychologist may become certified in tools that speak to their experience in their area of practice. The following are among the most helpful psychology certifications approved by the American Board of Professional Psychology.
Certified Cognitive-Behavioral Therapist (CCBT). Cognitive-Behavioral Therapy (CBT) is a common, highly effective form of psychotherapy. CBT is used for so many kinds of counseling and therapy applications that having a CCBT increases the attractiveness of your resume immediately, especially if you're interested in any form of clinical or counseling psychology. Having the CCBT on your resume lets a potential employer know that you're ready to start providing CBT services immediately upon hiring. A CCBT requires at least a master's degree in counseling, psychology or a related field. A CCBT also requires six years of experience as a CBT provider.
Clinical Psychology. Clinical psychology is the assessment and treatment of mental illness and behavioral disorders. Unlike general psychology or experiment psychology, clinical psychology is concerned with treating problems as opposed to studying and researching them.
Couple and Family Psychology. The Marriage and Family Therapy (MFT) is the most common degree that leads to certification in couple and family psychology. Marriage and family therapists specialize in treating issues within the family, including marital relationships, parent-child issues, divorce and separations, sexual abuse and infidelity
Counseling Psychology. Counseling psychology helps people manage emotional, mental and social adjustment. Although counselors work with clients who have mental illness every day, a counselor focuses on helping people take care of themselves while learning new and better ways to cope with problems.
Forensic Psychology. Forensic psychology applies psychological knowledge and training to legal issues, in both civil and criminal arenas. It's a fast growing and popular field. Forensic Psychology requires a PhD.
Geropsychology. Geropsychology is also a rapidly growing field as the US population is full of Baby Boomers who are transitioning to senior citizens. Geropsychology deals with the issues common to the latter stages of life.
Rehabilitation Psychology. Rehabilitation psychology deals with the needs of people with disabilities, including chronic health disorders. A rehabilitation certification may also serve professionals who work in the mental health and addiction recovery fields.
School Psychology. School psychology is consistently one of the most in-demand areas of certification. School psychologists address all the issues that can interfere with learning, from grade-school through high-school. Unlike guidance counselors, who focus on career development, school psychologists and school counselors work with student's psychological and emotional well-being.
Clinical Child and Adolescent Psychology. Clinical Child and Adolescent psychologists treat children and adolescents with mental or emotional and behavioral disorders.
Organizational and Business Consulting Psychology. Organizational psychology uses the principles of psychology to help workplaces and industries thrive.
There are many other certifications in psychology that can help your resume land at the top of the pile. Many professional psychologists don't have certifications because they are not required to practice. Earning a certification makes your resume leap off the stack and catch the eyes of hiring officers. After all, you've worked hard and spent years investing in your career. You deserve all the recognition that hard work deserves.
Clifton Stamp
BS Psychology | Arkansas State University
MA Rehabilitation Counseling | Arkansas State University
MA English | Arkansas State University
August 2019
More Related Articles: