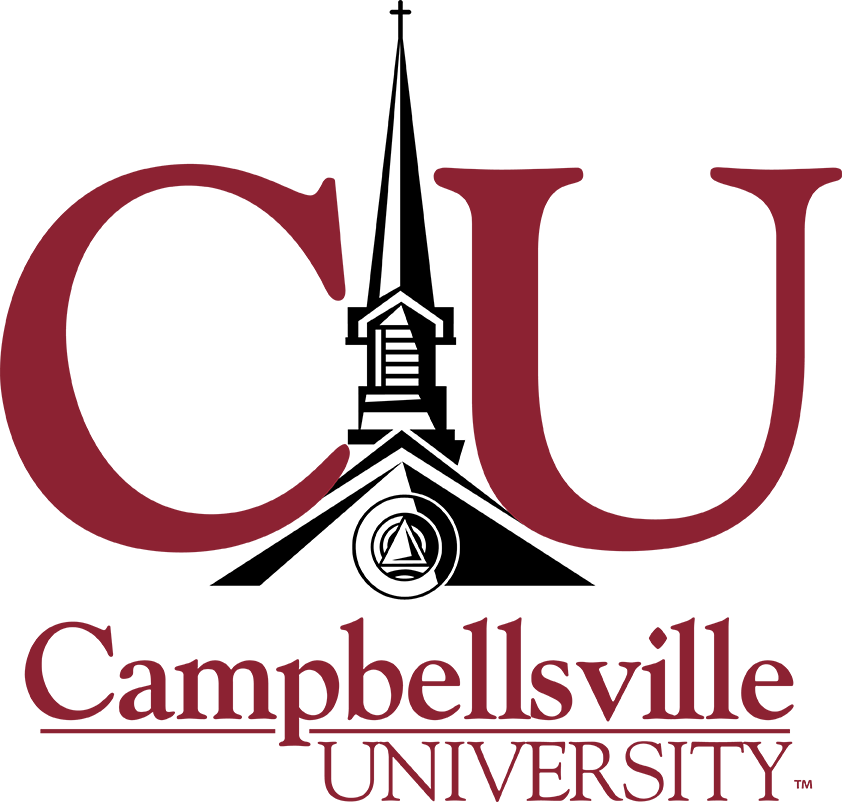 Counseling and Psychology Degrees Offered at Campbellsville University
Campbellsville University appears in our ranking of the Top 25 Master's Degrees in Marriage and Family Therapy Online.
The College of Arts and Science at Campbellsville University offers a Bachelor of Arts, Bachelor of Science, and minor in psychology. Both the Bachelor of Arts and Bachelor of Science in Psychology require the completion of 37 credit hours for graduation. The required curriculum includes core psychology courses and psychology elective courses. The core psychology courses include General Psychology, Theories of Personality, Social Statistics, Experimental Psychology, Lifespan Development, Abnormal Psychology, Human Cognitive Processes and Senior Capstone in Psychology. Within the elective courses, students are able to complete a practicum in psychology field in specific areas of interest. The psychology minor requires the completion of 21 credit hours. Students must take General Psychology and then they are able to take 18 credit hours of psychology elective courses. The courses include Psychology of Adjustment, Social Psychology, Gender Studies, History and Systems of Psychology, Introduction to Counseling, Behavioral Neuroscience, and Psychology of Religious Experience.
Since CU also offers a Masters in Marriage and Family Therapy (MMFT) comprised of 60 credit hours, approximately 50% of which are completed online.
About Campbellsville University
Campbellsville University is a private, comprehensive, Christian institution of higher education residing in Campbellsville, Kentucky. It was established in 1906 as Russell Creek Academy, a boys' school affiliated with the Baptist Church. During its early years, the academy expanded and added new programs. It changed its name to Campbellsville College in 1924. It gained accredited by the Southern Association of Secondary Schools and Colleges in 1949 and finally from the Southern Association of Colleges and Schools in 1963. The college began offering master's degree in 1994 and it officially became Campbellsville University in 1996. It began offering doctoral degrees in 2017. In 2014, Campbellsville University ended its agreement with the Kentucky Baptist Convention, but it still upholds the values. Today, Campbellsville University is home to more than 5,000 students and 358 full-time faculty and staff on its rural 101-acre campus. It uses the semester-based academic calendar. In addition to its main campus, Campbellsville University has off-campus centers in various cities around Kentucky, including Harrodsburg, Hodgenville, Liberty, Louisville, Somerset, Elizabethtown, Owensboro, and Summersville. It also has an online division.
Campbellsville University is committed to academic excellence with a solid foundation in liberal arts that promotes personal growth, integrity and professional success. It is dedicated to providing a diversity of students a rigorous and caring academic environment that prepares students to become Christian servant leaders that make a difference in their fields and in a lively, global society. It is committed to cultivating academic excellence through associate, bachelor's, master's, and doctoral degrees and pre-professional certificates by offering rigorous and relevant courses. The university strives to achieve this excellence through traditional, technical, and online systems. It provides an atmosphere conducive for the success of students that models servant leadership and effective stewardship. It also values diverse points of view within a Christ-centered community. The academic programs are offered the College of Arts and Sciences, School of Business, Economics, and Technology, School of Education, School of Music, School of Nursing, Carver School of Social Work, and School of Theology. The most popular majors include business, law enforcement, nursing, social work, management, and sport and fitness administration. The student to faculty ratio is 13 to one, with about 70 percent of classes with less than 20 students.
Notable alumni from Campbellsville University include Chris Clarke, Sandra Blanton, Phil Cunningham, Vernie McGaha, Rick Stansbury, Randy Wayne, and Wallace Wilkinson.
The U.S. News and World Report ranks Campbellsville University number 107 to 141 in its 2019 edition of Regional Universities South. Niche.com ranks Campbellsville University second Most Conservative College in Kentucky, fifth Most Diverse College in Kentucky, and 14th Safest College Campus in Kentucky.
Campbellsville University Accreditation Details
The Southern Association of Colleges and Schools Commission on Colleges regionally accredits Campbellsville University grant associate, bachelor's, master's, and doctoral degrees.
Campbellsville University Application Requirements
Campbellsville University features a rolling admissions policy where students are admitted on a year-round basis. The university is deemed difficult to get into with a selective acceptance rate of 69 percent of applicants. The following materials are necessary to begin the application process:
Undergraduate
 Online Undergraduate Admissions Application
 Official high school transcript
 Official transcripts from previously enrolled institutions of higher learning
 Official SAT or ACT scores
 $20 non-refundable application fee
Graduate
 Online Graduate Admissions Application
 Official transcripts from previously enrolled institutions of higher learning
 Additional requirements for certain programs
Tuition and Financial Aid
Tuition
Undergraduate
 Full-time, 12-18 credit hours, flat rate: $12,450 per semester
 Part-time, less than 12 credit hours: $1,038 per credit hour
 Overload, more than 18 credit hours: $500 per credit hour
 Non-traditional programs: $399 per credit hour
Graduate
Graduate programs vary depending on specific program and department, ranging from $399 per credit hour to $479 per credit hour.
Online
 Undergraduate: $325 to $399 per credit hour
 Graduate: $399 to $479 per credit hour
Financial Aid
Campbellsville University offers many types of financial aid to assist students in paying for their higher education, such as scholarships, grants, loans, and work-study. About 87 percent of full-time undergraduate students are granted some sort of need-based financial assistance. The average need-based award is $17,119.
Scholarships
 Presidential Scholarship
 Presidential Excellence Scholarship
 Distinguished Young Women Scholarship
 Baptist Leadership Awards
 Governor's Scholar Scholarship
 Governor's Scholar for the Arts Scholarship
 Athletic Performance Grants
 G.R.O.W. Scholarship
 Transfer Scholarship
 Diversity Scholarship Program
 Chowning Minority Scholarship
Grants
 Federal Pell Grant
 Federal Supplemental Educational Opportunity Grant (FSEOG)
 Teacher Education Assistance for College and Higher Education (TEACH)
 Kentucky Tuition Grant
 College Access Program Grant
Loans
 Federal Subsidized Direct Loan
 Federal Unsubsidized Direct Loan
 Federal PLUS Loan
 Federal Graduate PLUS Loan
 Federal Perkins Loan
Federal Work Study
The Federal Work-Study program is available for students who show a financial need. These students are able to work on and off campus to earn money to pay for college expenses. The jobs are part-time and students are able to work up to 20 hours per week while attending classes. The pay is at least the current federal minimum wage but differs on student qualifications, employer, job duties, and other factors.
The psychology programs prepare students for a diversity of careers in various fields, including mental health, business, and government. The undergraduate programs in psychology from Campbellsville University also prepare students for entrance into advanced academic programs.