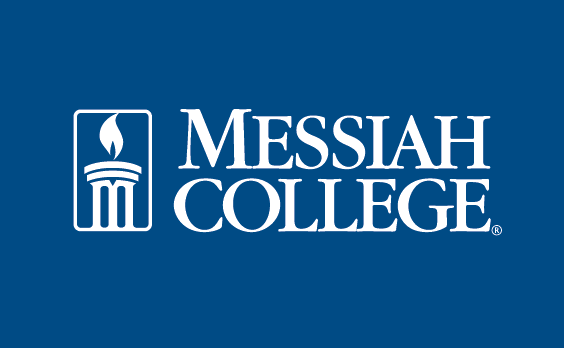 Faith-Based Counseling and Psychology Degrees at Messiah
Messiah College appears in our ranking of the Top 25 Master's Degrees in Marriage and Family Therapy Online.
In Boyer Hall, the School of Business, Education and Social Sciences confers the Psychology (B.A./B.S.) for Messiah College undergrads to integrate Christian beliefs into holistic study of the human condition with the optional Clinical Psychology Concentration. Chaired by Dr. John Bechtold, the 47-credit traditional major capitalizes on a 12:1 student-professor ratio in engaged courses from Cognition to Personality. The Department of Biological Sciences headed by Dr. Erik Lindquist grants a 61-credit Biopsychology (B.S.) major for analyzing brain chemistry at the Jordan Science Center erected in 1999. Partnered with Thomas Jefferson University, the Accelerated 3+2 Biopsychology/Master of Science in Occupational Therapy prepares for the NBCOT exam in just 60 months. On Canvas, Messiah's Master of Arts in Counseling led by Dr. Heather Barto fulfills Act 48 and LPC requirements for treating well-being concerns. The 60-credit, three-year online sequence has biennial Mechanicsburg meetings plus 700 practice hours in Clinical Mental Health, Couple and Family, or School Counseling tracks. There's also a 12-credit Certificate of Advanced Graduate Studies in Counseling starting every eight weeks.
About Messiah College
Messiah College originated in 1910 when the Brethren in Christ Church hired S.R. Smith to oversee an inaugural class of 12 at the Messiah Bible School on Harrisburg's 12th Street. Soon moved to Grantham, it began university-level Christian courses in 1920. The next Fall, it became only Pennsylvania's second junior college. By 1959, the Messiah College name was adopted and secondary education was replaced for a liberal arts emphasis. First accredited in 1963, Messiah merged with Upland College in 1965 and partnered with Temple University in 1968. Visited by President Jimmy Carter on February 18, 1986, MC added the Oakes Museum to its 471-acre Mechanicsburg home one decade later. During its Centennial, Messiah created its Online Master of Arts in Counseling and hosted The Compassion Forum. Endowed for $130 million, Messiah College now teaches 3,375 Falcons, including Psychology (B.A./B.S.) majors, from 30 nations with a 74.6 percent four-year grad rate. Effective July 1, 2020, MC will become Messiah University to better reflect its comprehensive graduate offerings too.
The U.S. News & World Report ranked Messiah the fifth best Northern college and fourth top regional value. On Niche, MC boasts America's 95th best Christian education, 227th best small classes, 275th most affordable tuition, and 362nd top biology programs. Times Higher Education placed Messiah College 345th overall. Money magazine declared MC the 352nd best buy with a PayScale mid-career salary average of $90,900. Forbes picked Messiah 216th among private and 110th among liberal arts universities. WalletHub noticed MC for the country's 128th top teaching outcomes and 312nd best faculty resources. College Factual named Messiah 302nd for psychology and 457th for applied social sciences. The New York Times deemed Messiah College the 110th top pick for low-income opportunity. Positioned 299th on the Social Mobility Index, MC was also the fifth best bachelor's institution for volunteerism in Washington Monthly.
Messiah College Accreditation Details
In 2013, Messiah College passed an in-depth institutional evaluation for the 13 "Characteristics of Excellence" by the Middle States Commission on Higher Education (MSCHE) to keep Level V accreditation current through 2022-2023 under its eighth president, Dr. Kim Phipps, who earned the CIC Courageous Leadership Award. Based 113 miles west via Interstate 76 in Philadelphia, this superb six-state Cumberland Valley accreditor is authorized by the U.S. Secretary of Education to assess academic practices in MC's 79 baccalaureate, eight master's, and two doctoral majors. On October 31, 2020, the Online M.A. in Counseling program will be reviewed by the Council for Accreditation of Counseling and Related Educational Programs (CACREP) again. The Biopsychology (B.S.)/MSOT program also received candidacy from the American Council for Occupational Therapy Education (ACOTE) in December 2016.
Messiah College Application Requirements
Enrolling at Messiah College is considered "moderately difficult" by Peterson's because 1,970 of the 2,558 Fall 2017 applicants were successful for 77 percent acceptance and 588 rejected. First-year Falcons swooping into the Psychology (B.A./B.S.) major must finish an accredited senior high school or GED program. From ninth grade, the Office of Admission requires four units of English plus two units each of Math, Science, Social Studies, and Foreign Language. Freshmen present a 3.73 GPA, 1210 SAT, and 25 ACT score average. Test-optional transfer admission mandates 12+ college credits with cumulative GPAs above 2.5. Yet, Messiah's Biopsychology (B.S.)/MSOT with Thomas Jefferson University requires 3.0 GPAs in prerequisites like Anatomy & Physiology and Statistics. The Master of Arts in Counseling seeks online cohorts with "B" averages in 120 credits of accredited bachelor's study. Graduate Record Exam scores are also required via code 2336.
Messiah College has published preferred deadlines of June 15th for Early Fall, September 15th for Late Fall, November 15th for Early Spring, January 15th for Late Spring, and March 15th for Summer. Anytime, register an MC Admissions Portal account to submit the $50 application online with or without the essay. Have official transcripts sent to One College Avenue in Mechanicsburg, PA 17055. Include institutional codes 3630 (ACT) or 2411 (SAT) on tests for electronic results. File supplemental items like the 350-word Christian belief statement, passport photo ID, two recommendations, detailed résumé, and medical vaccine history. Online M.A. in Counseling post-grads typically need to schedule in-person or Skype interviews too. Please contact (800) 233-4220 or admiss@messiah.edu with further inquiries.
Tuition and Financial Aid
For 2018-19, Messiah College is billing full-time Psychology (B.A./B.S.) or Biopsychology (B.S.) majors $17,160 by term and $34,320 annually. Mandatory undergrad fees cost $840. Living at the Mechanicsburg campus' dorms like Sollenberger Hall adds $5,570 for housing. Unlimited yearly meal plans for Lottie Nelson Dining Hall are $4,950. Messiah budgets $1,280 for texts and $2,270 for personal supplies. Annual bachelor's attendance equals $47,930 on-site and $38,230 at home. Summer session is discounted to $525 per credit. The Master of Arts in Counseling Online is charging $660 per credit with a $30 technology fee for $39,600 total. Graduate courses in the Biopsychology (B.S.)/MSOT option cost $870 per credit extra.
According to the NCES College Navigator, the Financial Aid Office in Old Main helps 95 percent of full-time MC Falcons claw into yearly packages averaging $17,642 each for $46.78 million overall. Collegiate funds include the Provost's Scholarship, Trustees' Scholarship, Faculty Scholarship, Rachel Helen Flowers Multicultural Scholarship, Lloyd & Lois Martin Scholarship, Vollmer Scholarship, Shaffer-Goodling Scholarship, Dean's Scholarship in the Humanities, Phi Theta Kappa Scholarship, and AAUW Harrisburg Branch Scholarship. The Christian Service Discount deducts 50 percent off tuition for full-time ministers and parochial school workers. Employers like Laurel Life and Wellspan Hospital lower costs for the Online M.A. in Counseling. In 2018, the School of Graduate Studies launched an Income Share Agreement (ISA). Federal Pell and FSEOG Grant financing is calculated with FAFSA applications coded 003298. Direct Subsidized, Direct Unsubsidized, and Graduate Plus loans could be borrowed. Federal Work-Study jobs pay over 1,300 students for 8-10 hours weekly. The Pennsylvania State Grant can also provide $2,286 to $4,054 for legal resident families making under $100,000.
Continue reading about Messiah College at the Department of Psychology website.