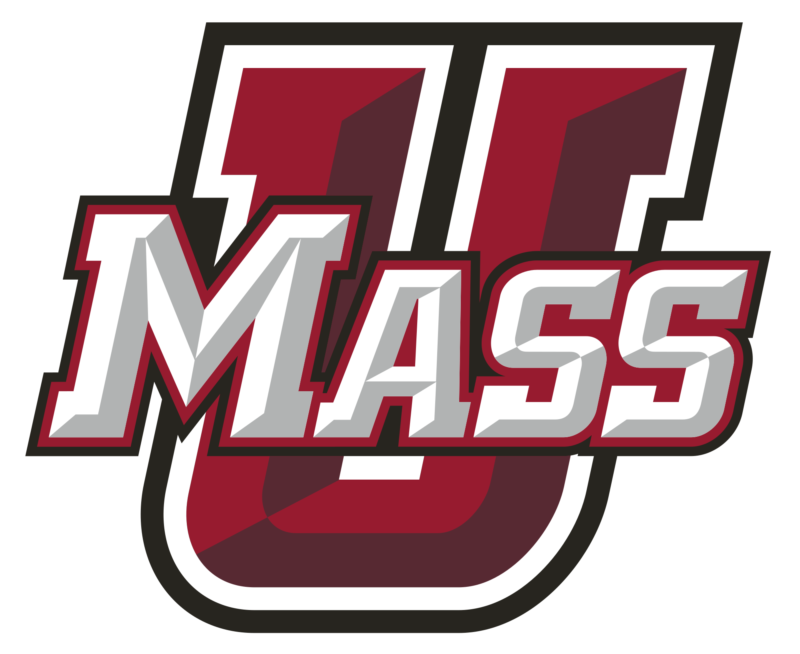 Studying Psychology or Counseling at the University of Massachusetts
The University of Massachusetts appears in our ranking of the Top 25 Master's Degrees in Marriage and Family Therapy Online.
There are 56 different degree programs and certificates in counseling and psychology at the University of Massachusetts. Most of the certificates are in counseling, with the exception of Applied Behavior Analysis and School Psychology, which are psychology graduate certificates. These 56 programs are spread across four of the school's five campuses: Amherst, Boston, Lowell, and Dartmouth. The fifth campus, Worcester, houses the university's medical school, and students seeking to become psychiatrists would study there after completing psychological studies at one of the other four campuses.
From this staggering array of choices, students may pursue degrees at any level, including transitional degrees like the Bachelor of Arts to Master of Arts in Teaching degree or the Bachelor of Arts to Master of Arts degree. There are degrees that focus on neurology, the psychology of peace, and developmental psychology. Students may also study the psychology of linguistics.
The counseling certificates include foci like Marriage and Family Therapy, Rehabilitation Counseling, and Forensic Services. Advanced students can choose the Counseling and School Psychology doctoral program too. The combinations are nearly endless.
Distance learners can focus on the psychology of autism, victim psychology, and plain psychology. Graduate students can study school psychology online, too, and doctoral candidates can build on their earlier psychological studies with leadership training.
About the University of Massachusetts
The University of Massachusetts broke ground as Massachusetts Agricultural College on a 310-acre land grant in 1863 and first opened its doors four years later. At the time, it was an agricultural college but still focused on the liberal arts to create well-rounded graduates. In 1867, there were only 56 students and four faculty members. Today, the Amherst campus alone is home to nearly 25,000 students. The school has always been progressive, and it admitted its first women a full 28 years before they were allowed to vote.
The school's quality drew so many students that it had to expand past its original mission. By the 1940s, it was branching out into many other areas of study and became the University of Massachusetts in 1947. Today, the university is ranked No. 70 in the nation by U.S. News and World Report. It is also the No. 26 "Best Public School" and No. 37 among "Best Colleges for Veterans." The University of Massachusetts is No. 79 as a "Best Value School."
University of Massachusetts Accreditation Details
All five campuses that make up the University of Massachusetts have regional accreditation from the New England Association of Schools and Colleges. Brevity precludes listing all of the departmental accreditations from all five campuses here. A partial list includes the:
Academy of Nutrition and Dietetics
American Psychological Association
Council on Academic Accreditation in Audiology and Speech-Language Pathology
Commission on Collegiate Nursing Education
Council on Education for Public Health
National Association of Schools of Art and Design
National Association of Schools of Music
National Council for Accreditation of Teacher Education
Academy of Nutrition and Dietetics
Society of American Foresters
American Society of Landscape Architects
Accreditation Board for Engineering and Technology Inc.
Association to Advance Collegiate Schools of Business
National League for Nursing
Computing Sciences Accreditation Board
University of Massachusetts Application Requirements
Incoming freshmen must have completed the following high-school credits prior to applying:
Four years of English
Four years of mathematics, including a minimum of Algebra II
Three years of natural science that include labs
Two years of social studies, one of which must be United States history
Two years of the same foreign language
Two years of electives from the above areas or arts, humanities, or computer science
Students must also have a letter of recommendation and have completed the SAT. The SAT essay portion is not required, but students may complete it if they so desire. Students may also take the ACT, too, but it is not a requirement. Students must have their high schools send official transcripts of grades nine through 11. The University of Massachusetts also considers a student's strength of senior-year schedule when making admittance decisions.
Graduate students must submit transcripts from their bachelor's studies at a regionally accredited college or university in the United States or a foreign equivalent. The various graduate programs have their own admittance requirements regarding GPA, letters of recommendation, and testing, including the Graduate Record Examinations, Graduate Management Admittance Test, and Miller Analogies Test. Students should check the applicable departmental pages on the University of Massachusetts website to find out more about their chosen field's requirements.
Tuition and Financial Aid
Massachusetts undergraduate residents pay $7,703 per semester for tuition. Out-of-state residents pay $17,044.50 per semester. New England residents receive a $3,468.50 discount. Standard double rooms cost $3,534. Single rooms cost more, and certain residence halls have different prices.
Graduate students pay their tuition on an increasing scale based on how many credits they take. Full-time students, who take 12 or more credit hours, pay $7,174.00 per semester if they're from Massachusetts, and they pay $15,724.50 if they're from outside Massachusetts. Certain degree programs have additional fees that others do not. In all cases, books, fees, and assorted other costs apply.
Students who have financial need can receive need-based financial aid after filling out the Free Application for Federal Student Aid, or FAFSA. Students may also pursue private financial aid from banks, credit unions, and private awarding bodies. Most private aid that is not a loan is merit-based. All students who receive some sort of financial aid might have to maintain certain academic standards to retain their aid or other awards. Students with questions should contact the Office of Financial Aid.
The University of Massachusetts has come a long way from its humble agricultural beginnings and has morphed into a prestigious research university with world-renowned quality.