What does a counseling psychologist do? A counseling psychologist works to help people adjust to challenges and problems that are preventing them from living a satisfying life. They help people in all stages of life deal with the following issues:
emotional
interpersonal
social
educational
developmental
career
health-related
Counseling psychologists are trained to address most issues that affect people, including mental health challenges.
Counseling psychologists practice counseling psychology, one of the subfields of applied psychology. Unlike clinical psychology, counseling psychology is geared toward people who need help adjusting to problems and hurdles in their lives. These issues are not primarily caused by psychological disorders. Although counseling psychologists are well-equipped to help those who are having significant issues in their lives because of mental disorders, they tend to address problems that are common to all people.
A counseling psychologist also integrates a client's sociocultural context into treatment, making sure that cultural mores are respectfully treated in therapy. Both clinical and counseling psychologists are licensed psychologists.
Here are some issues that many counseling psychologists treat:
Work and career adjustment
Changes in relationships and interpersonal issues, including family or marital problems
Learning and skill deficits
School issues, including adjustment and behavior
Learning disorders
Stress management
Personal or social adjustment
Adjusting to disease, chronic conditions or injuries
Grief or end of life issues
Identity development
Psychological disorders
Counseling psychologists will most likely teach clients:
more effective stress-coping skills
techniques for managing anxiety
better listening and communicating skills
Counseling Psychologists vs Clinical Psychologists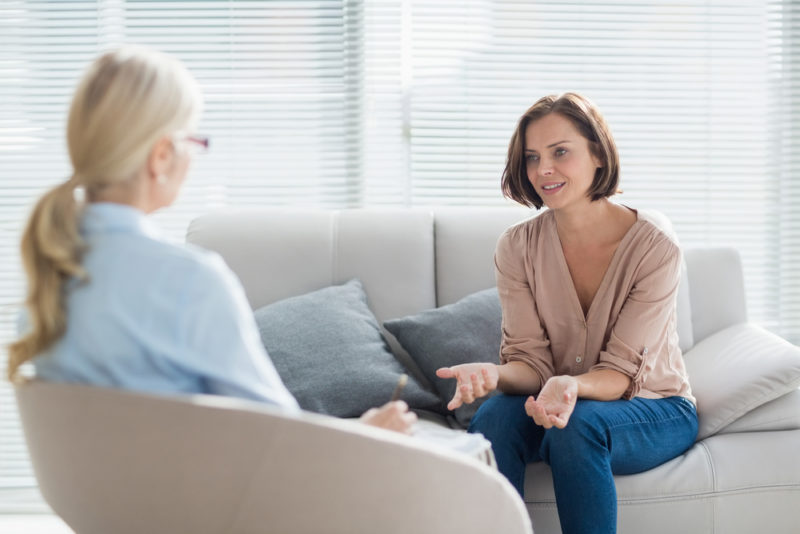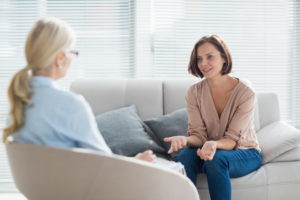 Clinical and counseling psychologists both work in the mental health field. Counseling psychologists focus on clients who are having problems coping with significant life issues or adjusting to those issues. Just a few examples of these issues include:
divorce
job problems
the death of a loved one
marital problems
Unlike clinical psychology, counseling psychology typically serves clients who don't have serious psychological or emotional problems, such as bipolar disorder. Thus, the problem is not one of pathology (the presence of a mental illness); rather, clients are having problems coping or adjusting to life problems.   Counseling psychology focuses on helping people develop better coping abilities across their lifespans, as opposed to only learning to cope with mental illness.
Clinical psychologists identify, diagnose, and treat psychological disorders. They focus on treating mental disorders, often within a hospital or inpatient behavioral health facility. It's the job of counseling psychologists to help people with or without psychological disorders manage difficulties that arise in the course of living everyday life. Counseling psychologists have a strengths-based approach that uses a person's existing positive abilities to grow new strengths and reinforce them.
Counseling and clinical psychology do have significant areas of overlap. There are no absolute rules found in differentiating between the two. Both clinical and counseling psychologists can diagnose and treat all degrees of mental illness; both can provide therapy for people having trouble adjusting to problems in their lives.  One of the only hard and fast differences between counseling and clinical psychology lies in the choice of the practitioner's focus and degree. Counseling psychologists have a terminal (Ph.D.) degree in counseling psychology; clinical psychologists have a Ph.D. in clinical psychology.
Becoming A Counseling Psychologist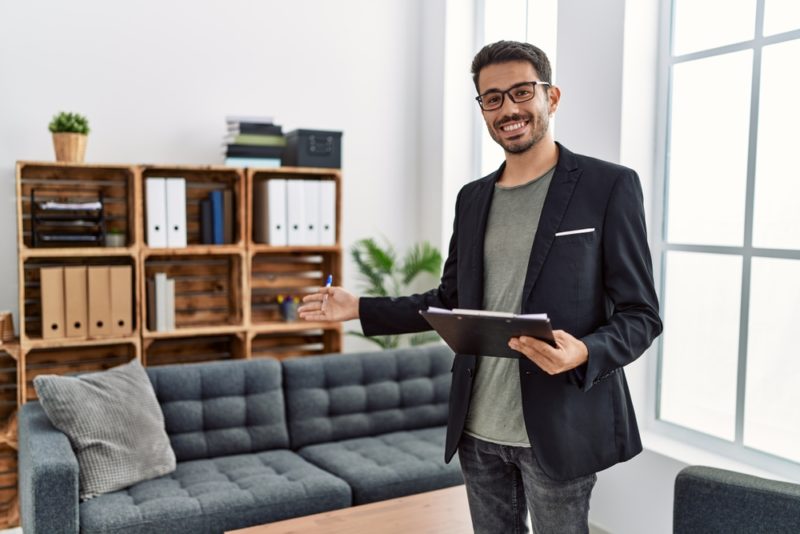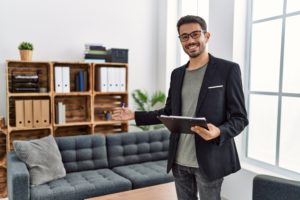 Do you want to become a counseling psychologist? Earning a degree in counseling psychology requires an individual completing a bachelor's degree, then a master's and Ph.D. in a APA-accredited counseling psychology program, or a combined master's/Ph.D. program. It takes from 4 to 6 years post-bachelor's to get a doctorate in counseling psychology. To become a counseling psychologist, training includes a year or more of a supervised internship. The typical process looks like this:
1. Earn a bachelor's degree.
While getting one's bachelor's degree, it's helpful to get involved in activities that are similar to counseling. Future counseling psychologists, may work as a volunteer in a mental health setting, for example. Taking part in a mentorship program with a mental healthcare organization is also a good way to get experience and exposure to different counseling techniques. After earning the bachelor's, attend graduate school to earn a master's degree.
2. Earn a doctoral degree.
There are options for doctoral programs in counseling psychology. Counseling psychology students may obtain a traditional Ph.D. in Counseling (Doctor of Philosophy) or the Doctor of Psychology (Psy.D.) Ph.D. programs are focused on research, which works well for those who wish to work in an academic setting. Psy.D. counseling psychology programs teach students to understand and use research to help their clients, but do not teach students how to conduct research. It is essential to pick a program that is accredited by the American Psychological Association (APA). Coursework takes 3 years to complete, which is then followed by a dissertation or terminal project, which can take another 2 to 3 years to complete. An internship is a part of all advanced degrees in psychology, which can take a year.
3. Seek licensure.
After earning their doctorate, graduates need to finish a post-doctoral placement. This allows doctoral students to get the experience required for licensure. Licensure is given at the state, national, and accrediting board levels. All psychologists must be licensed in the state in which they practice.
4. Keep current with continuing education hours.
All mental health professionals must have ongoing education and training to keep their licensure current. Continuing education hours are established by the Association of State and Provincial Psychology Boards (ASPPB) provides information on licensure in every state, as the state requirements vary. Ethics training is usually a part of continuing education hours, which are offered through professional organizations.
5. Obtain specialization if desired.
There are many licenses and areas of specialization that counseling psychologists may earn. These certifications speak to a psychologist's expertise in more narrowly focused areas, like marriage and family counseling or substance abuse counseling.
Counseling Psychologist Work Locations
Where does a counseling psychologist work? A counseling psychologist may work in different settings. There are a variety of settings that employ counseling psychologists including:
schools
counseling centers
private practices
mental health clinics
hospitals
rehabilitation centers
correctional facilities
Job Outlook For a Counseling Psychologist
For those pursuing a career in counseling psychology, the job outlook for a counseling psychologist is good. The expected growth in the field is about 6 percent through the year 2031. The mean salary for counseling psychologists, according to statistics from the  Bureau of Labor Statistics is $99,640.
Conclusion
What do counseling psychologists do? Counseling psychology careers will include treating patients and contributing to their psychological well being through relieving everyday stresses and to help clients resolve crises. If you are interested in a counseling psychology career and helping people with mental health, you will have many different places you can work. Counseling psychology jobs can be found in many sectors of human service. School psychology, substance abuse rehabilitation counseling, sports psychology, forensic psychology, and private practice are just a few of the areas where counseling psychologists work.
Clifton Stamp
B.S. Psychology | Arkansas State University
M.A. Rehabilitation Counseling | Arkansas State University
M.A. English | Arkansas State University
Related Resources: