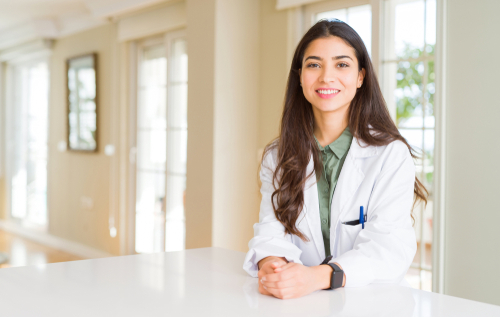 Do you have a Bachelor's degree in psychology or are looking to change degree paths and are interested in going the clinical psychology route? Clinical psychology is a lucrative field that will never go out of business. With mental health issues on the rise and more people turning toward holistic methods and talk-therapy for help, clinical psychologists are in high demand. The field is growing as new research emerges and psychologists are taking on new methodologies of treatment. Exciting things are happening!
In this article, you will learn about the typical requirements to getting admitted to a clinical psychology program, the ways you can differentiate your program and focus on a particular sub-field, what skills you need to survive, and what demands will be placed on you during your time in the program. Get ready to take a deep dive into what it is like being in a clinical psychology program.
The Ins and Outs of a Clinical Psychology Program
Requirements and Recommendations That Will Make You Stand Out
Each college, of course, is going to have its own set of admissions requirements, some items on the list being unique from other colleges; but all-in-all there are common requirements you need to meet before getting admitted into a clinical psychology program. Overall, these programs are quite competitive, only letting in 10 or less applicants a semester.
For comparison's sake, let's take a look at the clinical psychology doctoral programs at the University of Georgia and Northwestern University.
Both emphasize an importance of a certain GPA in an undergraduate and graduate program, as well as a high score on the GRE. If you are lacking in one, you better make up for it with the other–but that might not even be good enough. High GPA and GRE score will obviously make you stand out more.
A solid written personal statement will help those evaluating applications view you more than just a packet of paper; they can put a personality and experience to a name.
Past research experience is also emphasized at both universities. Being involved in studies in the past, especially in ones that have been peer-reviewed and published will get you ahead of others. Applicants will want to get a letter of recommendation from a research supervisor.
On a similar note, having volunteer or work experience in a clinical setting will set you apart from others. And don't forget about the internship/practicum toward the end of your program. Both schools have a rigorous clinical training program that prepares you to be out in the field.
The Day-to-Day Schedule of a Clinical Psychology Student
Class work, clinical work, and research compose the trifecta of doctoral school. These are the daily events that will take up most of your schedule if you are a student.
Take it from the Psychology Department at Northwestern:
"Not surprisingly, clinical graduate students are among the busiest of graduate students in psychology. It is difficult to balance the competing demands of three major activities—research, coursework, and clinical training. In addition, those in PhD programs are frequently engaged in teaching undergraduates students, either as teaching assistants for regular faculty members or on their own."
Students in a program will typically go between building to building and class to class throughout the day as well as take home research, lengthy writing assignments, and study materials. It is almost impossible to have a regular job during this time.
How can doctoral students get financial help if they can't work full-time?
Some universities offer fellowships to students based on merit who apply, which allows them to earn money in the form of a stipend or partially of paid-in-full tuition.
Berkeley's Career Center defines a fellowship in the following ways:
are short-term opportunities lasting from a few months to several years
focus on the professional development of the fellow
are sponsored by a specific organization seeking to expand leadership in their field
Another option to make some money while in the program, since realistically you cannot hold a full-time job to support yourself while working on your doctorate, is to work at the college in the form of an assistantship.
Those in Stanford's graduate department define this as…
"Assistantships are graduate financial support (aid) in the form of student employment, earning compensation for the performance of research, teaching, or course support services to the University while students continue their academic and professional development."
What about your required internship?
While you are still a doctoral student, you will be required to work a certain amount of internship hours, and it is up to the college if these hours can go toward your supervision hours, which come after your dissertation has been defended. Your university as well as the American Psychological Association should have a list of places that are accepting clinical interns. It is up to you to find your match and get hired as an intern.
Individuals who desire to be in a clinical psychology doctoral program will have a lot of hard work ahead of them. It takes organization, motivation, intelligence, and drive to be admitted and to push through to the end.
Speaking of the end…
The End of Your Clinical Psychology Program
After all of your coursework is complete in the clinical psychology program, you will begin writing your dissertation and then complete a clinical internship out in the "real world." Yes–you'll be near the end, however you'll still have a lot of work to do.
Depending on several factors, your dissertation could take between 1 and 2 years to write and each year costs money as a dissertation credit, just like any class credit. This is simply writing it and putting it all together to defend; this timeframe does not include research and analyzing data, which should have been going on throughout your coursework. While you work, you can have your Doctoral Dissertation Reading Committee (faculty members) read over, ask questions, and sign off on it.
Once finished, you will go through the oral examination in which you will "defend" your dissertation. You will stand before your committee and answer questions about and discuss it. This can be intimidating; the key is to practice, practice more, and talk to those who've been there. But once you are finished with this (if you have passed)…it's on to your internship!
Read up on preparing for your oral defense!
Getting Licensed as a Psychologist
After you are completely finished with your program, you still need to become officially licensed as a psychologist. A certain number of clinical supervision hours (some between 1,000-3,000 hours) must be met per your state's licensing board requirements. Each state varies in the supervision hours you must work before getting your license. The good news is that some of these hours can be accrued while you are still a doctoral student and some clinical practices will allow you to work for them while obtaining your hours.
Check out this Handbook of Licensure and Certification Requirements to see what your state needs you to do.
Soon-to-be clinical psychologists must also pass the certification exam through the American Board of Professional Psychology. Find all you need to know about registering, paying for, and other facts here.
Once you pass, you have MADE IT! Congratulations on getting through one of the most rigorous programs, putting in your time during your internship and supervision, and killing it on the exam. You may now seek out a position as a licensed clinical psychologist!
You may now be wondering…
How long does it take to become a clinical psychologist?
It can vary depending on different factors, but here it is broken down for you from a specific clinical program at the Professional School of Psychology.
PSP Coursework (two-three years)
PSP Comprehensive Examination (at or near end of coursework)
PSP Dissertation (concurrent with Pre-Doctoral Hours)
Supervised Professional Experience
1,500 Hours Pre-Doctoral (minimum of one year)
1,500 Hours Post-Doctoral (minimum of one year)
State Licensing Examinations
Want to hear from someone who has been there?
Read a few important tips from actual clinical psychology students:
"Schedule time for self-care activities. Do not underestimate the importance of self-care!"
"As grad/doctoral students, our schedules are packed; make sure to schedule in regular writing time to ensure that you remain productive and save time for research and writing."
"Grad/doctoral students wear a lot of different hats and work under various advisors/supervisors; these people might not be aware of your other responsibilities, so be sure to communicate with them clearly and remain realistic about your ability to take things on at different points."
CONCLUSION
As you can see, getting admitted to and being motivated enough to successfully get through a clinical psychology program can be a challenge–but it is absolutely worth it if helping people is your ultimate goal. Those with clinical psychology degrees can go on to make waves in future research, help those struggling with mental health issues, and go on to publish exceptional work that can change how we think about psychology. If you are interested in beginning the process of becoming a clinical psychologist, start researching universities and requirements and speak with admissions counselors as well as those who have been there before. Don't wait any longer to reach your school and career goals!
Online Psychology Degree Staff
January 2021
Related